Southeast Asia is a vibrant and diverse region full of natural and cultural wonders just waiting to be explored. From ancient temples to tropical islands to bustling modern cities, there is something for every type of traveler. Here are 10 must-see attractions not to miss on your travels through Southeast Asia:
Angkor Wat, Cambodia
No trip to Southeast Asia is complete without a visit to the magnificent Angkor Wat temple complex in Siem Reap, Cambodia. This 12th century Hindu temple is the largest religious monument in the world, spread out over 400 acres. The intricately carved sandstone buildings with towering spires are a marvel of Khmer architecture. Walking through the halls, galleries and courtyards you'll see thousands of detailed stone carvings depicting gods, demons and epic battles. Sunrises and sunsets at Angkor Wat are especially beautiful as the stones glow orange and pink.
Ha Long Bay, Vietnam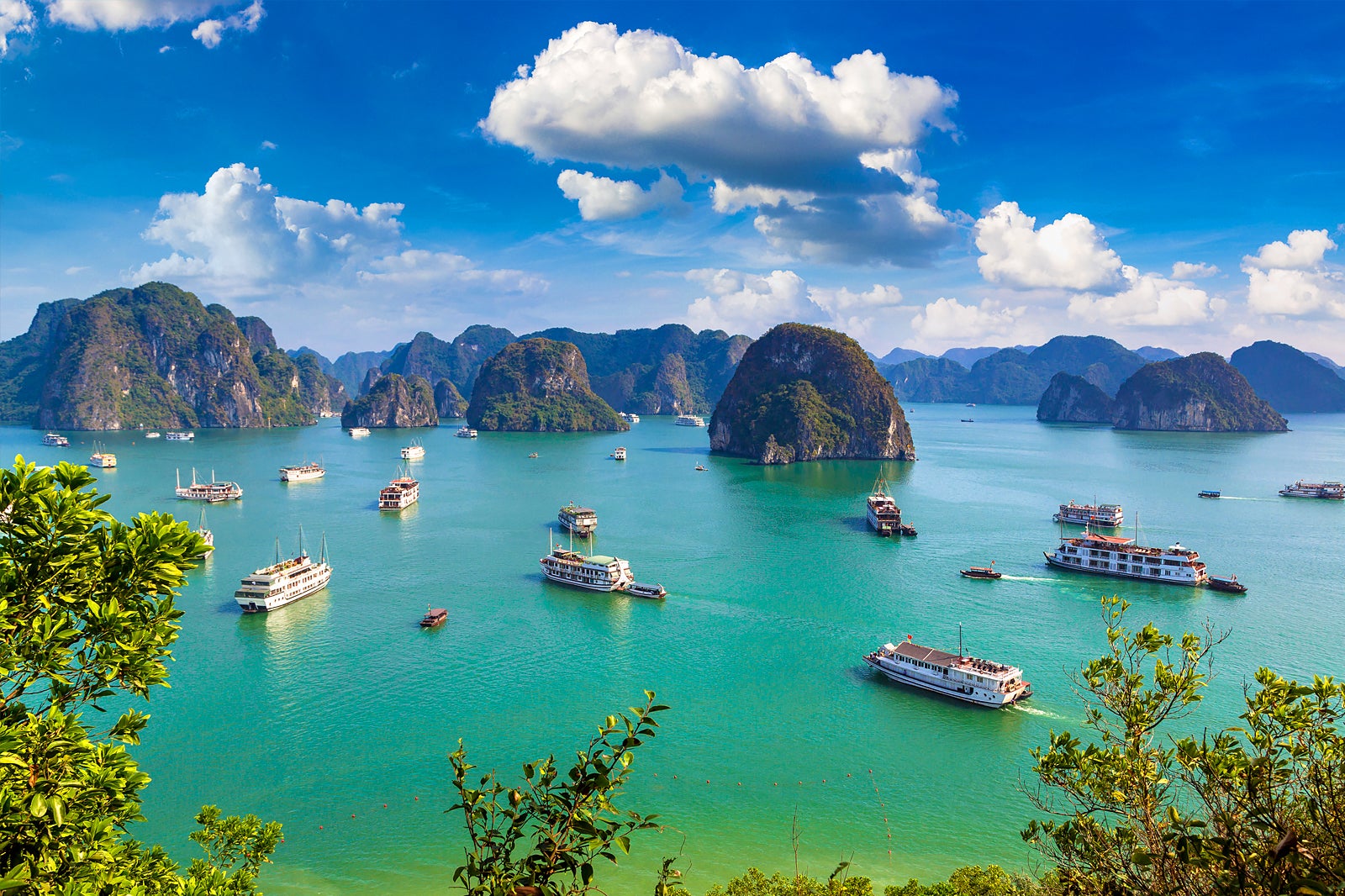 Ha Long Bay in northern Vietnam is renowned for its emerald waters and thousands of towering limestone islands topped by rainforests. Take a boat cruise through the bay, passingdrifting fishermen and small floating villages. Spend the night on a boat and wake up to an epic sunrise over the karst formations emerging from the sea. Kayak into caves and grottos or relax on a white sand beach. With its mystic atmosphere of peaks shrouded in mist, it's easy to understand why Ha Long Bay is a UNESCO World Heritage Site.
Komodo Islands, Indonesia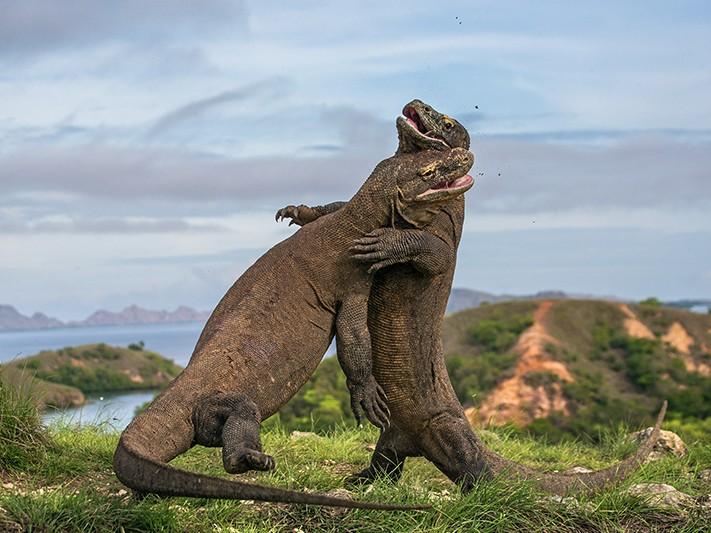 The Komodo Islands are home to the famous Komodo dragon, the world's largest lizard. A trip to this remote chain of rugged volcanic islands in Indonesia lets you encounter these formidable predators in the wild. Go on guided walking tours to spot the dragons lounging around the island along with exotic birds and other wildlife. The Komodo National Park covers both land and marine environments. Go snorkeling with manta rays and corals or trek to the towering hills of Padar Island and take in the sweeping views.
Luang Prabang, Laos
The former royal capital of Luang Prabang in Laos has a rich blend of nature and traditional culture. Nestled in the mountains at the meeting of two rivers, its dreamy riverfront location is dotted with gilded wats, French colonial mansions, vibrant night markets and lush hills perfect for hikes. witness an alms giving ceremony as monks collect offerings before sunrise. Tour the Pak Ou Caves filled with thousands of Buddha statues. The town's serene atmosphere, friendly locals, great cuisine and quaint guesthouses make it a favorite stop for many travelers.
Boracay Island, Philippines
Famous for its long sandy beaches lined with palm trees, Boracay is paradise for beach lovers. The small Philippine island offers endless options for fun in the sun – relax on White Beach, go on a sunset sailing cruise, enjoy fresh seafood BBQs, explore hidden coves or try adrenaline-pumping water sports. The lively nightlife scene is centered on Station 2, with beachfront bars and clubs pumping music into the night. The island also has tropical forests and hiking trails for those looking to go beyond the beaches.
Grand Palace, Bangkok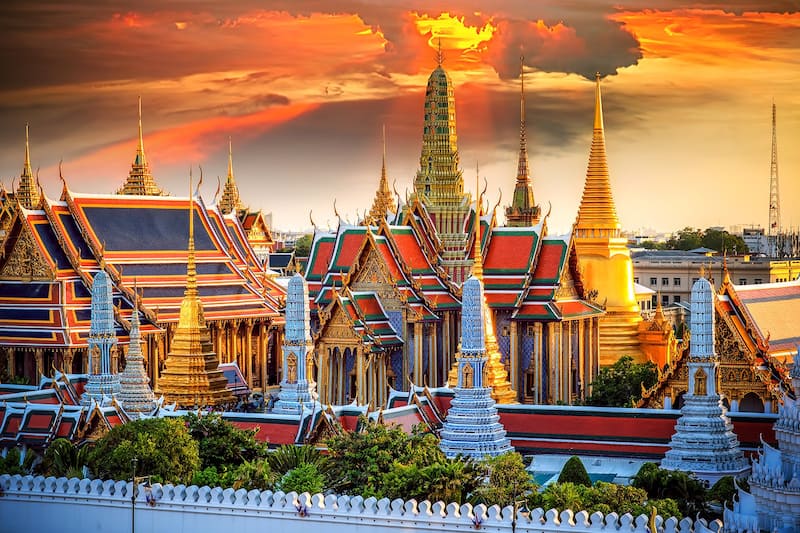 Bangkok's Grand Palace is a must-see on any visit to the Thai capital. The intricate details and scale of the architecture will leave you in awe. The palace complex was the official residence of the Kings of Siam and is considered one of Thailand's top historic attractions. Inside marvel at the glittering gold murals, temple halls adorned with colorful mosaics and towering chedis decorated with jewels. The complex houses Wat Phra Kaew, home to the Emerald Buddha statue – the most sacred Buddhist image in Thailand. Don't miss a chance to see this stunning icon of Thai culture and spirituality.
Bagan, Myanmar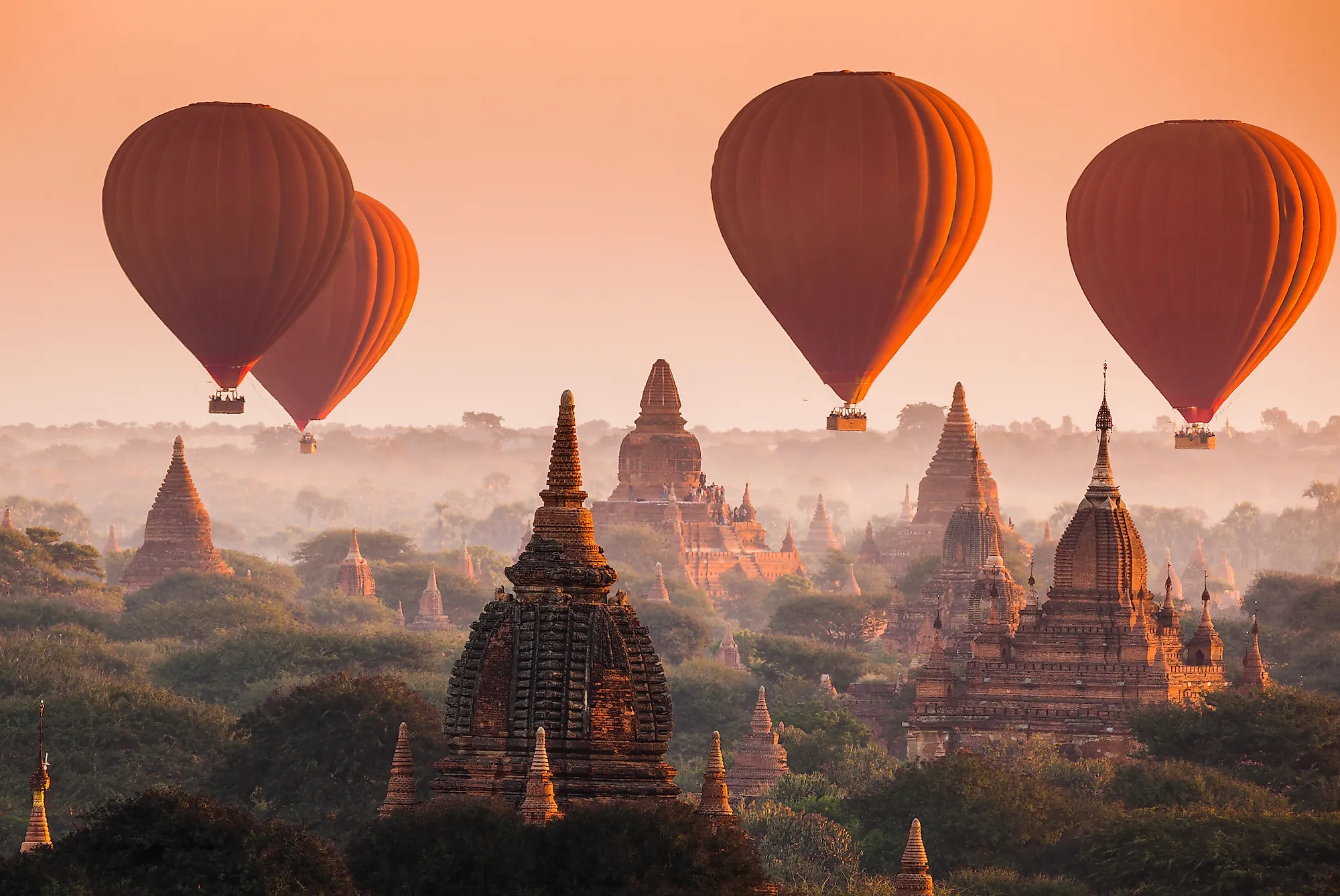 Bagan in central Myanmar is home to over 3,000 ancient temples, pagodas and monasteries strewn across a vast plain – an unforgettable view. Dating between the 11th-13th centuries, this was once the capital of the Kingdom of Pagan. Wandering through the many architectural wonders it feels like stepping into a lost world. Stand atop temple terraces to take in sprawling views of the red-brick and gilded stupas set against a backdrop of distant mountains. Watching the sunset over Old Bagan with its multitude of monuments is an iconic Myanmar experience.
Siem Reap, Cambodia
Siem Reap is the gateway to the ancient temples of Angkor, but it's also a fantastic destination in its own right. The charming town along the Siem Reap River has an array of art galleries, spas, sidewalk cafes and a buzzing Pub Street nightlife quarter. The Old Market area is filled with handicraft stalls and food vendors selling tropical fruits and street snacks. Just north of town, giant trees and hidden jungle temples make up the less-visited Angkor Thom archaeological park. There are also opportunities to gain insights into Cambodia's sobering history at theCambodian Landmine Museum and Tuol Sleng Genocide Museum.
Singapore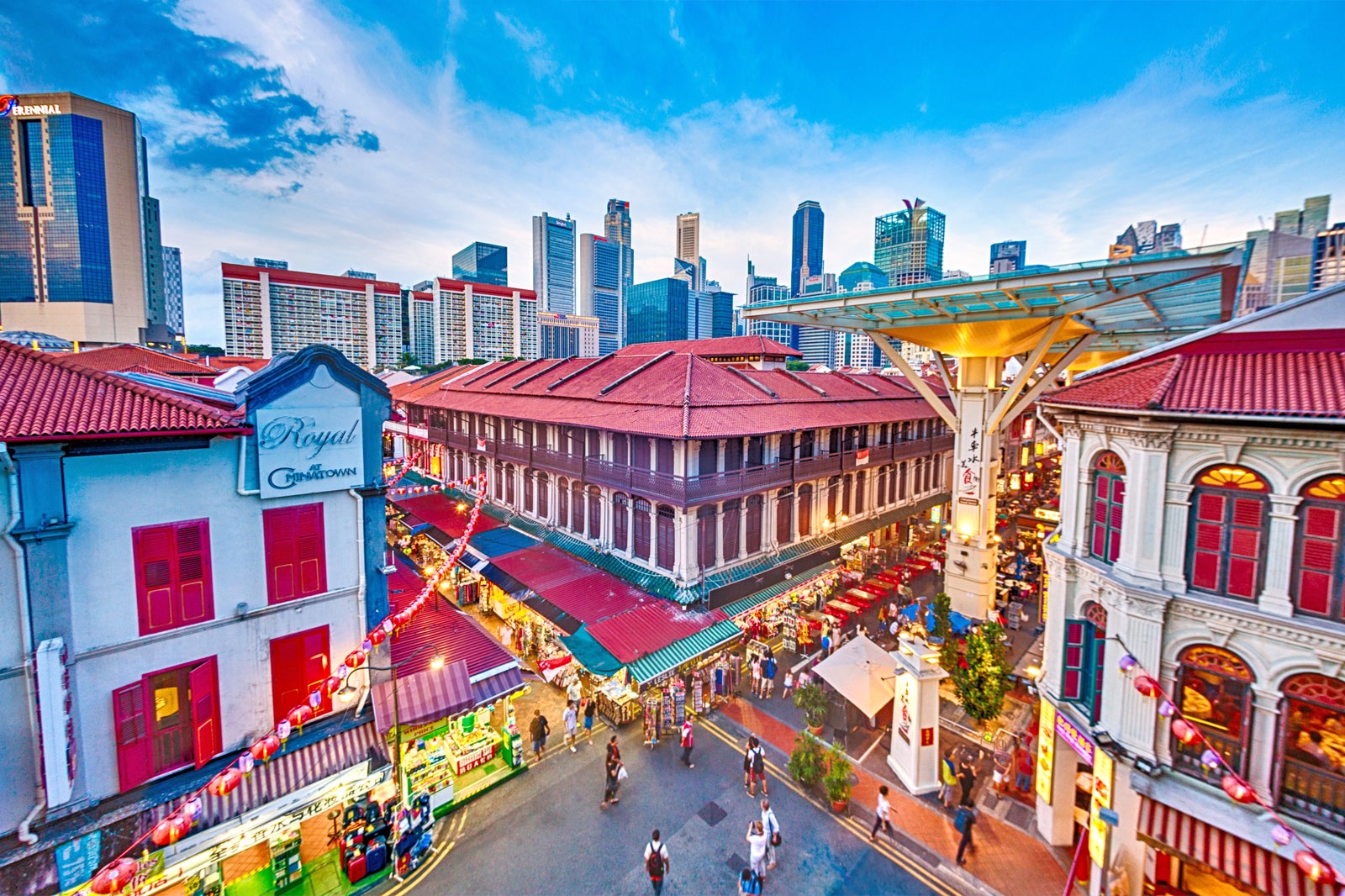 Ultra-modern and cosmopolitan Singapore may seem futuristic, but you can still get a taste of the past. Start at the iconic Marina Bay Sands resort and go up to the SkyPark observation deck for panoramic city views. Then dive into the China, Malay and Indian flavors at the bustling Hawker Centres. Learn about Singapore's World War II history at Fort Siloso or reflect at the Changi Chapel and Museum. Seek out green spaces like the Singapore Botanic Gardens and the newly opened Gardens by the Bay with its epic Supertree Grove. This city-state proud of its multicultural diversity has many sides waiting to be discovered.
Bangkok's Temples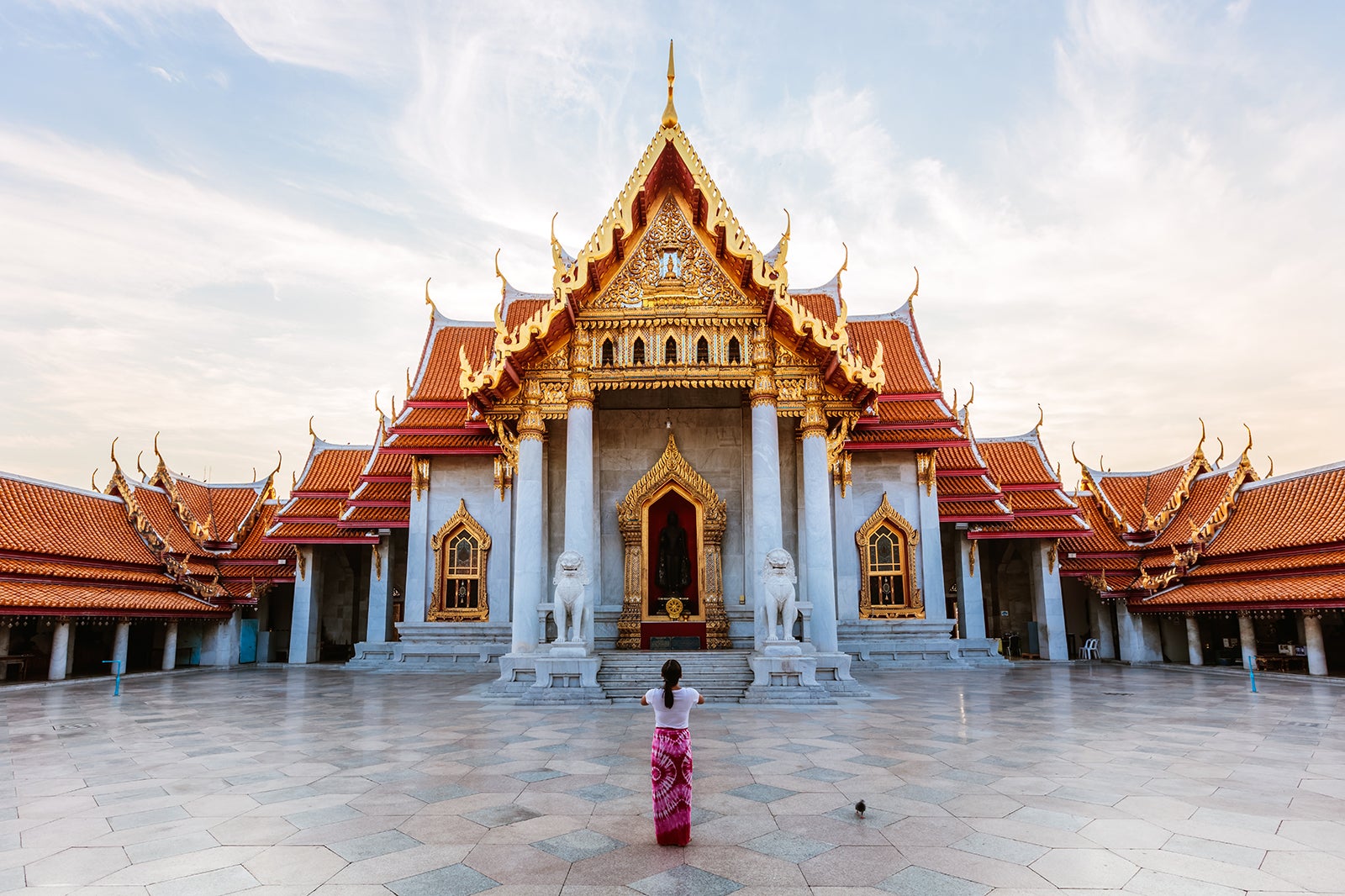 As the political, economic and cultural capital of Thailand, Bangkok is a sprawling metropolis. But within its busy streets you'll find magnificent Buddhist temples around every corner that provide an oasis of calm. The sheer number and scale of wats here is amazing. The Temple of the Reclining Buddha (Wat Pho) houses a giant 150 foot golden statue. Wat Arun's riverside pagoda spires glow at sunset. Wat Saket sits atop Golden Mount, offering 360 degree city views. Wat Traimit houses a 15 foot tall gold Buddha. Wat Benjamabophit is known as the Marble Temple for its Italian Carrara marble walls. Visiting these stunning temples is the ultimate Bangkok experience.
Southeast Asia packs an incredible variety of sights, cultures and adventures into a relatively compact region. With ancient ruins, natural wonders and multi-ethnic cities, there is something to captivate every traveler. Use this list of top attractions as a starting point to help plan your travels through Southeast Asia. The region is open for discovery – get ready for the journey of a lifetime!