The best tourist places in Japan
1- Hiroshima Peace Memorial Museum:
Your trip to Japan is incomplete if you do not visit the Hiroshima Peace Memorial Museum, a visit to this museum reminds you of harsh historical events that could have drawn the world to a nuclear war on humanity!
2- The streets of Kyoto "Ninenzaka and SannenZaka" :
The beautiful streets of "Ninenzaka and SannenZaka" are one of the best tourist places in Japan to visit if you are in Kyoto. These streets are the center of the shops and for free roaming do not miss a visit.
3- Matsumoto Castle:
It is a castle as big as Matsumoto you may rarely see in your life, and it is one of the best castles in Japan due to its amazing architectural design!
4- Kinkaku-ji Temple in Kyoto:
Kinkaku-ji Temple is an amazing building, where gold was used to cover its highest floor and you will be amazed when you see it up close.
5. Jigokudani Monkey Park:
If you are in love with nature and animals, or you are taking your kids on your trip in Japan, there is no way you can rely on for more entertainment and fun than visiting this place where you feel the fun and excitement among the monkeys.
6- Kiyomizu-dera in Kyoto:
A very sacred temple, also called "Pure Water Temple", it is located along with Ottawa Waterfall which is a World Heritage Site.
7- Mount Fuji:
It is the highest mountain in Japan, and a wonderful place that attracts a large number of tourists all year round from all over the world. It is considered one of the exciting tourist places in Japan, do not miss its visit and take the most beautiful pictures in the middle of the charming nature, and it is considered a very sacred mountain by the locals.
8- Kumamoto City :
The ambiance of this city is magical, especially with the simple wooden houses. Do not miss visiting this place, where the shops, restaurants and cafes that never stop. This city is on the list of the best tourist places in Japan.
9. Kenroku-en Park in Kanazawa City
A charming garden enchants those who come to it with its beauty and tranquility, and the garden is a masterpiece with those hills and ponds that you will enjoy watching.
10. Shinjuku National Park in Tokyo
It may be your last destination when you visit Japan, that garden with green lawns, wonderful lanes and cherry blossoms, with that calm nature, you will truly relax and enjoy there to be a wonderful memory for you and take the most beautiful pictures among the most wonderful flowers.
11. Nagasaki Atomic Bomb Museum
Where the famous and ugly nuclear blasting happened in this city, a famous museum was set up that makes any visitor cry and feel how painful this nuclear attack is.
12- Temple with Narita: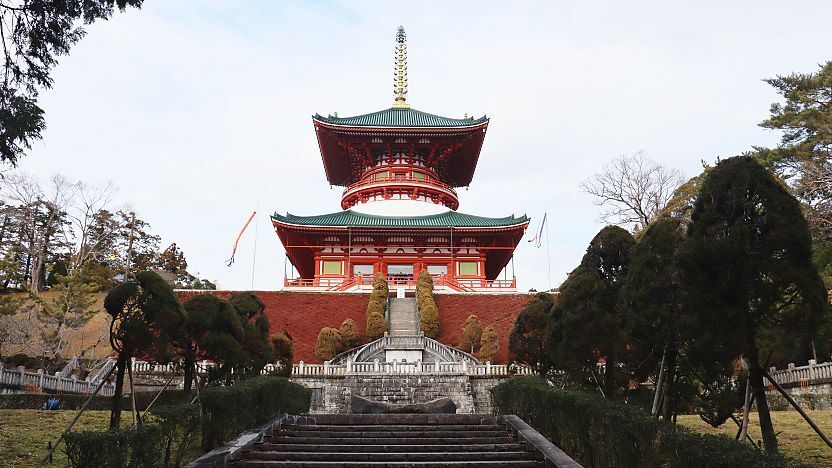 Located in Narita, Japan, this temple is a historically important shrine, especially for the Japanese.
13- Okinawa Aquarium:
Your visit to Japan may be mainly to visit its gardens, temples and shrines, but you will never miss visiting this giant aquarium to enjoy the famous dolphin shows and watch the rarest species of fish in the world closely.
14. Tsukiji Fish Market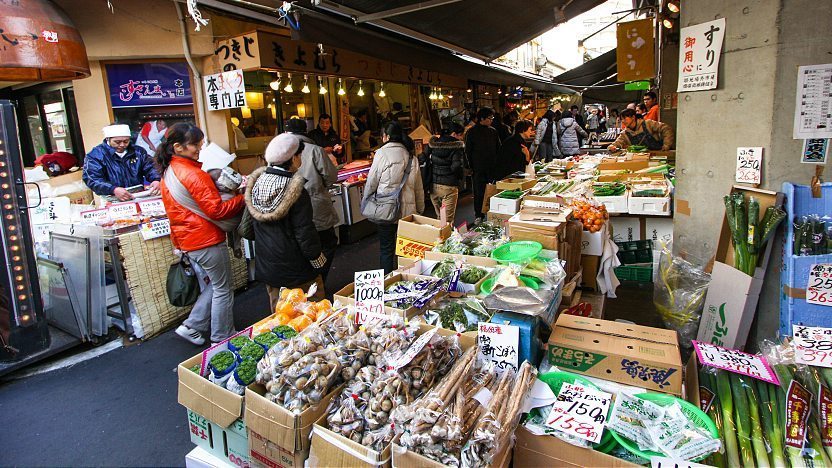 For shopaholics and foodies, this is a special market for seafood.
15- Meiji Jingu Shrine:
Set amidst lush forests, this temple was built to honor Emperor Meiji and his wife Shōken. You can wander between its paths and it will be a beautiful and fun time.
16. Sankeien Park in Yokohama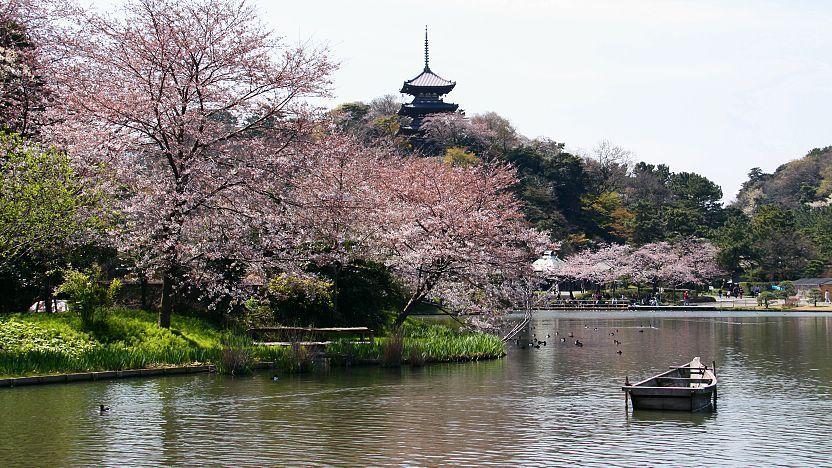 Built in 1906, this traditional Japanese garden gives you the opportunity to spend a quiet time, as it has many structures that make up the cultural heritage of Japan amidst the most beautiful flowers.
17- Hakone Open Air Museum: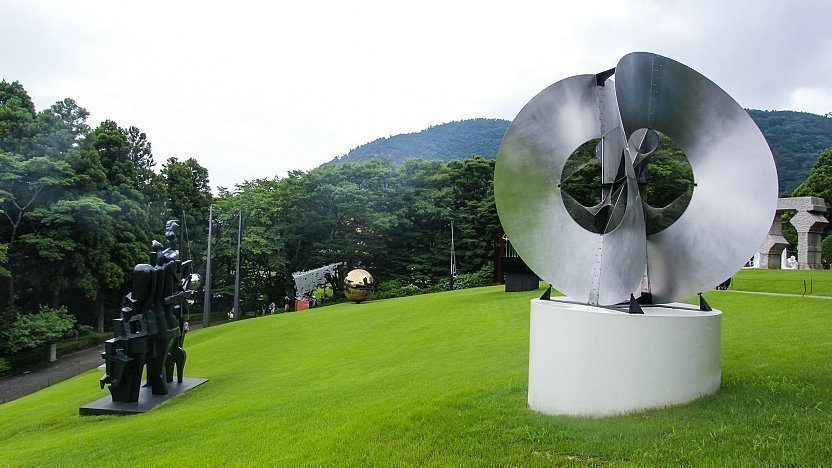 This museum is a treasure where you can see the famous carved statues like Moore and Calder. They are sculptures belonging to Japan and the ancient western world.
18- Senso-ji Temple:
This beautiful temple, which you can reach by climbing, is located on the hills, and you can see the beautiful landscapes through it, and the wonderful Japanese architecture is clearly visible.
19- Roppongi Hills, Tokyo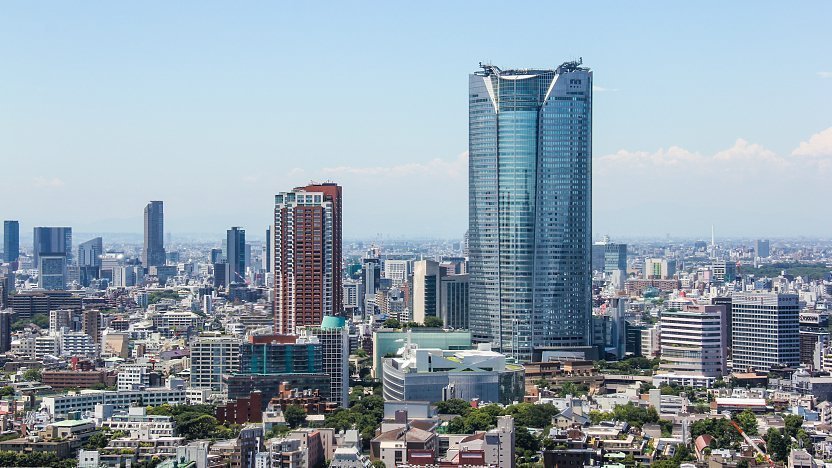 This complex was built as an amazing building in 2003 and mainly on a formal place, surrounded by many restaurants as well as the Museum of Modern Art you can enjoy there a lot.
20. Fushimi Inari
One of the best tourist attractions in Japan, due to its nature in the open air, do not miss it.
Given the importance of Tokyo in attracting tourism in Japan, as it is one of the most important tourist places in Japan, here is this information about it to be your guide on your trip there:
Tokyo is one of the most important tourist places in Japan
Tokyo is the Japanese capital and the most crowded city in Japan, and is the largest urban area in the world based on population, and based on this, this massive city should contain many tourist attractions. Here are the most important of these attractions:
Water park Tokyo Summerland:
It is one of the most beautiful water parks, located in the far west of the capital, Tokyo, and is considered one of the most important tourist destinations. It provides all ages with an opportunity to experience the hot season throughout the year. Like most water parks, this park is divided into two parts, an indoor section and an outdoor section (outdoors), which makes it suitable for taking children to enjoy as well. with their families.
In the inner section, that is, inside the glass dome, there is a large swimming pool suitable for water slides, as well as hot tubs and hot spring centers, and these are intended for relaxation and comfort.
In the outer section, visitors can get excited and have fun riding small or large slides to float on the so-called lazy river. During your trip, you will encounter several waterfalls to splash with water for more fun.
As for the amusement park lovers, the park has not forgotten them either and has allocated for them various types of rides such as roller coasters, ferris wheel, golf courses and tennis courts, so do not miss to go there and have fun and have fun there.
Park dates :
Summer Land Park is open every day except Tuesday from 9 am to 6 pm
Entry fee :
The entrance ticket to the park is for people aged 13-60 years: 3500 JPY per person
For children aged 7-12 years: 2,500 JPY per person
For children aged 2-6 years: 1800 JPY per person
The above places in Japan are very prominent on the map and attract millions of travelers every year. Therefore, we have provided you with this article to learn about the most important tourist places in Japan. We hope that this article has benefited you and helped you to choose the places that will be in your tourist program in Japan and to facilitate you on your next trip.