The Gorges du Verdon are halfway between the Alpes-de-Haute-Provence and the Var. It is an essential place for tourism in France. When the fine weather arrives, thousands of people enjoy its idyllic setting. In addition to its incredible beauty, this canyon has the distinction of being the largest in Europe. It is possible to discover this sumptuous place in several ways. Here, we offer four alternatives that can be combined during a single stay. Let's go !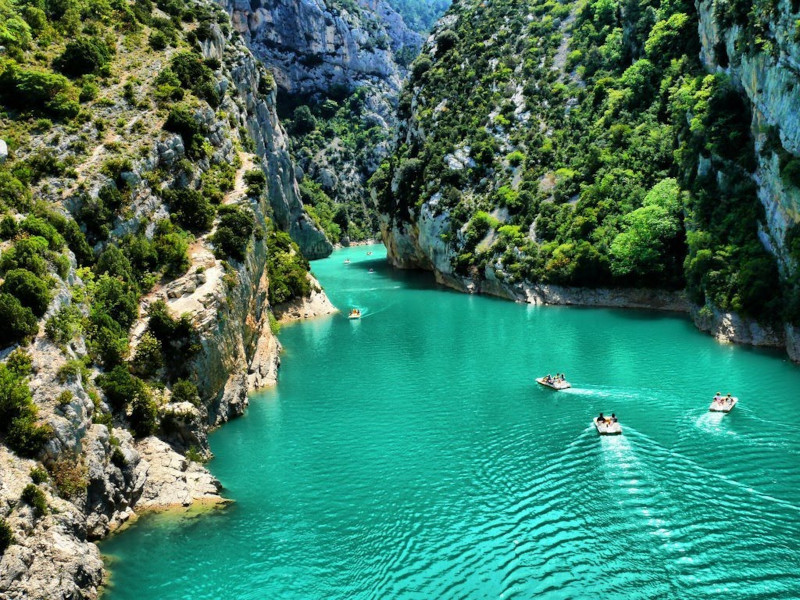 Take Napoleon's route
More officially called National 85, Napoleon's route crosses part of France from north to south between Grenoble and Cannes. If you have time ahead of you, we advise you to take this road which is steeped in history, but above all considered to be one of the most beautiful in France . Departing from Lyon, Cannes or simply for an excursion, drive along this road and enjoy the breathtaking landscapes. At Castellane, the main town around the Gorges du Verdon, this road will give you access to magnificent panoramas.
Opt for a hike
Horseback riding and hiking are certainly the best way to immerse yourself in nature and realize the beauty of the place. Many trails allow you to walk throughout the Gorges du Verdon. Of course, there is something for all levels. However, regardless of the planned duration of your hike or horseback ride and the number of kilometres, we advise you to equip yourself well and above all not to forget to take enough water.
Visit nearby towns and villages
Although the main points of interest in the region are the gorges themselves and the lakes, it is very interesting to visit the villages and towns in the area. In summer, you can attend village festivals and experience the local atmosphere. Otherwise, the regional buildings, but also the markets will help you to really feel on vacation!
Practice a nautical activity
If we had to recommend just one of the alternatives mentioned in this article, it would be this one. At the same time, it's hard to resist the urge to practice a nautical activity in a magical setting like this. Once again, there is something for everyone: canyoning in the gorges, swimming, kayaking or pedal boating in the Sainte-Croix lake.
Whether you choose to venture into the gorges and its surroundings by car, on horseback, on foot or by water, the charm of the Verdon natural park should have its effect on you!