Want to broaden your culinary culture? Algerian gastronomy is there to offer you its many delicious dishes.
When we talk about "Algerian gastronomy", we always think of the famous couscous. This dish remains the pillar of North African gastronomy. Don't worry, it's not the only one! To the list of the most renowned typical dishes of Algerian gastronomy, we can add chakchouka (also called tchoukchouka). It is a dish made up of many quality ingredients such as paprika, egg, vegetables (peppers, tomatoes, etc.) as well as coriander powder.
Its fun-to-pronounce name has its origins in the Berber dialect and means "mixture". Chakchouka is a simmered preparation that can be eaten at any time of the day. It is often accompanied by bread and green salad. It is a healthy and nutritious dish. Just like its colleague couscous, it can be consumed in different variants depending on the region of the Maghreb where you are located.
A nutritious dish but above all a friendly dish!
Chakchouka is a dish common to the different countries of the Maghreb. Indeed, depending on the country or even the region, many ingredients and/or spices may differ and therefore give different flavors. Generally, this dish is cooked in large quantities in a single dish so that we can eat together. The notion of conviviality is very important in the Maghreb culture. So what better than to meet around a good dish?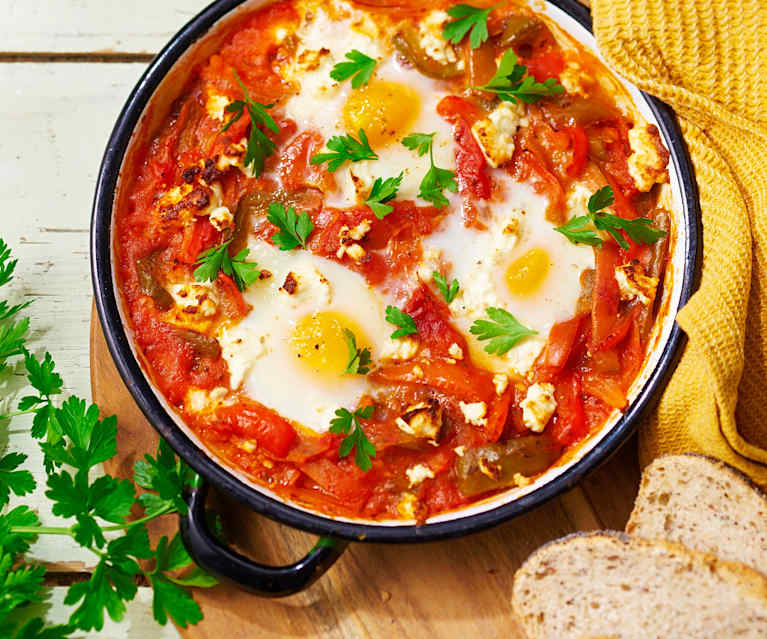 Let's not forget that it is above all a dish for sharing, so don't hesitate. Get together with family or friends to have a good time around a good dish typical of Algerian gastronomy!