Besides being one of the most famous cities in China, Shanghai is also the biggest! It is also the second most populous city in the world. Located in the west of the country, Shanghai is renowned for being very modern and is also home to an international financial centre. Despite this modernity, there are still more traditional aspects that recall the Chinese spirit. It is therefore a perfect destination to discover a big city that is both in tune with the times, some districts of which are totally exotic and representative of China. If you have chosen this destination for your next stay, here are 10 ideas for exciting activities.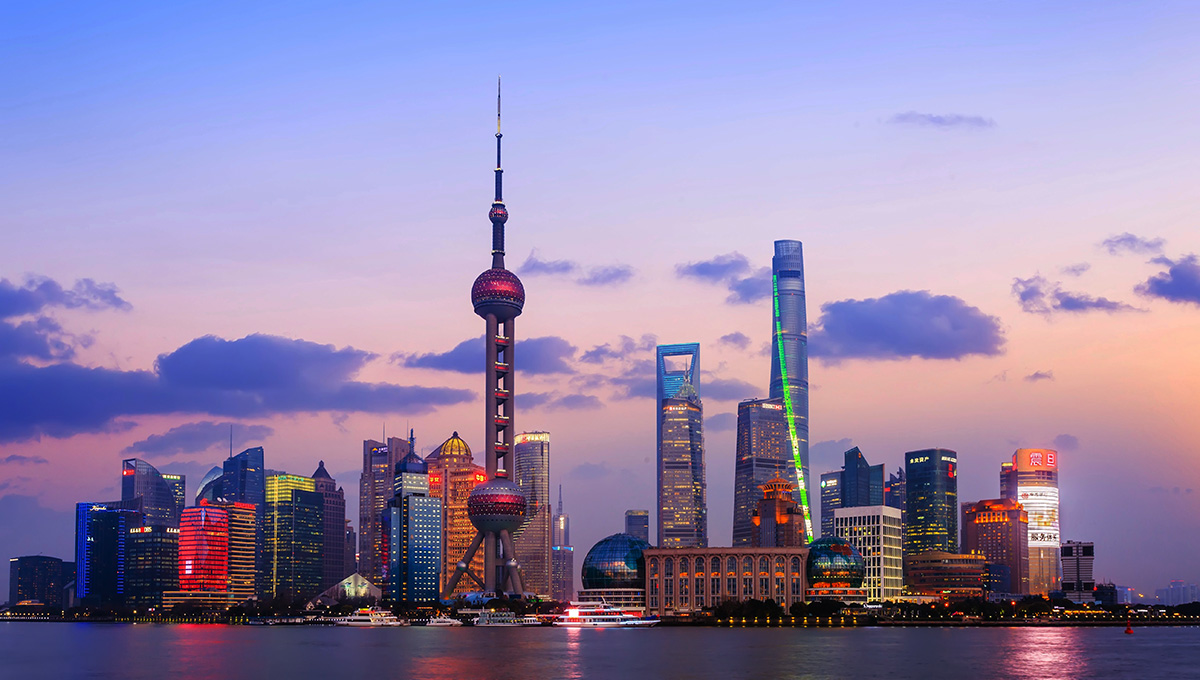 Summary
1. Take a walk on the Bund
2. Venture into Old Shanghai
3. Go to Yuyuan Garden
4. Visiter Qibao
5. Go to the Jade Buddha Temple
6. Se balader dans Tianzi Fang
7. Pudong District
8. Take the boat on the Huangpu
9. Shopping in Nanjing Street
10. Take the Maglev
1. Take a walk on the Bund
The Bund is an iconic promenade in Shanghai. It runs along the Huangpu River and offers a unique panorama of the Pudong district and its ultra-modern buildings. It is also the most famous point of view in the city: the one that allows you to take the perfect souvenir photo. This promenade runs along Zhongshan Avenue where there are European-style buildings. By bike or on foot, this is the ride not to be missed in Shanghai!
2. Venture into Old Shanghai
Far from the modern buildings, the old town of Shanghai is a traditional Chinese district. This is the oldest inhabited part of the city. Its buildings are representative of the type of architecture that was present before the modernization of Shanghai. You will find shops ideal for finding the best souvenirs.
3. Go to Yuyuan Garden
Yuyuan Garden is certainly the most peaceful place in Shanghai. Far from the hustle and bustle of the rest of the city, you can appreciate its sumptuous charm, its beautiful traditional buildings and its pretty plants despite the many tourists who walk there.
4. Visiter Qibao
Qibao is a small village located 18 km from Shanghai. It has saved all its traditions and buildings typical of China. Many tourist attractions have gradually developed there, including a few museums and street food.
Credits: Wikimedia Commons
5. Go to the Jade Buddha Temple
In the center of Shanghai, the Jade Buddha Temple is known to house two Buddha statues imported from Burma since 1882. In addition to its works, the Temple itself is impressive and worth a look.
6. Se balader dans Tianzi Fang
Tianzi Fang is Shanghai's artistic district. Even if this place is touristy, it is interesting to walk around and enter some shops and art galleries out of curiosity.
7. Pudong District
To see the city's skyscrapers up close, head to Pudong District. This neighborhood is very dynamic and family-friendly. With many shopping centers and even amusement parks, this is the place not to be missed if you want to have fun with family or friends!
8. Take the boat on the Huangpu
To combine discovery of the city and relaxation, there is nothing better than taking a boat and sailing on the Huangpu. This tour will also allow you to realize the vastness of the city!
9. Shopping in Nanjing Street
To go shopping in Shanghai, you have to go to Nanjing Street. It extends over 6 km, and is home to as many luxury stores as small shops that sometimes sell counterfeits.
10. Take the Maglev
If you have time to spend and you no longer have an activity idea, we advise you to test the Maglev. It is a maglev train, meaning it floats slightly above the tracks. What's more, with speeds that can reach up to 400 km/h, it's an experience to be had, especially for thrill-seekers!