Singapore is a peninsular city-state located in Southeast Asia. In this country, English, Malay, Mandarin and Tamil are spoken. Indeed, Singapore is a multicultural territory where the inhabitants come from many other countries. Many French people have decided to settle there. This destination is made for you if you like a change of scenery, vegetation and excess. There is no time for boredom and routine in Singapore!
Here are 10 things not to miss if you are passing through the "garden city".
Summary
1. Gardens by the Bay
2. Sentosa
3. Marina Bay Sands
4. Little India
5. Universal Studio
6. Marine Life Park
7. Chinatown
8. Merlion Park
9. The Night Safari
10. Singapore City Gallery
1. Gardens by the Bay
If you plan to leave for a very short stay in Singapore, go to Gardens by the Bay! This unique attraction in the world is unmissable and you will only come out amazed. This giant 101-hectare park was created in 2012 and sets an example for other countries on the integration of green spaces in cities. Indeed, this park contains three large gardens with an extraordinary diversity of plants. Giant greenhouses make it possible to recreate specific climates and thus to integrate rare plants. On this site, you will not only be captivated by the beauty of the biodiversity, but also by the presence of elements of modernity such as the large trees which light up every evening.
2. Sentosa
Sentosa is an island that is part of the city-state of Singapore. Sentosa means "peaceful" in Malay, but this island is not that peaceful. This one is very attractive, because it is actually an island created from scratch to attract tourists and entertain the inhabitants of the country. Many amusement parks and other tourist activities have taken place there (Universal Studios, a butterfly park, Volcanoland, a wax museum, etc.). In the same way, many luxury resorts, restaurants and nightclubs have settled there. Thus, tourists can relax and party there. The beaches of this island are very pleasant and one can bathe there comfortably.
3. Marina Bay Sands
Marina Bay Sands is a gigantic hotel built in 2010 in which there are 2560 rooms, a casino and a museum. This resort is best known for its one-of-a-kind shape and the world's longest high-rise swimming pool overlooking the city of Singapore. We advise you to go there at least to drink a small cocktail while admiring the view which is worth the detour. If you don't have time for that, don't worry, the building seen from below is also breathtaking.
4. Little India
Little India is a neighborhood east of the Singapore River. It has the particularity of resembling a district of India, hence its name. By going there, the change of scenery is guaranteed! You will be able to visit Indian temples, eat very spicy food and buy typical Indian objects. One of the must-see places in this district is the Sri Veeramakaliamman Hindu temple which is particularly beautiful and representative of the monuments that can be found in India.
5. Universal Studio
For young and old alike, Universal Studio Park is wonderful. You are not likely to be disappointed by spending a day or more in this park. On the contrary, you will come out of it full of memories. If you are an unconditional fan of movies and series or if your children love cartoons, don't miss this opportunity to treat yourself. At Universal Studio in Singapore, you will find the world of Jurassic Park, Madagascar, Transformers and many more…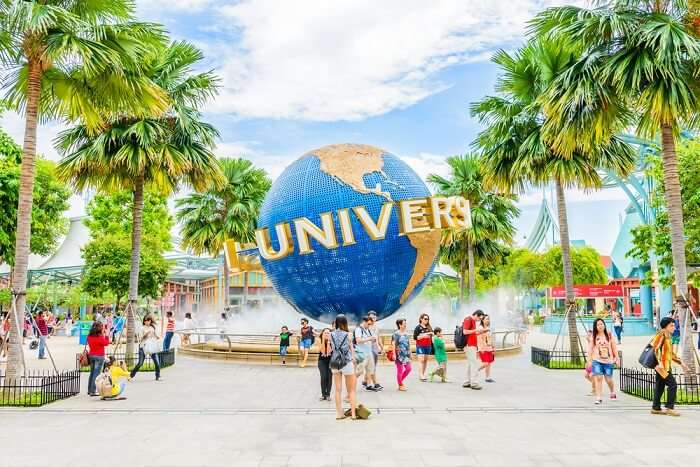 6. Marine Life Park
The largest aquarium in the world opened in 2012 in Singapore. Located on Sentosa Island, this aquarium is home to over 100,000 marine animals, including 800 different marine ones. If you love the seabed and the species that live there or if you just want to get away from the mile-per-hour life of Singapore for a few hours, Marine Park Life will be a place for you to thrive. This park is very popular with children, but also with adults.

7. Chinatown
Just like Little India, Chinatown is an ethnic district of the city. It is also located east of the Singapore River and opposite Little India. Going there is like instantly transporting yourself to China. With its many restaurants, shops and small streets typical of China, this district is to be visited at least once for a guaranteed change of scenery.
8. Merlion Park
Totally free activity, the walk is a way to discover the city while taking your time. As you walk along the edges of Singapore's quays, near the central business district, you can observe Marlion Park and its pretty statue emblematic of the city up close. From there, you can admire the panorama of Marina Bay.
9. The Night Safari
As its name suggests, the Night Safari is a zoological park that has the particularity of being nocturnal. Thus, at night, you can observe many animal species aboard a small train and then on foot. Give it a try if you're not afraid of the dark!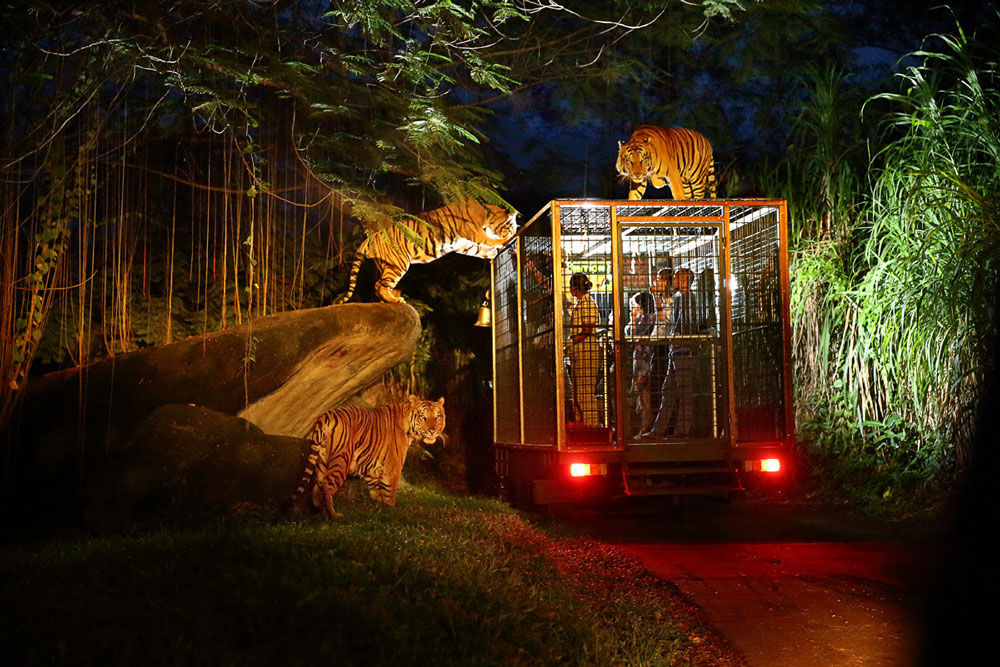 10. Singapore City Gallery
Singapore City Gallery is a free center tracing the history and especially the evolution of the city-state over the years. If you are curious to know why and how the city became what it is today, models, films and animations will answer your questions. By going there, you will also discover what the future plans are so that the city is always more modern and attractive.