Malaysia is a country in Southeast Asia which extends over a territory divided into two distinct parts, and several small islands. This country is distinguished by the density of its flora, the diversity of its fauna and its multiculturalism. Sightseeing in this country means setting off on an adventure and encountering the unknown. Through its big cities, its forests, its tea fields and its heavenly beaches, you will discover that Malaysia is a country full of surprises and you will certainly not regret your detour.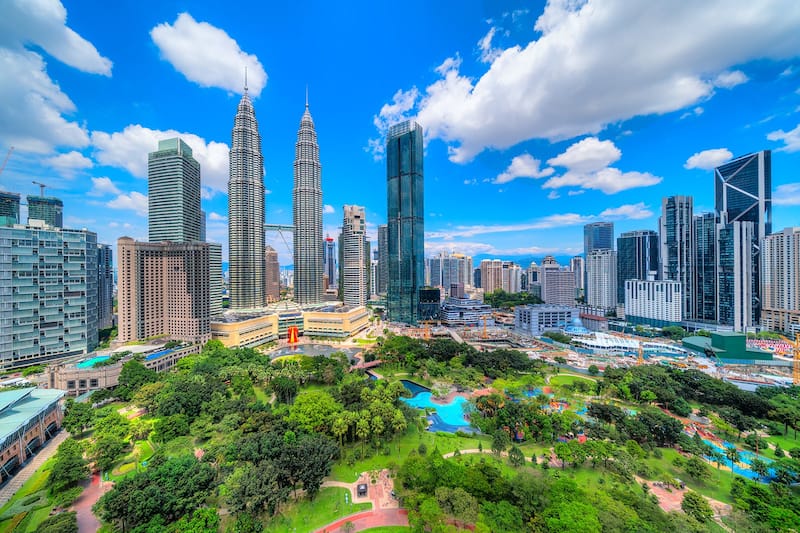 The cities and heritage of this country are oriented thanks to the multiculturalism of Malaysia. Indeed, its cultural influences are Malay, Chinese, Indian and European. In most Malaysian cities, you can find places of worship of each religion in the same street or even hear many languages ​​spoken. So don't be surprised if you no longer know which country you are in.
Regarding the favorable period for a trip to Malaysia, be aware that this country is subject to an equatorial climate and constant humidity. We advise you to go there between June and September, so you will avoid the monsoon season in the north of the country which is the least pleasant and the least conducive to tourism.
To help you orient your stay in this diverse country, here is a short list of what not to miss in Malaysia .
Summary
Kuala Lumpur: the capital of Malaysia
Batu Caves
George Town
Cameron Highlands
Orangutan Rehabilitation Center: Sepilok
Mount Kinabalu
Redang Island
Parc national du Gunung Mulu
The islands of Langkawi
The Kinabatangan River
Kuala Lumpur: the capital of Malaysia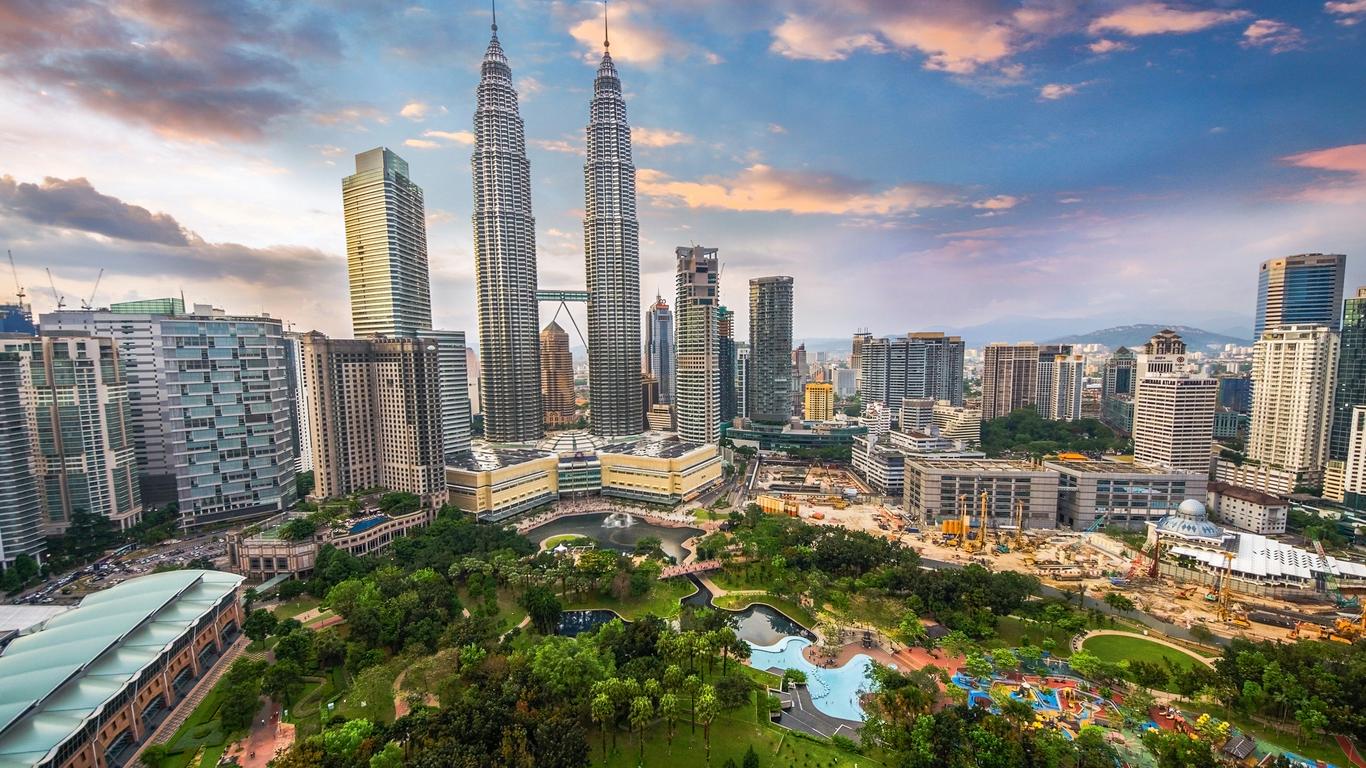 Kuala Lumpur is a large modern city in which the Petronas Twin Towers are located. Its towers are representative of the city. You can also observe the panorama from their observation platform. The city has many shopping centers, and is very well served by underground and aerial public transport. Kuala Lumpur also has monuments dating back to the British colonial.
Batu Caves
Located about ten kilometers from Kuala Lumpur, the Batu caves are the largest Hindu sanctuary outside India. These impressive caves have indeed been converted into a Temple and practitioners still go there, especially during pilgrimages. A huge statue of the god Murugan is frozen at the entrance to the cave. To access the center of the Temple, you must then climb 272 steps. Don't worry, you won't be disappointed when you get to the top.
George Town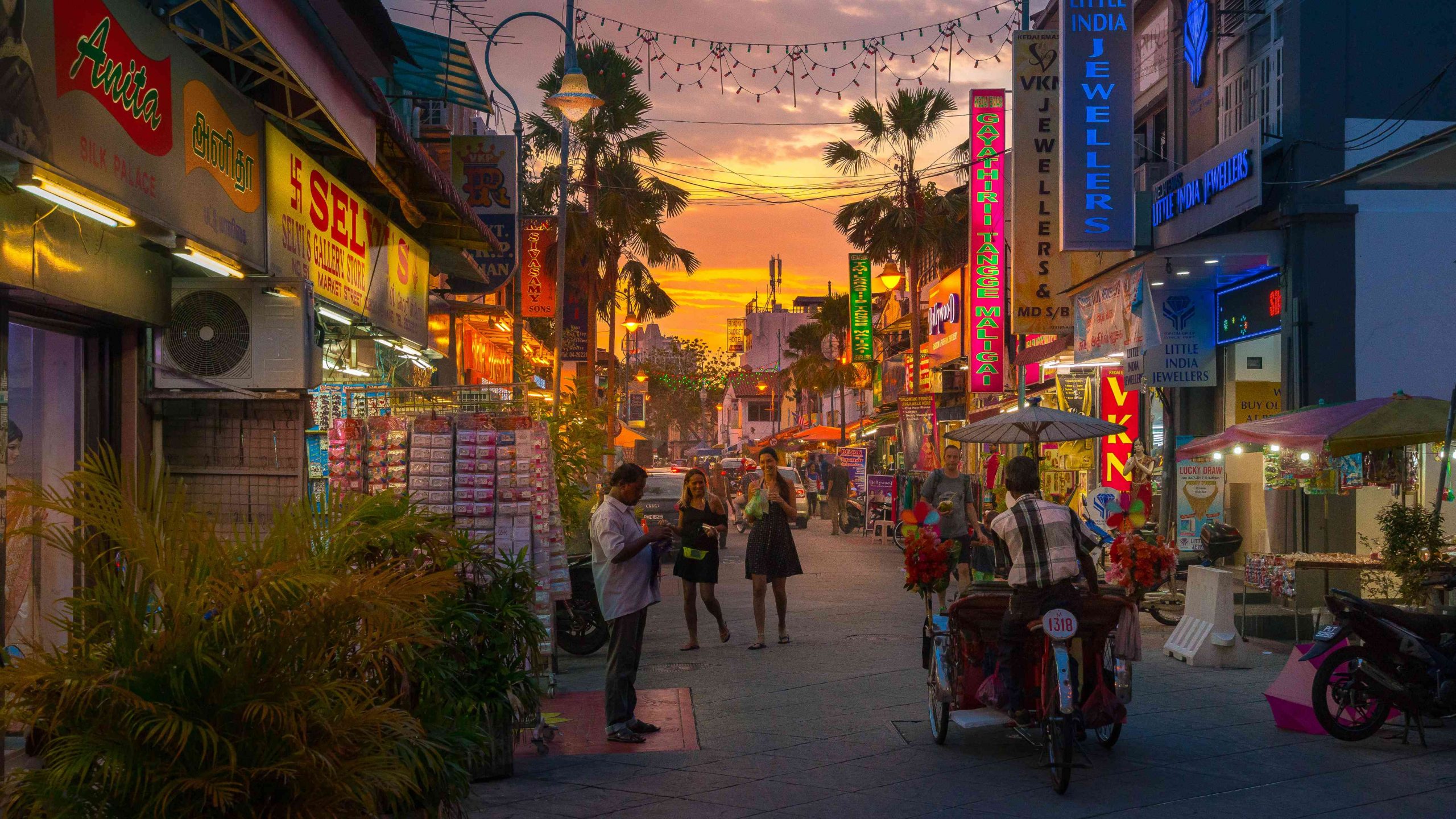 George Town is a Malaysian city located on the island of Penang which is accessible by a 13,500 meter long cable-stayed bridge. This city is considered the multicultural capital of the island. Indeed, multiculturalism is even more blatant there than in the rest of the country. You will find Hindu and Chinese temples, churches and mosques there. Also, buildings from the colonial era are still present. The mixture of all these cultures is both astonishing and grandiose.
Cameron Highlands
Camron Highlands is centrally located in the northern part of Malaysia. It is a vast hill station renowned for its tea plantations and tropical forest. 5 hours by bus from the island of Penang, you will discover the richness of this region as green as it is mountainous.
Orangutan Rehabilitation Center: Sepilok
Sepilok is located in the southern part of Malaysia, in Borneo. This orangutan rehabilitation center is accessible to tourists to observe this species of monkeys in great danger. You will meet orphaned or abandoned orangutans there who learn the rules of survival to live as long as possible in total freedom thereafter.
Mount Kinabalu
On the island of Borneo is Mount Kinabalu. With its 4,095 meters above sea level, it is the highest point in Borneo. Many tourists climb its ascent during a two-day and one-night trek with an incredible panoramic view at the top.
Redang Island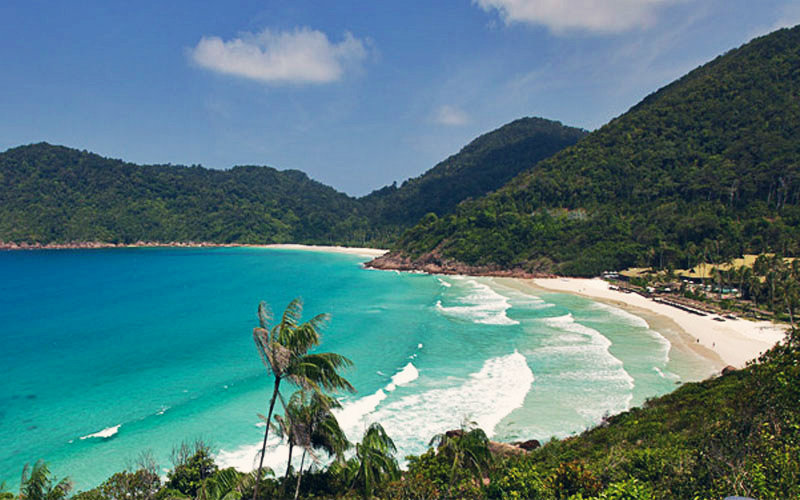 Pulo Redang is a Malaysian island located on the northern side of the country. This is characterized by its crystal clear waters, its white sand beaches and the diversity of fish that live around it. It is the perfect destination to rest, bask in the pill and take advantage of the ecosystem for snorkeling or scuba diving.
Parc national du Gunung Mulu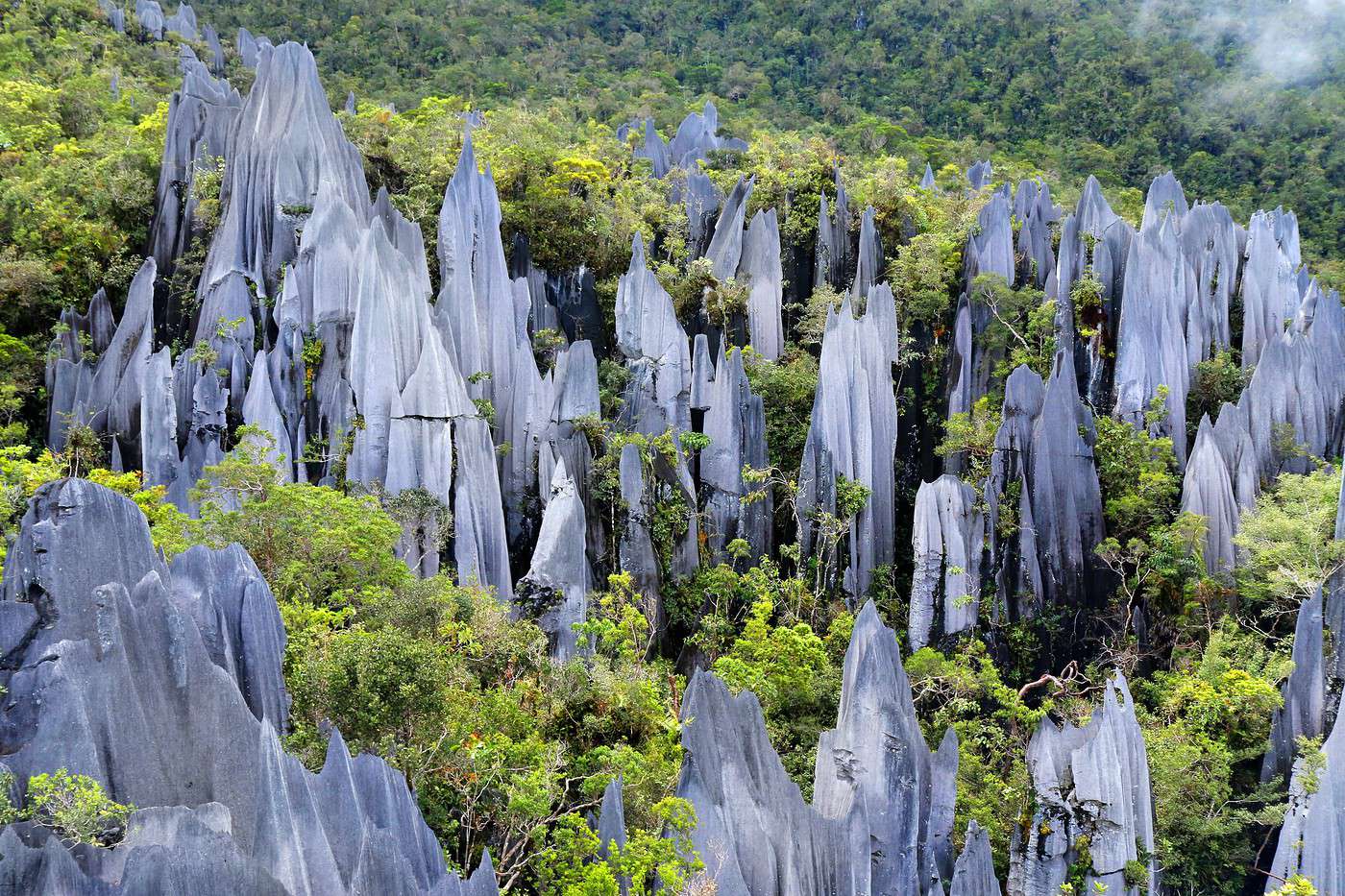 On the island of Borneo, Gunung Mulu National Park is a unique site in the world and is also listed as a UNESCO World Heritage Site. To reach it, the only means are to take the plane or the boat by the river. This decor, the fauna and flora of the park deserve to be admired at least once.
The islands of Langkawi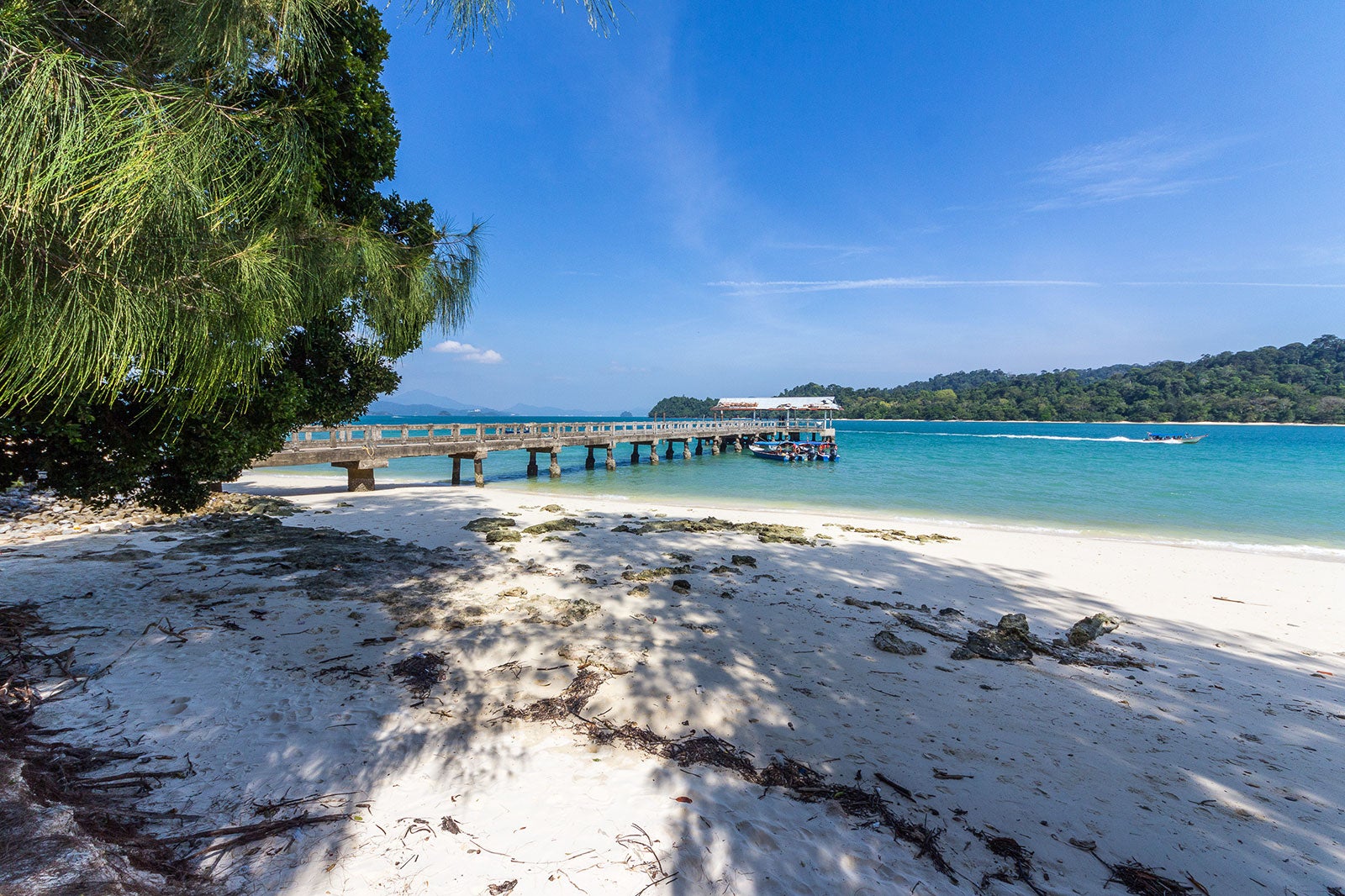 Langkawi is an archipelago made up of 99 islands. In the north of Malaysia, near Thailand, these islands are composed of magnificent scenery with their clear waters, fine sand and extraordinary vegetation.

The Kinabatangan River
Kinabatangan is a waterway on the island of Borneo in Malaysia. By crossing it by boat, you can observe many animal species such as Proboscis monkeys, Sumatran rhinos or Asian elephants.