At first glance, the environment and flora of Socotra does not resemble anything on earth. They look like they came straight out of a comic book by Brazilian author Léo. The island is as big as Majorca for only 40,000 inhabitants. In 2008, it was listed on the UNESCO World Heritage List because of its exceptional biodiversity.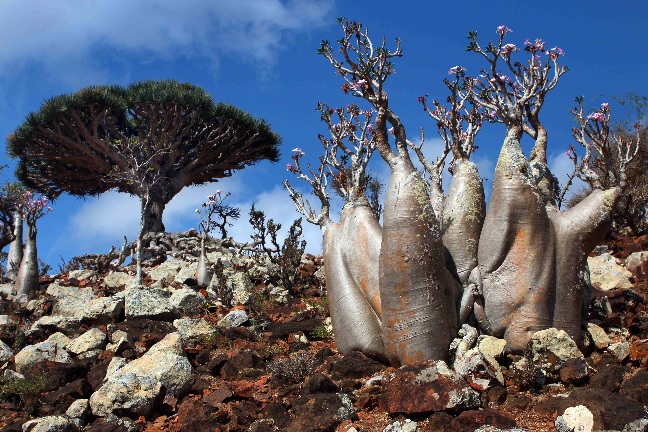 A unique biodiversity in the world
This small piece of land lost on the borders of East Africa and the Arabian Peninsula was once attached to the supercontinent called Gondwana. Scientists have discovered that some species have persisted here for over 20 million years. The dragon tree of Socotra, also called the dragon's blood tree because of its red sap, is the emblem of the island . The resin of the dragon tree is also used in various medicinal preparations by the local inhabitants . The sand rose competes with it as the strangest plant on the island with its disproportionate trunk compared to its rose-colored canopy. In addition, the island is a staging post for many species of migratory birds.. Socotra also presents a varied landscape with its long white sand beaches, its rocky plateaus dug by numerous cavities and its mountains which rise up to 1500 m in altitude.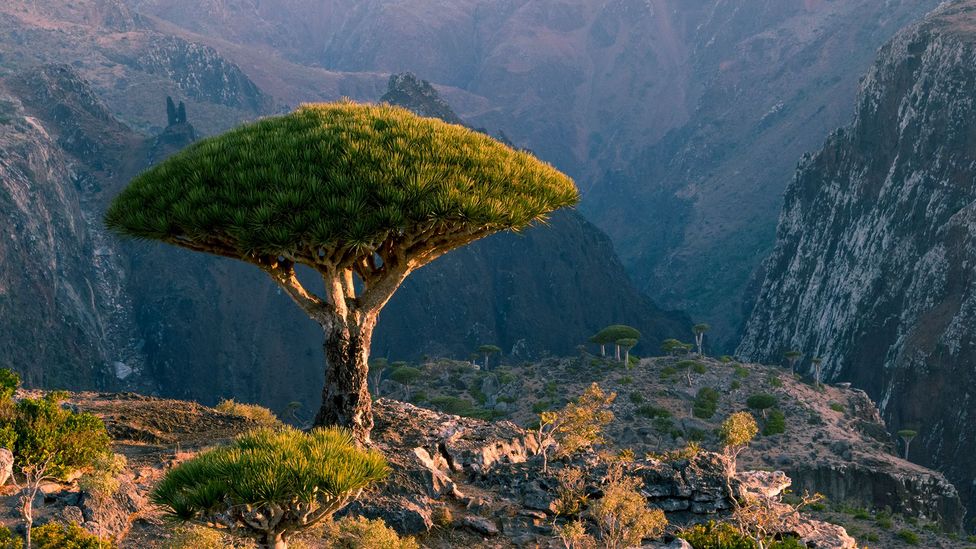 Visit Socotra, an adventure
Socotra Island is not a classic tourist destination. Maritime connections are made only by cargo to a port which is 5 km from the largest city (Hadibu, 8000 inhabitants). There are two monsoon seasons  : between June and October and in April/May. Of course, the piracy practiced from the neighboring Somali coasts encourages even less the crossing by boat. The inhabitants of the island live mainly from fishing, the cultivation of dates and a little ecotourismwhich has grown significantly in recent years. An airport opened in 1999, thus partially breaking Socotra's isolation from the rest of the world. Twenty years later, in the dynamics of its classification in the UNESCO World Heritage List, the government built the first paved roads on the island. It is therefore an authentic trip you will make if you go to the scene.