Some natural phenomena are hard to believe and yet they do exist! The Kawah Ijen volcano, for example, seems straight out of a science fiction film. Indeed, it has nothing in common with the other volcanoes that we are used to seeing. If you are told that its lava is blue, do you believe it? Here is the end of the story.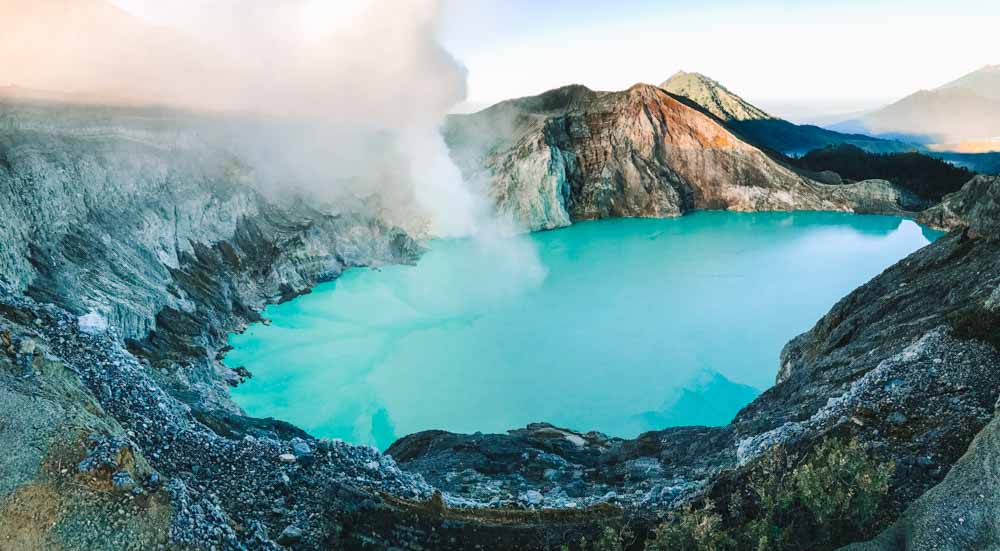 An exceptional show
It is on the island of Java that the volcano named Kawah Ijen is located. This volcano is certainly one of the most exceptional in the world. Indeed, it is the only natural place where you can observe "blue fires" , that is to say the blue flames visible in this volcano. This phenomenon is due to a chemical reaction during the combustion of sulfur . When it cools, it turns into a liquid, then crystallizes, forming pieces of yellow color . Many other criteria participate in the creation of blue flames such as the presence of a solfatara and the largest acid lake in the world .
C'est ce minerai de soufre que viennent chercher de nombreux ouvriers indonésiens chaque jour afin de gagner de quoi se nourrir. En visitant ce lieu hors du commun, ne vous étonnez donc pas de croiser de nombreuses personnes qui travaillent dans des conditions très difficiles. Heureusement, ces hommes profitent de plus en plus du tourisme qui se développe autour de ce volcan pour mieux gagner leur vie.
L'ascension du volcan Kawah Ijen
Le lieu n'est malheureusement pas le plus accessible du pays puisqu'il se trouve à l'opposé est de Bali. De plus, très peu de transports en commun proposent d'y aller directement. C'est pourquoi nous vous conseillons d'opter pour un tour organisé pour cette escapade à Kawah Ijen.
Une fois sur place, il faudra vous lever tôt ou ne pas vous coucher du tout pour observer ce spectacle de la nature. En effet, les flammes bleues sont observables seulement la nuit et parfois à l'aube. L'ascension du volcan dure environ 2 heures. Le chemin est plutôt confortable bien qu'il devienne relativement étroit à l'approche du cratère. Au fur et à mesure de votre montée, vous verrez apparaître de jolies lueurs bleues… Une fois arrivé tout en haut, il faut descendre dans le cratère pour apprécier le spectacle comme il se doit. À cet endroit, le spectacle des flammes bleues est plus qu'impressionnant, et ce, malgré le soufre puissant qui rend l'air difficilement respirable. Heureusement, des travailleurs proposent sur place des masques en location (vous pouvez demander à votre guide, si vous en avez un, de négocier le prix qui est relativement élevé). Un peu avant le lever du soleil, vous remonterez sur le cratère du volcan pour observer le lac, le minerai de soufre jaune ainsi que les travailleurs qui apparaissent peu à peu autour de vous.