Have you always dreamed of surfing a huge wave, but you don't have the necessary skills? In the city of Hyden in Western Australia, you can get as close as possible to a huge wave… made of rocks! Discover this incredible natural phenomenon with a very original appearance.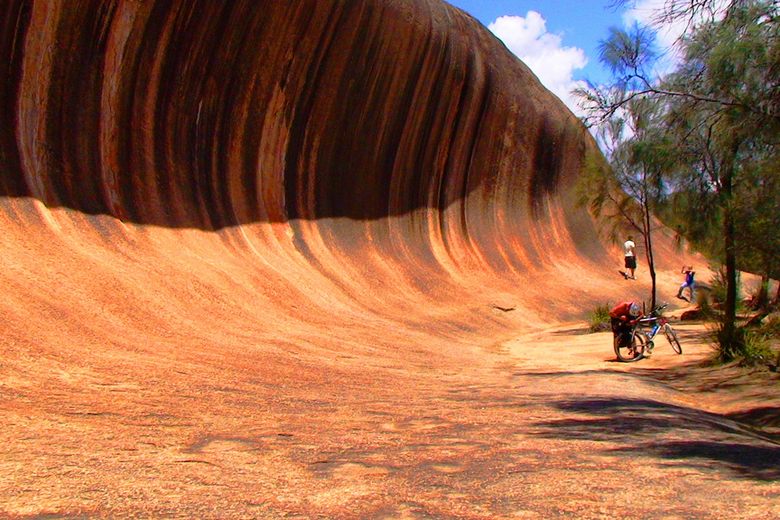 A rocky wave
Man is in no way there for something in the creation of this marvel. This huge wave made of rock is also not due to an inexplicable phenomenon. It is simply the result of erosion of the granite caused by winds and water over 2.7 billion years ago. Suffice to say that nature does things well! Today, this formation bears its name "Wave Rock" thanks to its appearance very similar to that of a gigantic wave in the middle of the ocean.
With its dimensions of 15m high and about 110m long, this natural wall impresses! Thousands of tourists visit this extraordinary place each year. The curious are all the same less numerous in Wave Rock located 340 kilometers from the big Australian city Perth than in other tourist sites of the country. By going there quite early in the morning, you will certainly have the privilege of posing alone with this magnificent wave in different shades of brown. Namely that a small wall was built in 1951 by Public Works to protect Wave Rock, but also to limit flooding on the site. This is about 50 centimeters high and allows water to flow to a dedicated dam located further away.
A pleasant environment and landscapes
Hyden, a city located in Western Australia, is known for its various rock formations, the most famous of which is Wave Rock. You will discover for example a rock resembling a hippopotamus called Hippo's Yawn . You can also meet representative animals including the region's rare white kangaroos at the Wave Rock Wildlife Park . On the other hand, it will be enough for you to walk in the surroundings to marvel at many species of birds, but also magnificent flowers present in the golden plains from September to December each year. If you want even more time in this more than friendly place, you can try your hand at local golf, which is open from June to October.