If nothing can replace the sounds, smells, and excitement of a country, we still strive to take you on a journey through Algeria with our photos!
Summary:
• The vastness of the Algerian Sahara
• Algiers, the well-kept capital
• The historical region of Kabylia
• Constantine, the city of bridges
• A diverse mix of Algerian landscapes
Traveling is not merely an act or an ambition; it is, above all, an art of living. And even if it's challenging to explore the farthest corners of the world in one's lifetime, nothing stops us from traveling in our minds. That's why Generation Voyage offers various themes to help you escape to your favorite countries or discover new wonders in anticipation of your future trips.
For multiple destinations, you can find our top culinary specialties and the most beautiful photos! So whether you're on the subway, in bed, or at work, take five minutes to discover these sublime shots!
Today, we transport you to Africa, more specifically to the Algerian territory. Between vast expanses of desert, modern cities, and breathtaking landscapes, you'll discover the land of the fennec foxes like never before through our selection of the 25 most beautiful photos of Algeria.
The vastness of the Algerian Sahara
Also known as the Great South of Algeria, the Sahara Desert covers 90% of the country's territory. Despite being home to only about 10.5% of the population, the Sahara is a cosmopolitan region. It is inhabited by various nomadic and sedentary ethnic groups, including the Rebaïa, the Châamba, and the Tuareg. The extraordinary fauna and flora found in the desert make it a mythical place and provide an opportunity for capturing stunning photographs.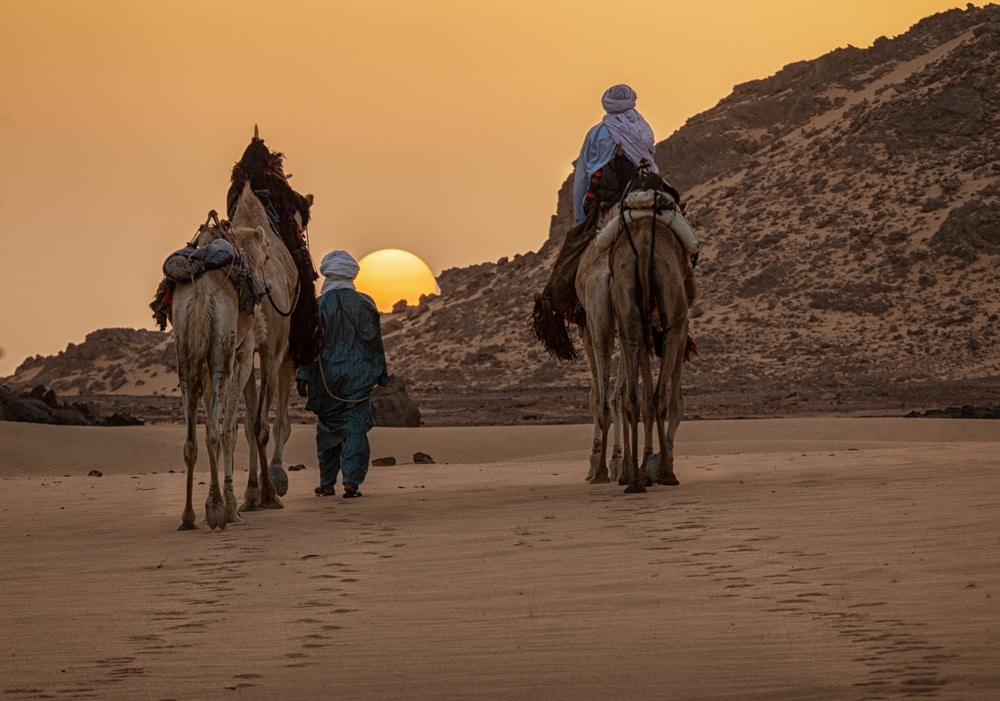 Tuaregs crossing the Algerian desert – Algeria | Photo credit: Shutterstock – HEMZA LADJ
Algiers, "the well-kept"
Located on the Mediterranean coast, Algiers is a capital rich with a complex history and a breathtaking cityscape. In addition to being a port capital, Algiers is a cultural city where different religions, eras and architectures meet and live in harmony. All these elements make Algiers a city strewn with treasures, to the delight of our eyes.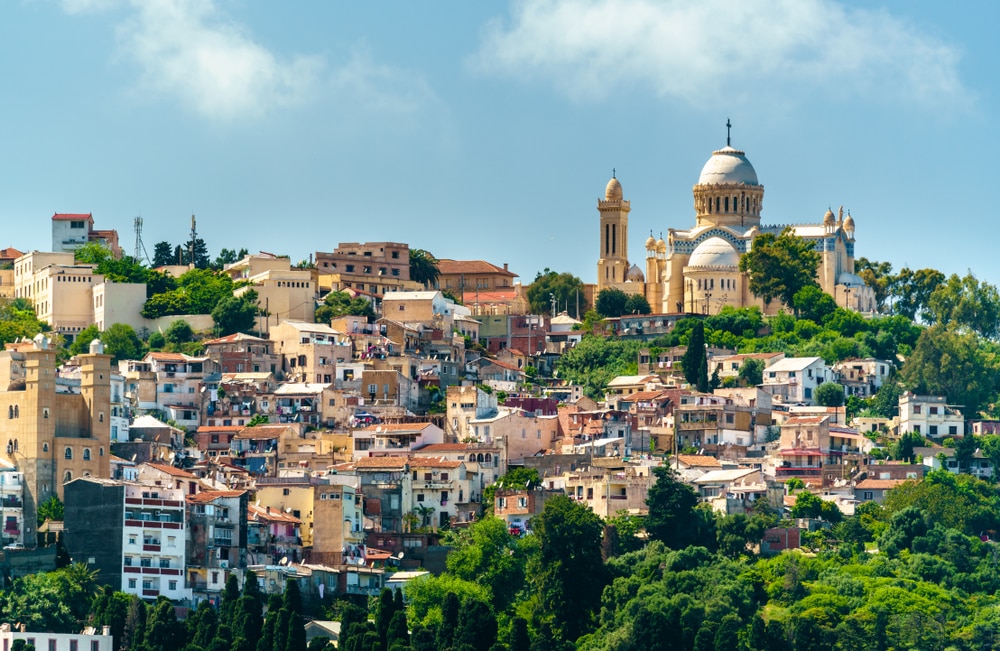 The historical region of Kabylia
Land of mountains, Kabylie is a historical and Berber region located in the North of Algeria and East of Algiers. This beautiful region takes its name from its people and is at the forefront of movements for the recognition of Amazigh (Berber) identity. Rich in several national parks and a unique biodiversity, Kabylie delivers sumptuous photos.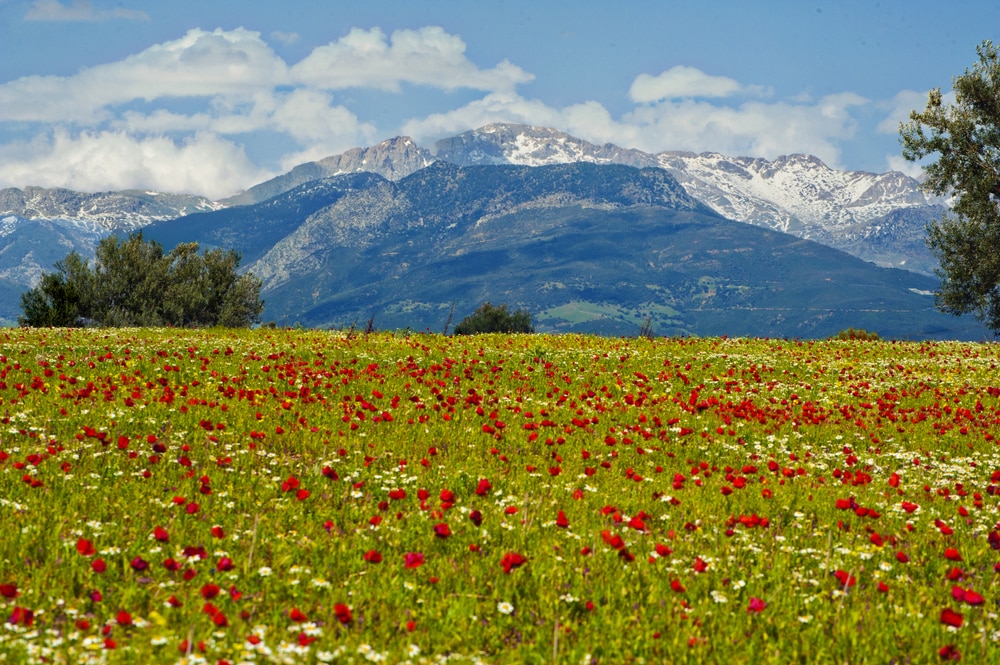 Constantine, the city of bridges
Metropolis of the North-East of Algeria, Constantine is the 3rd most populated city of the country. Taking its nickname from the 7 magnificent bridges that cross the Rhumel River, the city also has a unique urban landscape. Capital of craftsmanship, the secrets of the art of embroidery, boilermaking and pottery are well kept there and reinforce the mysterious image that Constantine offers us.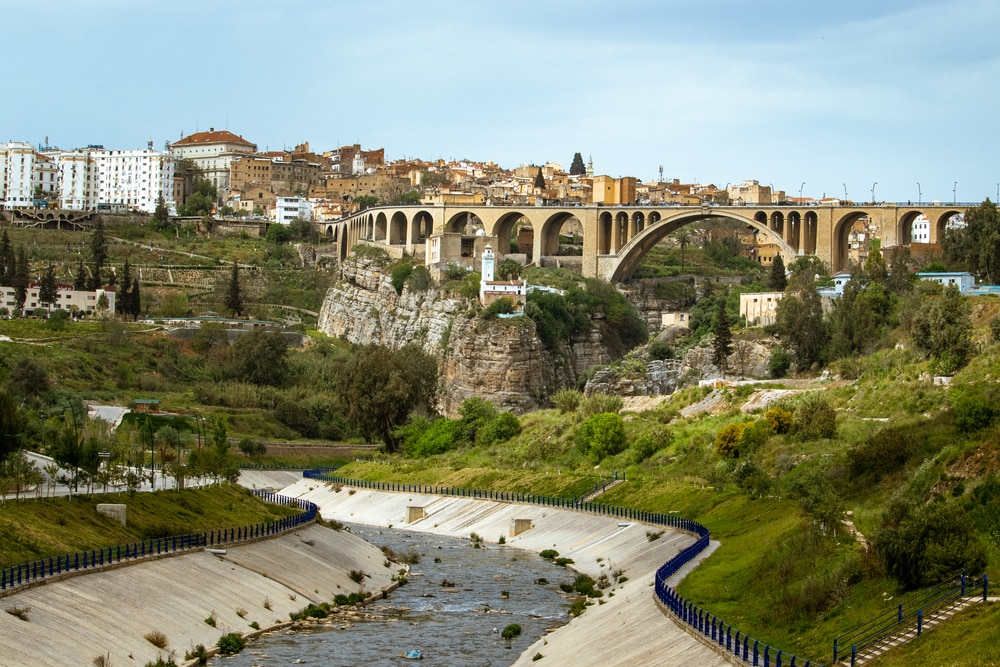 Mishmash of Algerian landscapes
Since it is difficult to reduce this selection according to certain criteria, we offer you a hodgepodge of the most beautiful photos of Algeria. From Belezma National Park, passing through the mountains of the Aurès region and the beaches of Mostaganem, continue to travel discovering these Algerian nuggets…