Nestled in the northern part of Gyeonggi-do province, Pocheon is a mid-sized city just 31km from Seoul. Though it's so close to the bustling capital, Pocheon offers a completely different pace of life. Lush forests, flowing streams, and fresh air make it a relaxing getaway from the crowds and noise of Seoul.
Pocheon has an intriguing history as a center of education and spirituality. During the Joseon dynasty, many scholars came to study at the Hyanggyo Confucian Academy. Buddhist temples blossomed in the forests, providing spiritual retreat. This legacy continues today, as Pocheon is home to 10 universities.
With beautiful nature, historic sites, unique museums, and charming cafes, Pocheon rewards visitors who take the time to wander off the beaten path. This guide will cover the best ways to discover Pocheon for first-time travelers. We'll suggest can't-miss attractions, delicious local foods to try, and even an ideal itinerary for exploring the city. By the end, you'll be ready to plan your own Pocheon adventure!
Getting There
Pocheon is a straight shot north of Seoul via local bus, train, or car. The most common option is to take bus #90000 from Seoul Express Bus Terminal to Pocheon Bus Terminal (45-60 minutes). You can also take the ITX train from Yongsan or Cheongnyangni stations to Pocheon Station (35 minutes). Driving takes 30-60 minutes depending on traffic.
If coming from Incheon International Airport, take the Airport Railroad to Hongik University Station, transfer to subway line 6 to Bonghwasan Station, then transfer to bus #90000. The entire journey takes around 2 hours.
When planning your transportation, keep in mind that Pocheon's attractions are spread out. Having your own vehicle makes it easier to get around, but bus and taxi are also options for getting between sites.
Top Things to Do
Here are some of the top attractions and activities to add to your Pocheon itinerary:
Explore Pocheon Herb Island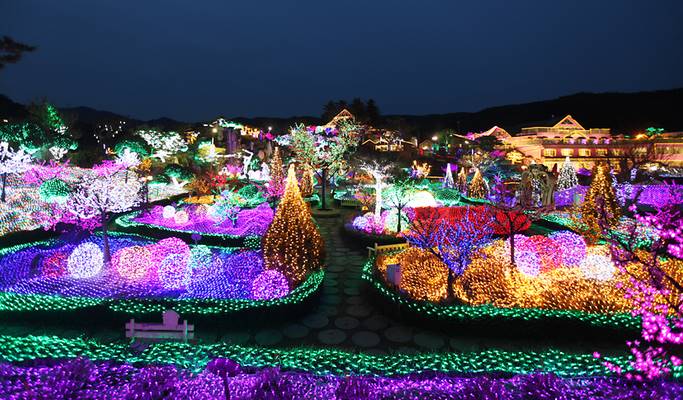 This popular theme park centered around herbs and wellness covers a sprawling 300,000 sq meters. Stroll through fragrant herb gardens, shop for natural health products, and learn about alternative medicines like aromatherapy. Don't miss the European-style garden or the amusement park rides!
Hike in Gwangjin Mountain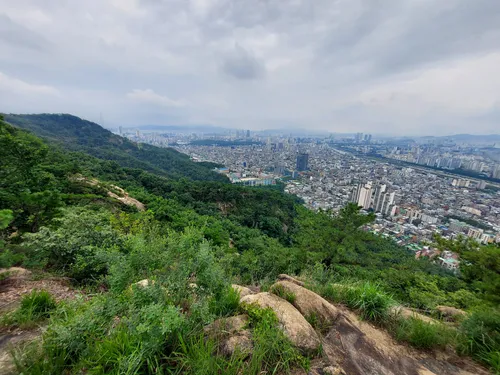 Part of Bukhansan National Park, Gwangjin Mountain offers fantastic hiking trails just 10km north of Pocheon-si. Walk through pine forests and bamboo groves to reach peaks like Birobong and Mangwibong. For a challenge, tackle the 11km trail to the top of Gwangjin Mountain (altitude 873m).
Step Back in Time at Pocheon Hyanggyo
Built in 1470, this historic Confucian academy is one of the oldest and largest hyanggyo in Korea. Stroll through the peaceful complex with its Daeseongjeon study hall, old dormitories, and gorgeous pond garden. The museum has interesting exhibits about education during the Joseon era.
Browse the Cultural Treasures at Arirang Folk Museum
Located inside Jeongnimsa Temple, this museum has over 6000 artifacts related to Korean folk culture and art. Peruse the collection of traditional clothing, furniture, toys and games, musical instruments, and paintings. Don't miss the scenic temple grounds and lotus ponds too.
Be One with Nature at Tap-dong Reservoir
Carved from bedrock in 1973, this reservoir 30km north of Pocheon-si provides drinking water for local residents. Surrounded by forested mountains, it's a peaceful nature spot. Go boating, ride bikes along the lakeside, or snap photos of misty mornings reflected on the calm water.
Tour Pocheon Art Valley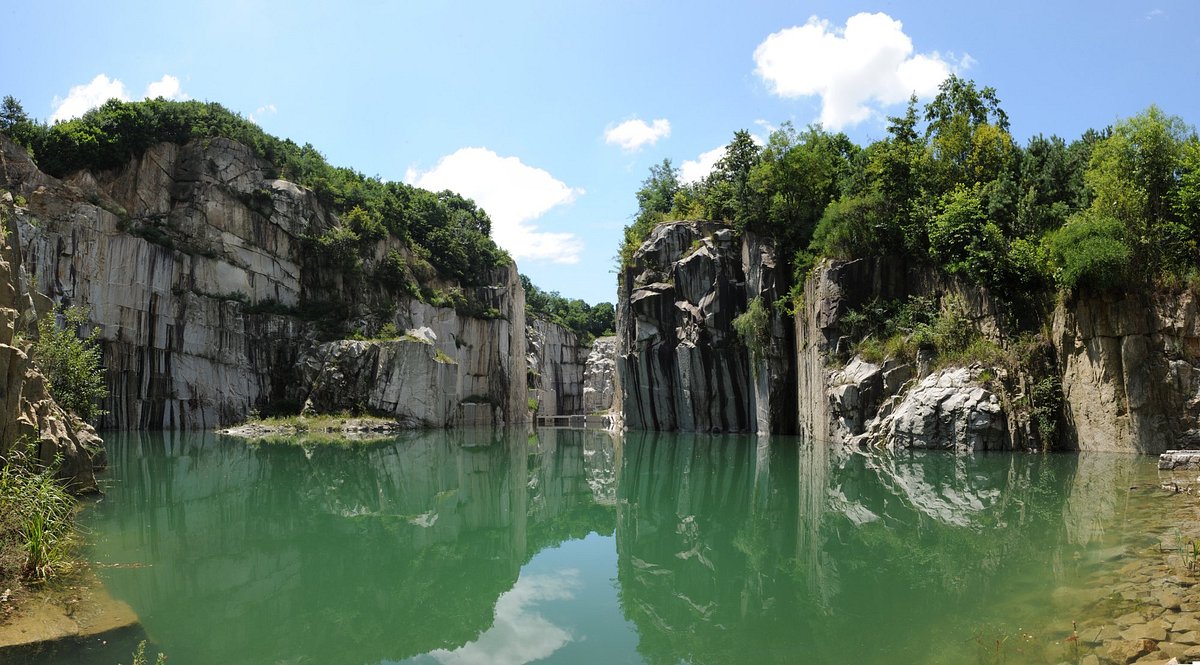 This unique village showcases work by Korean artists, including sculptures, paintings, pottery, and glasswork. Stroll past the outdoor art displays, then visit the museums and craft shops. Don't miss the quirky Trick Art Museum with fun illusion paintings. The valley comes alive during festivals and events.
Discover the Sogeumgang River
Meaning "small Geumgang", this branch of the Bukhangang River offers scenic views thanks to its granite cliffs and clean waters. Go for a kayak ride, relax on a riverside cafe terrace, or take photos of Banwol Bridge. In fall, the riverside is ablaze with brilliant foliage.
Go Whitewater Rafting or Paragliding
Pocheon's mountainous topography lends itself to exciting outdoor adventures! Test your courage on a whitewater rafting trip down the Bukhangang River's class 3-4 rapids. Paraglide from Dobong Mountain and enjoy aerial views over Pocheon. Outdoor outfitters around the city offer tours.
Learn About the Korean War at Devotion Park
This memorial park 8km south of Pocheon commemorates those lost during the Korean War. The exhibition hall recounts the war's history through photographs and artifacts. Outside is warfare equipment including tanks and airplanes, as well as monuments like the iconic Statue of Brothers.
Where to Eat and Drink
Pocheon has tasty dining options beyond the usual Korean classics like galbi and bibimbap. Here are some local specialties and unique restaurants to try:
Makgeolli at a Jumak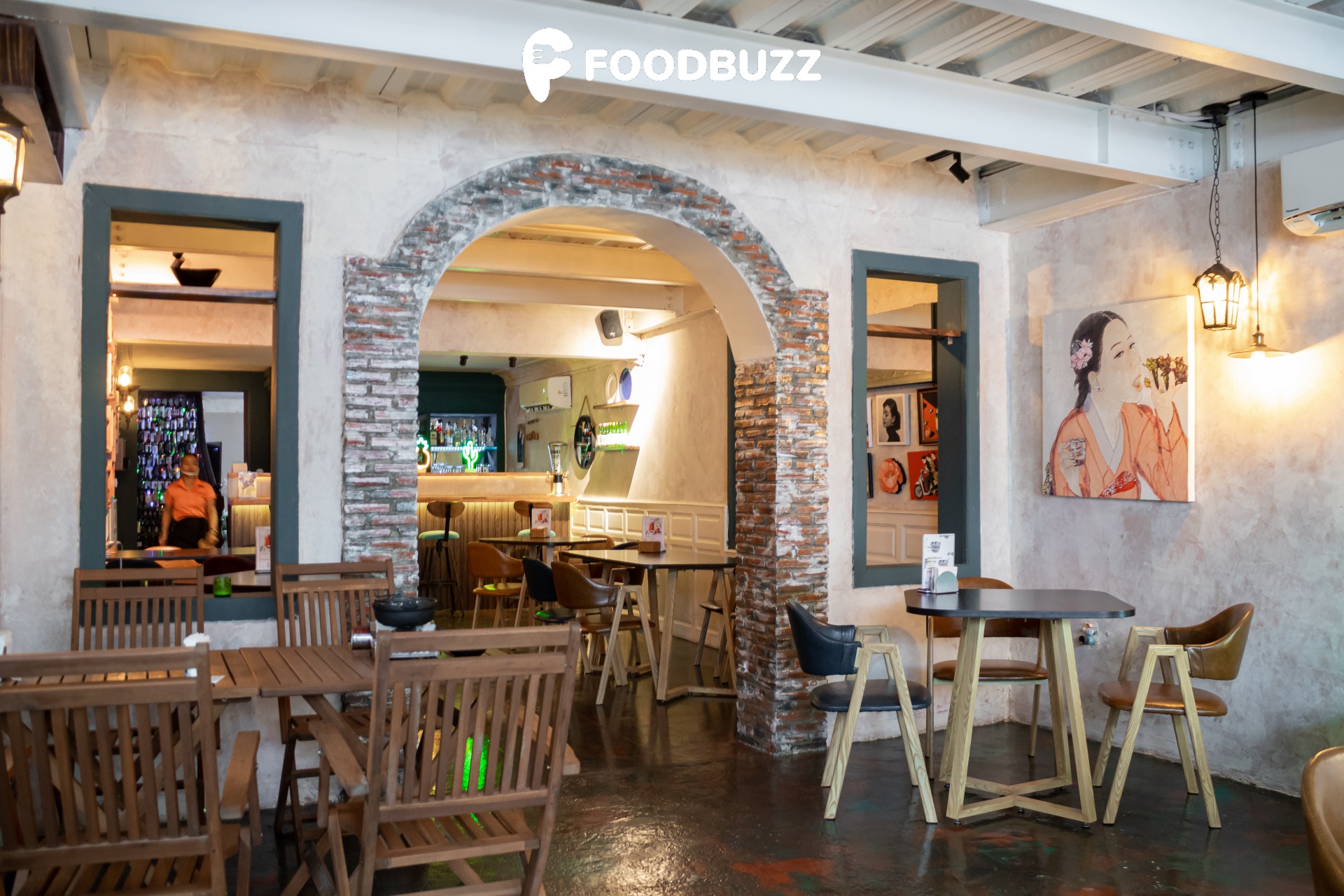 These traditional taverns are the place to sample makgeolli, Korea's milky rice wine. Good options are Haesool Jumak with 80+ makgeolli varieties and Sanghol Jumak in a hanok house. Order makgeolli paired with pajeon (green onion pancake) or spicy stir-fried octopus.
Sujebi at Chilsung Jjip

This restaurant specializes in sujebi, a dough flake soup with vegetables often made with leftover naengmyeon broth. Their signature version comes brimming with mushrooms, zucchini, and carrot. It's perfect on a cold day.
Jeong's Sesame Leaf Wraps

For a quick snack, join the locals at this street stall for ssam – meat, rice, veggies, and sauce wrapped in sesame leaves. Try the spicy pork or tofu rice wraps. It's behind the bus terminal. Cash only.
Acorn Jelly at Imok Jung

This historic restaurant has served acorn jelly for 200 years. The rich porridge made from acorns is topped with nuts, seeds, and dried fruit. They also offer pyogo mushroom porridge and noodle dishes.
Bingsu Dessert at Yard Cafe Dal

Bingsu (shaved ice) is a Korean summer staple. This cute cafe does inventive bingsu topped with red bean, matcha powder, sweet pumpkin cubes, chocolate truffles, and more. The outdoor seating amid flowers is ideal on a warm day.
Where to Stay
Pocheon has accommodation options ranging from motels to luxury hotels:
Hotel New Pocheon – Reasonably priced hotel connected to the bus terminal
Benikea Pocheon Hotel – Stylish rooms on Art Valley grounds, near restaurants
IMK Heritage Pocheon – Modern hanok hotel with on-site spa and dining
Podotel Pocheon – Capsule hotel with small rooms at low prices
Pocheon Sogeumgang Hotel – Resort along the river offering room with a view
For a unique stay, consider glamping at Pocheon Lakeside Zipglamp, Pododam Glamping, or Hilltop Glamping Valley. You'll sleep in fully equipped tipis, cabins, and dome tents surrounded by nature.
Ideal Itinerary for 2 Days in Pocheon
Here is a suggested 2-day itinerary to maximize your time discovering Pocheon's top attractions:
Day 1
Morning:
Take the bus from Seoul and arrive in Pocheon. Check into your hotel then take a taxi to Pocheon Hyanggyo
Explore the historical Confucian academy and museum
Afternoon:
Have lunch at Chilsung Jjip to try the local specialty sujebi soup
Head to Art Valley Pocheon and spend a few hours browsing the public artworks, museums, galleries, and craft shops
Evening:
Watch the sunset over the mountains at Sogeumgang River, then walk across Banwol Bridge
Have dinner at Meister Bier brewpub, sampling their craft beer and pub food
Day 2
Morning:
Hike around Gwangjin Mountain, summiting Mangwibong or Birobong peak
Eat a quick snack of ssam leaf wraps from Jeong's street stall
Afternoon:
Visit Arirang Folk Museum at Jeongnimsa Temple to see the artifacts and relax by the lotus pond
Drive or taxi north to Tap-dong Reservoir for nature strolls and photo-taking
Evening:
Stay at a jjimjilbang (Korean spa) and soak in the hot tubs and saunas
For dinner, go to Haesool Jumak for makgeolli paired with pajeon pancakes
This offers a taste of nature, history, art, and local flavors in Pocheon. With more time, you could also visit Herb Island, Devotion Park, try whitewater rafting, or go glamping. Pocheon has something for everyone just a short trip from Seoul.
References:
VisitKorea. (n.d.). Pocheon. Korea Tourism Organization. https://english.visitkorea.or.kr/enu/ATR/SI_EN_3_1_1_1.jsp?cid=264350
Cho, E. (2020, September 21). Discover Korea's charms: Pocheon, architecture in the forests. Korea.net. https://www.korea.net/TalkTalkKorea/english/community/community/CMN_VGG_PO_2095
Yim, D. (2015, April 13). Pocheon: Tranquil city with a calming ambience. The Korea Herald. http://www.koreaherald.com/view.php?ud=20150413001021
Schwarz, J. (2022, April 25). 10 best things to do in Pocheon, Gyeonggi-do. Trip101. https://trip101.com/article/best-things-to-do-in-pocheon
Yun, S.O. (2015, July 14). Night makgeolli tour of Pocheon. Korea Tourism Organization. https://english.visitkorea.or.kr/enu/TRP/TP_ENG_5_2.jsp?cid=1892961
Kojects. (2015, February 16). Pocheon makgeolli jumak. https://kojects.com/2015/02/16/pocheon-makgeolli-jumak/