Costa Rica is often hailed as the ultimate nature destination, and it's not just a baseless claim. If you are a nature enthusiast who loves exploring forests, volcanoes, mountains, and sea, then Costa Rica is the perfect destination for you. However, if you're looking for historic landmarks and ancient architecture, you may not find what you're looking for. As they say, you can't have it all.
This little piece of paradise is located in the southern part of Central America, bordering Panama to the west and Nicaragua to the north. Despite its relatively small size, Costa Rica boasts an incredible diversity of plant and animal species. The country has two coastlines, one overlooking the picturesque Caribbean Sea and the other stretching towards the mighty Pacific Ocean. Finally, nestled amidst valleys, mountains, and volcanoes, Costa Rica is a hub of adrenaline-pumping activities that will thrill adventure seekers.
In addition to its stunning natural wonders, Costa Rica is also admired for its progressive principles. It is a peaceful country that prioritizes animal welfare and environmental protection. Thanks to its sustainable development efforts, Costa Rica has managed to preserve its natural heritage while still welcoming tourists with open arms. As a traveler, there is nothing more gratifying than visiting a country that shares your values.
So pack your bags and get ready to experience the wonderland that is Costa Rica!
1. Manuel Antonio National Park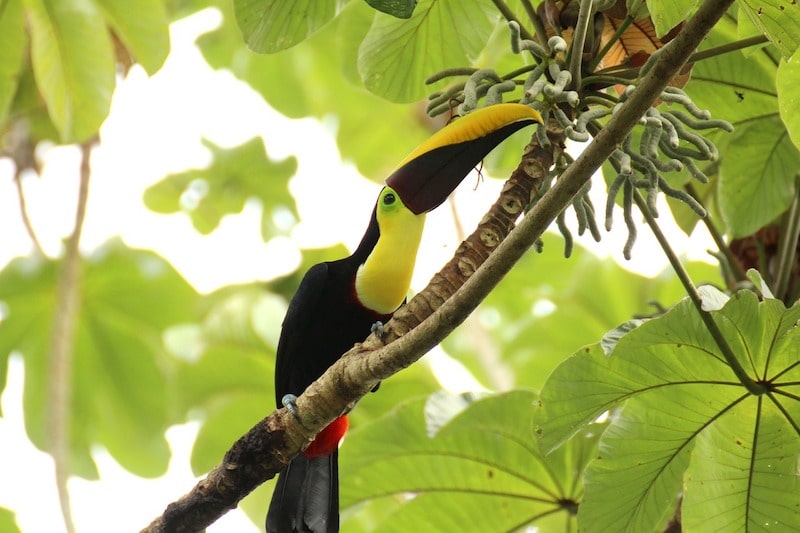 Situated on the Pacific Ocean's shore, the Manuel Antonio National Park is an extraordinary combination of stunning beaches enveloped by dense vegetation where visitors can take a dip in the warm and placid water, as well as forested paths where various animals such as howler monkeys, sloths, iguanas, and parrots can be spotted. However, visitors should be cautious of raccoons as they might take away their belongings, whether they are edible or not.
2. The Irazu Volcano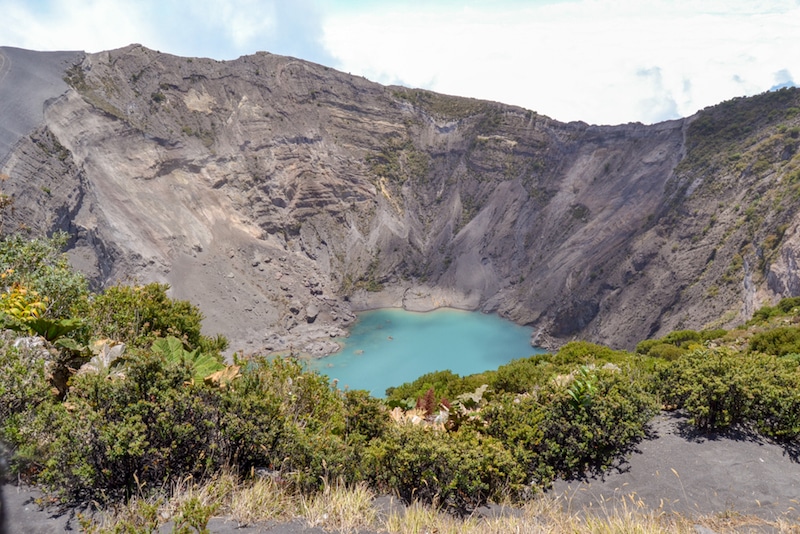 Looking for activities to do in Costa Rica? Explore its diverse collection of volcanoes! Costa Rica is a volcanic country, and it boasts several unique specimens, each with their distinct features and attractions. The Irazú Volcano, rising at 3,432 meters, is renowned for its lunar-like surroundings and breathtaking lagoons with blue-green hues that fill its craters. It's recommended to visit the volcano in the morning for the best experience.
3. Monteverde Cloud Forest Biological Reserve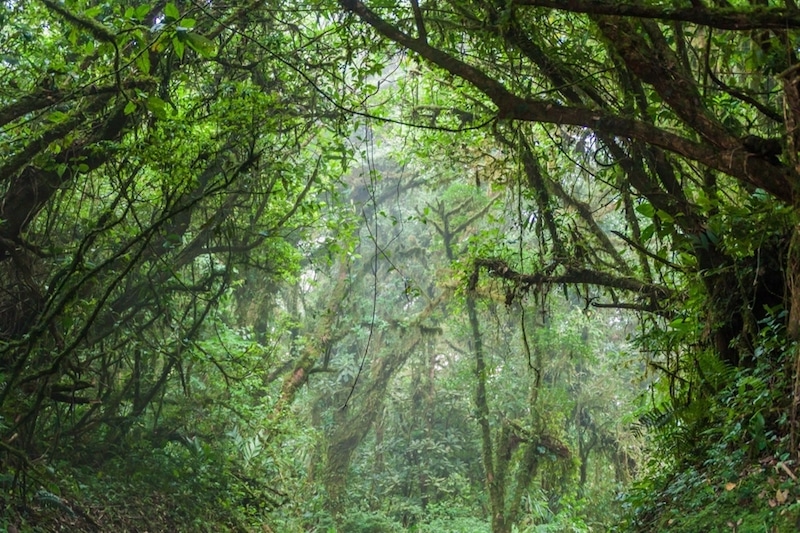 The Monteverde Cloud Forest Reserve offers a truly unique experience as it is a high-altitude forest enveloped in thick and constant mist, creating an unusual yet captivating atmosphere for visitors. With a variety of activities such as suspension bridges and zip lines, adventure seekers will surely enjoy their time here. Plus, there's a chance to spot the beautiful Quetzal bird, adding to the excitement of your visit.
4. Mount Chirripo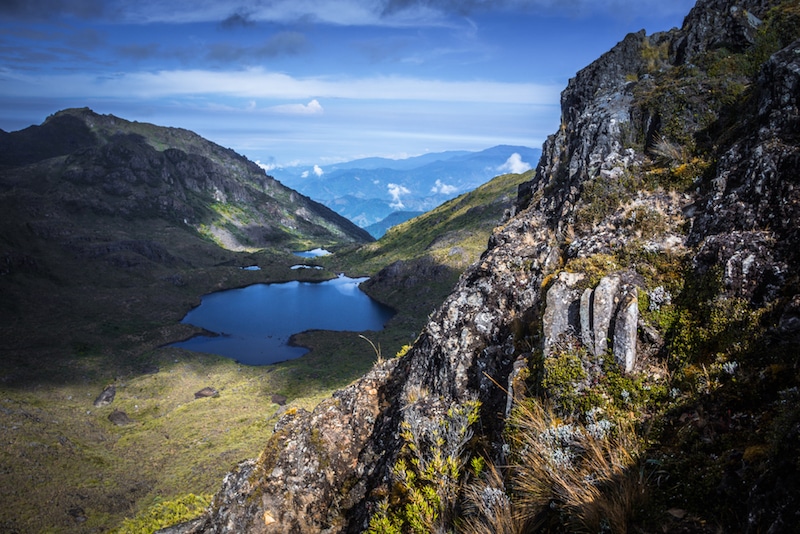 If you enjoy mountaineering, you can take a two-day hike to reach the summit of Cerro Chiripo, the highest peak in Central America, standing at 3,820 meters. The ascent can be challenging, especially at the beginning, but after 8 hours of hiking, you will spend a night in a refuge and then descend the next day. The view from the top is simply stunning and worth the effort.
5. Turtle National Park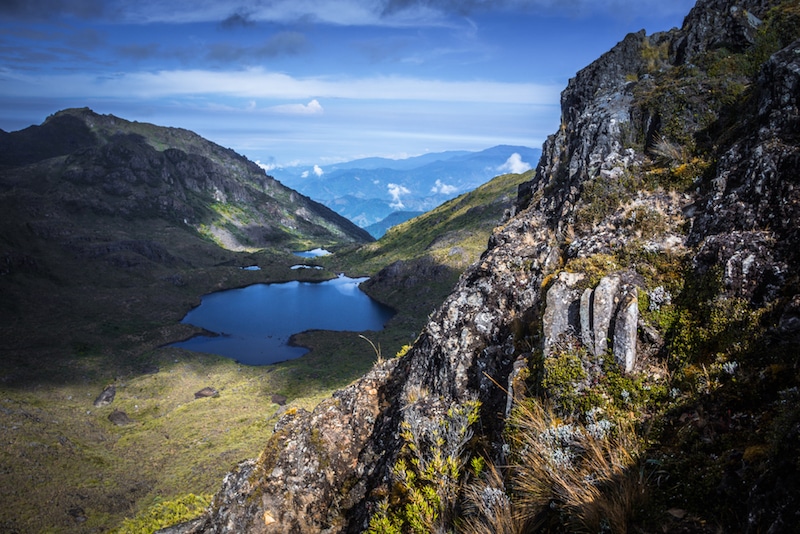 If you're looking for a unique and exclusive experience, make your way to Tortuguero National Park, situated in the northeast of Costa Rica. To reach the park, you can take a flight or a bus from Limon, followed by a boat ride. One of the major draws of the park is the opportunity to witness turtles laying eggs on the beach during sunset, which is only possible in July and August. However, even if you're visiting outside of this period, there are plenty of other creatures to admire in the park, such as sloths, caimans, howler monkeys, and parrots.
6. The beaches of the Guanacaste Peninsula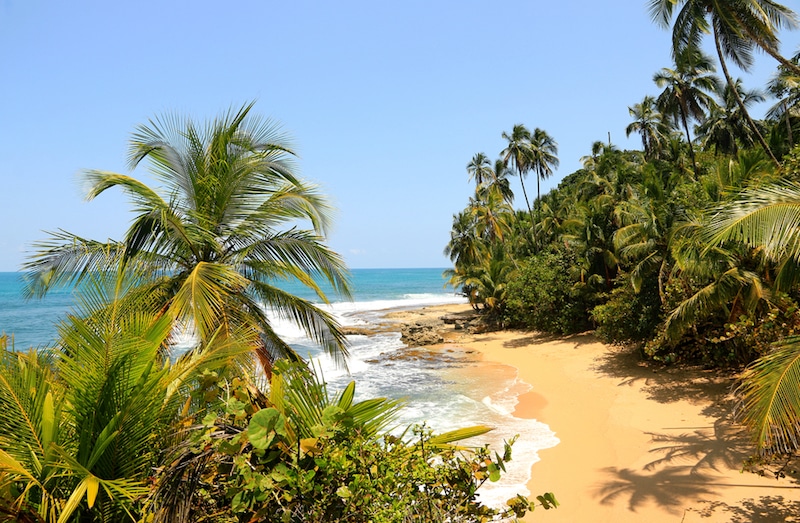 A trip to Costa Rica means exploring its wildlife, marveling at its lush vegetation, and conquering its volcanoes. But it's also a chance to unwind in idyllic surroundings, particularly on one of the Pacific beaches, notably on the Guanacaste peninsula.
From Playa Hermosa to Playa Samara or Playa Santa Theresa, you'll have plenty of options for lounging! For a more secluded experience, Playa Penca is a great choice, while Playa del Coco offers a livelier atmosphere.
7. Rincón de la Vieja National Park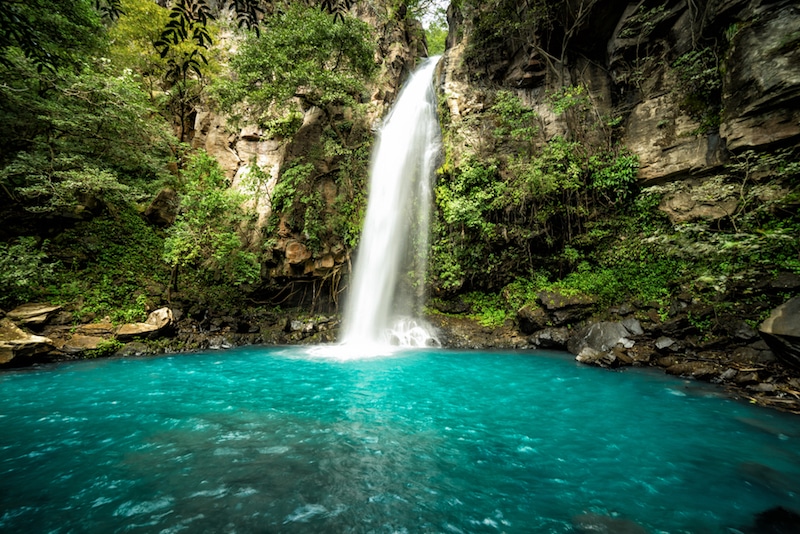 Rincón de la Vieja National Park is a protected area located in the Guanacaste province of Costa Rica. It was established in 1973 and covers an area of over 34,000 acres. The park is named after the Rincón de la Vieja volcano, which is one of the main attractions of the area. The volcano is an active one and has several craters, hot springs, and fumaroles.
Besides the volcano, the park is home to a diverse range of flora and fauna, including monkeys, coatis, jaguars, pumas, and many species of birds. Visitors can explore the park through various hiking trails, which lead to waterfalls, hot springs, and scenic viewpoints. The Las Pailas trail is one of the most popular ones, as it takes visitors through a volcanic area with mud pools, fumaroles, and steam vents.
Other activities available in the park include zip-lining, horseback riding, and canopy tours. Camping is also allowed in designated areas within the park. Rincón de la Vieja National Park is a must-visit destination for nature lovers and adventure seekers visiting Costa Rica.
8. Poas Volcano National Park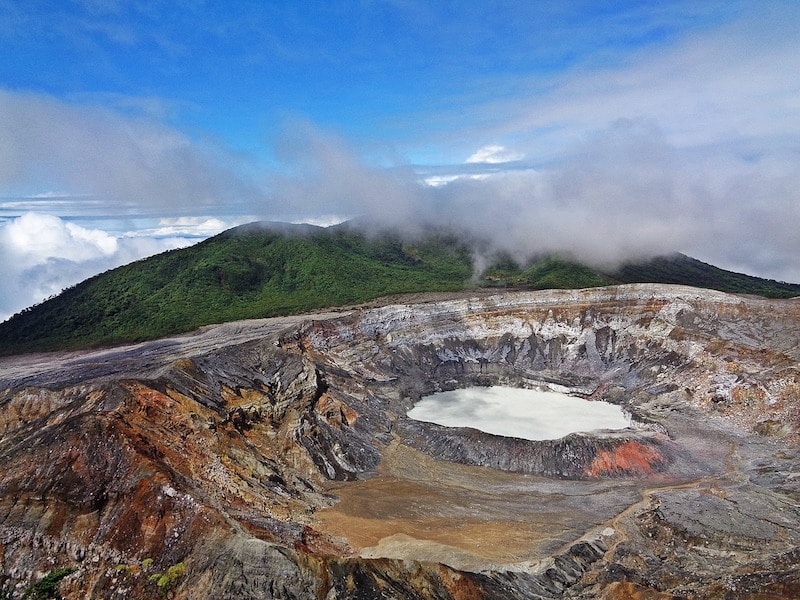 Poas Volcano National Park is located in the province of Alajuela, in the central region of Costa Rica. It is home to one of the country's most active volcanoes, Poas Volcano, which rises to 2,708 meters above sea level and has erupted several times in recent years.
The park's main attraction is the crater of Poas Volcano, which measures about 1.5 kilometers in diameter and is filled with a turquoise-colored lake. Visitors can hike to the edge of the crater and observe the volcanic activity from a safe distance. The park also features several trails that lead through cloud forests and offer stunning views of the surrounding landscape.
In addition to its natural wonders, Poas Volcano National Park is also home to a variety of wildlife, including several species of birds, mammals, and reptiles. The park is easily accessible by car or public transportation and is a popular day trip destination from San Jose and other nearby cities.
9. Nosara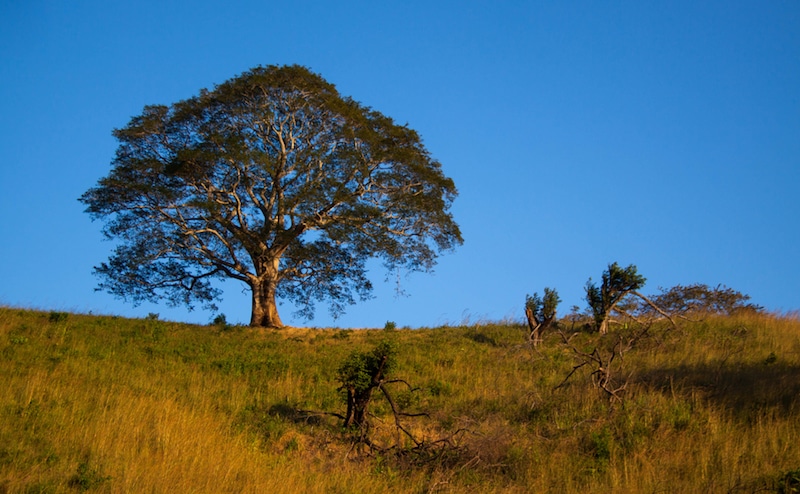 The region of Nosara, situated on the Guanacaste peninsula, offers a perfect blend of sea and jungle. Whether you're an avid surfer, a kayaking enthusiast, or just looking to relax, there's something for everyone in Nosara. From exploring the local animal refuges to taking a scenic hike, the area is sure to please any type of traveler.
10. The Turrialba volcano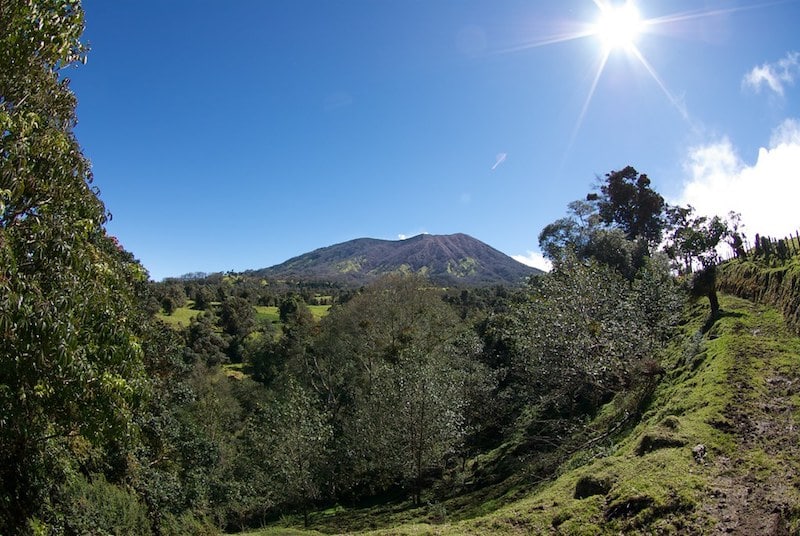 The Turrialba volcano is an active volcano located in central Costa Rica, in the province of Cartago. It is the second tallest volcano in the country, with an elevation of 3,340 meters. The volcano has had several recent eruptions, with the most significant one occurring in 2016, which caused the surrounding area to be temporarily evacuated. Despite the potential danger, the Turrialba volcano and its surroundings offer a unique and stunning landscape for adventurous travelers to explore.
11. Montezuma Village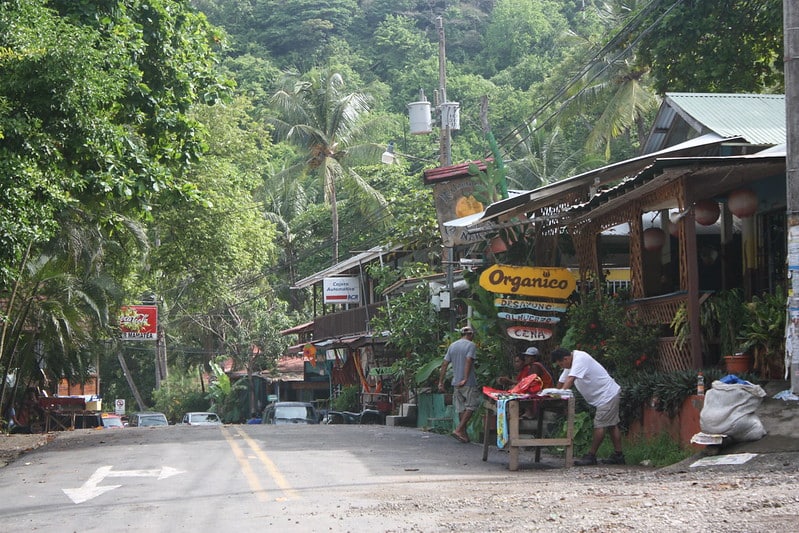 Conclusion
Each of these destinations has its unique charm and offers visitors the opportunity to discover Costa Rica's biodiversity, stunning landscapes, and outdoor activities. Whether you are a nature lover, adventure seeker, or simply looking for a relaxing beach vacation, Costa Rica has something for everyone.