Come and visit Tunisia and discover wonderful landscapes between the desert and the Mediterranean Sea. Here are the 15 most beautiful places to visit in Tunisia.
Summary
1.Dougga
2. Ksar-Ghilane
Good to know
3. The Chott El-Djerid
4. Tozeur
5. Sidney Bou Said
6.Tunis
7. Djerba
Good to know
8. Korba Lagoon
9. Matters
10. Carthage
11. Hammamet
12. Medina of Sousse
13. El Jem Amphitheater
14. Ichkeul National Park
15. Ribat of Monastir
Nestled between Algeria and Libya, Tunisia dazzles North Africa with its beauty and immense culture. From the desert to the expanses of sparkling water, passing through its exceptional sites, discover this small state of the Maghreb in its sumptuous whole. Whether you love history or idleness, you are sure to find what you are looking for in the heart of this multi-faceted treasure!
On the strength of its assets, it has also become a leading tourist destination since the 1960s.
So do not hesitate any longer, and dive into the heart of this magnificent country where customs and tradition mingle with unparalleled scenery!
Do you want to visit Tunisia? Here is the top of the 16 most beautiful places to discover.
1.Dougga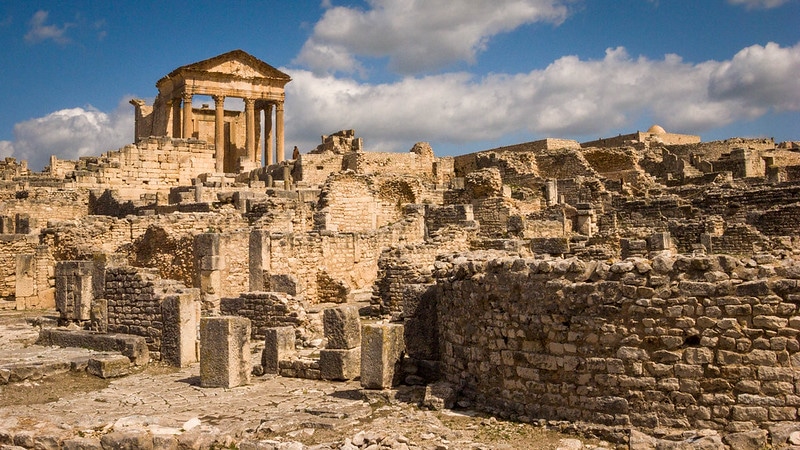 Dougga est un merveilleux site archéologique. Vous serez émerveillés par la richesse de ce lieu. Situé à environ 100 kilomètres de Tunis, Dougga est aujourd'hui classé au patrimoine mondial de l'UNESCO. S'étendant sur 25 hectares, Dougga est parmi les sites les mieux conservés au monde, et surtout, du Maghreb. Bien plus qu'un simple temple, il s'agit ici de toute une ancienne colonie romaine composée principalement d'un théâtre, de thermes, d'un mausolée ou encore d'un capitole. Si vous venez visiter la Tunisie, c'est une étape à ne pas manquer !
2. Ksar-Ghilane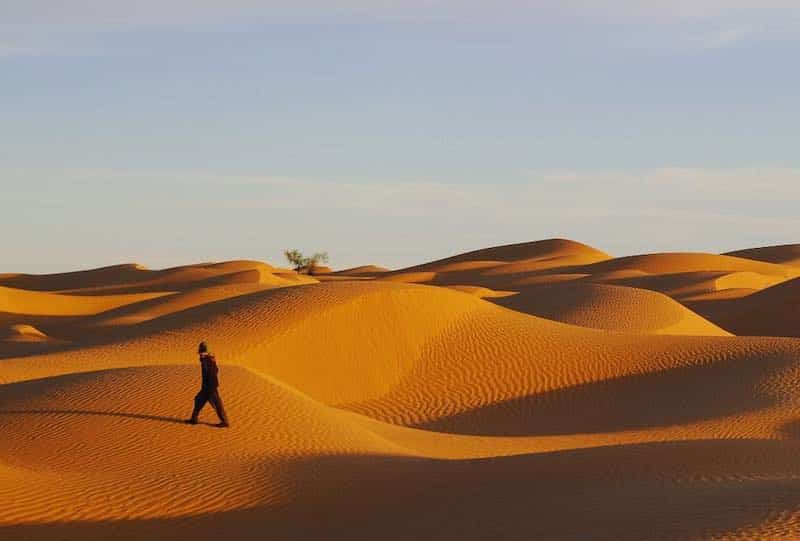 If you are looking for beautiful landscapes, head towards the city of Tataouine . There you will find the magnificent Ksar-Ghilane oasis . At the edge of the Sahara desert, admire its pools of limpid green water that calls for swimming. Its very warm waters (more than 30°C) will make you feel like in an open-air bath.
Good to know
Wild camping is allowed south of the oasis. Why not sleep one night under the stars?
3. The Chott El-Djerid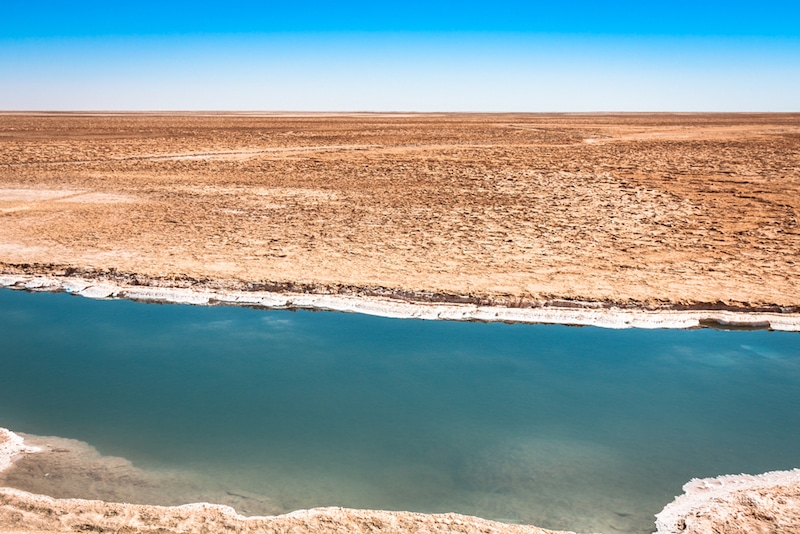 Let's stay in the magnificent landscapes by leaving for Chott el-Djérid , in the direction of Tozeur. A huge salt lake with an area of ​​about 7000 km2. Nicknamed the "Lake of mirages", it will surprise you when it is flooded with light. Evaporation, caused by the heat of the sun, creates a haze that gives you misleading images. Rocks and imaginary caravans are said to appear on the horizon.
A little extra: go there at the end of the day to watch the sunset. Guaranteed magic…
4. Tozeur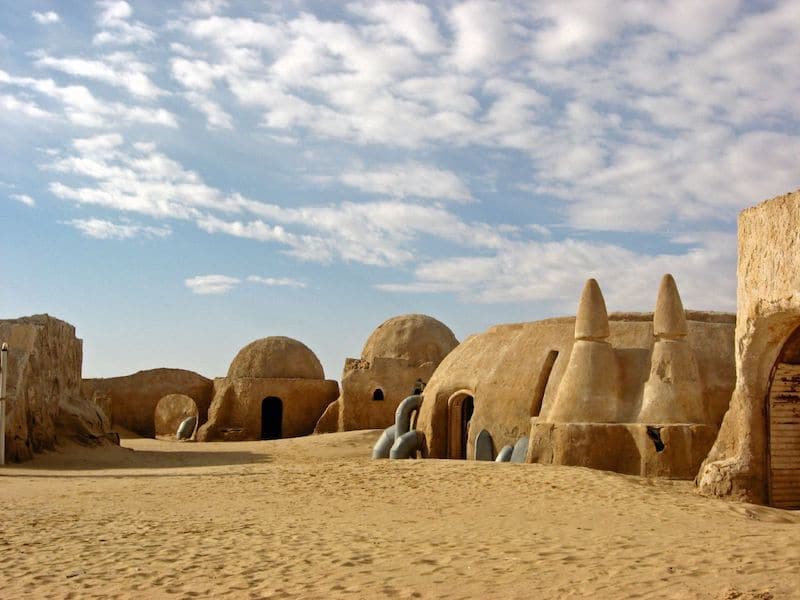 Do you like the world of oases? So you can't miss Tozeur if you come to visit Tunisia! It is the most beautiful and largest of the oases.
Discover its sumptuous waterfall as well as its palm grove sheltering more than 400,000 palm trees. In Tozeur, you can also stroll through narrow streets lined with typical houses. Discover the district of Ouled-el-Halef, the gardens of Paradise or the belvedere. Visit the Tozeur zoo where you will meet different kinds of desert animals.
5. Sidney Bou Said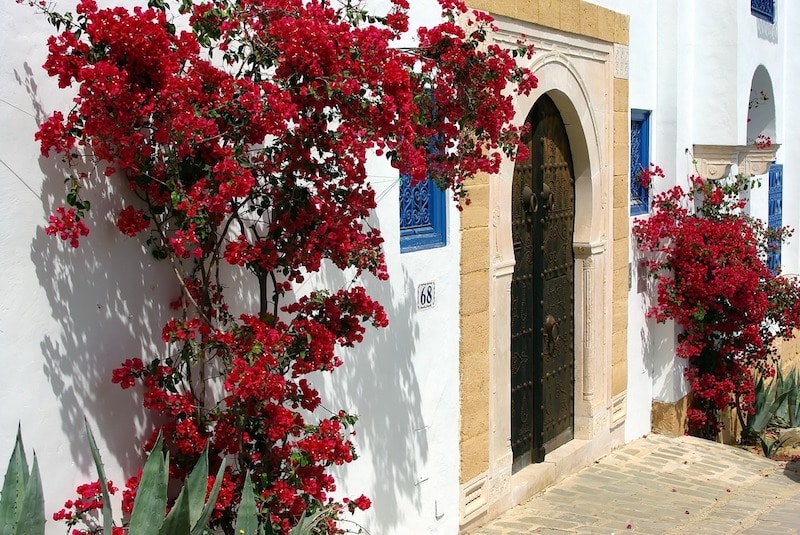 Here is a place to discover absolutely if you want to visit Tunisia. Located about twenty kilometers northeast of Tunis, Sidi Bou Saïd is a very typical village with white and blue houses. Dominating Carthage from the top of its cliff, it is the most visited village in the country.
Spend time in its pretty alleys and contemplate the many decorations available to you. You will appreciate this charming Mediterranean atmosphere. Visit the museums as well as the Dar Nejma Ezzahra palace . And to end your day in style, a delicious mint tea in one of the cafes with a sea view.
6.Tunis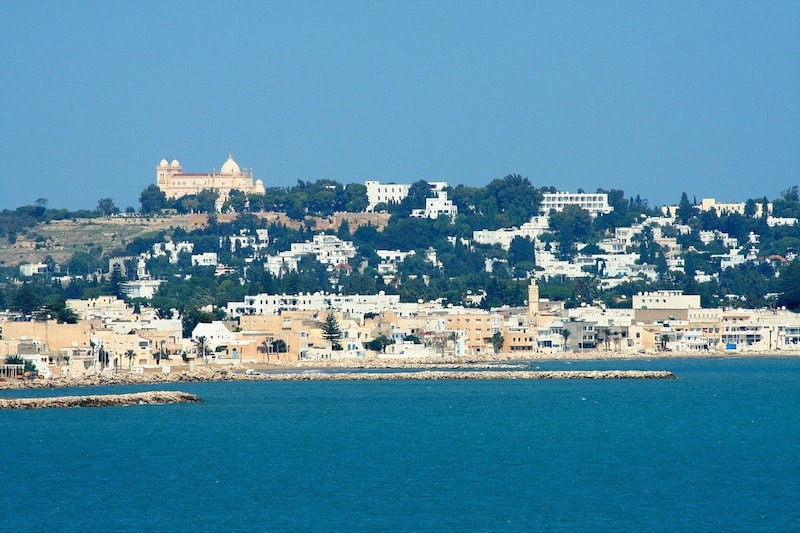 On the city side, Tunis is an essential place when you want to visit Tunisia! Administrative capital of the state, Tunis mixes both modernity and ancient culture. Visit the Bardo Museum , the largest museum in Tunisia which will take you into the country's history. This is also the time to go to the souks where you will discover many colorful stalls and the sweet scent of spices.
Tunis is also perfect for partygoers. Bars, pubs and discotheques… The night is yours!
7. Djerba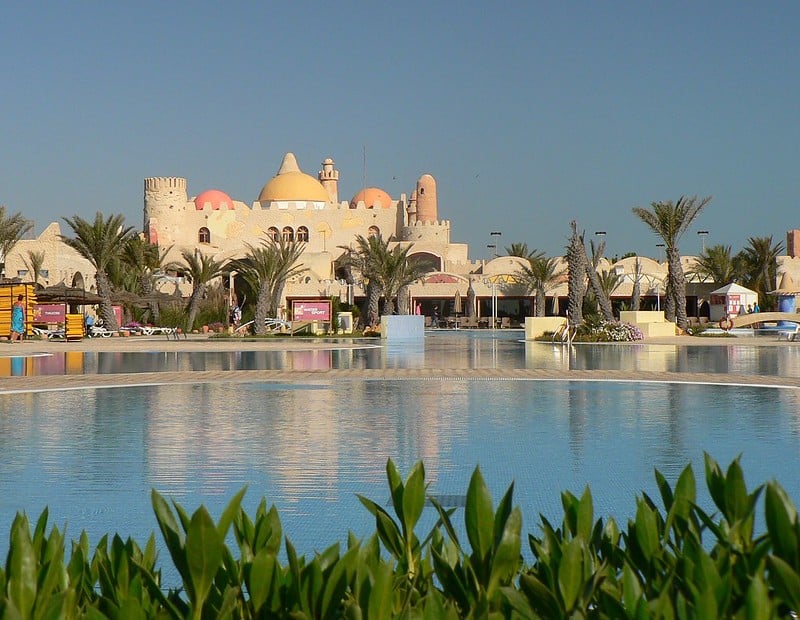 This island nicknamed "Djerba the sweet" is located off the Tunisian coast. Its area is 514 square kilometers. Are you coming to visit Tunisia? So don't miss Djerba and its large white sand beaches! Its typical whitewashed houses will offer you a total change of scenery. It has a large number of hotels and various activities. Several excursions can be proposed to you. Houmt Souk will reveal its markets to you.
8. Lagune de Korba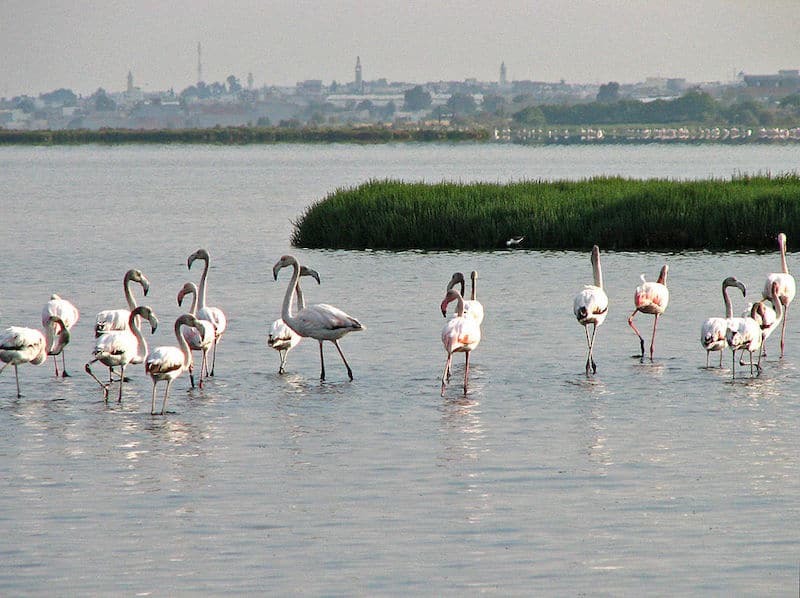 lagoon The Korba is, again, a magnificent place not to be missed if you wish to visit Tunisia. Located in the northeast of the country, it extends all along the eastern coast of the Cap-Bon peninsula. Ideal for nature lovers, you can observe pink flamingos and ducks in peace. Tunisians are used to taking great care of this privileged space by regularly organizing cleaning operations. The fauna and flora are very precious there.
9. Matmata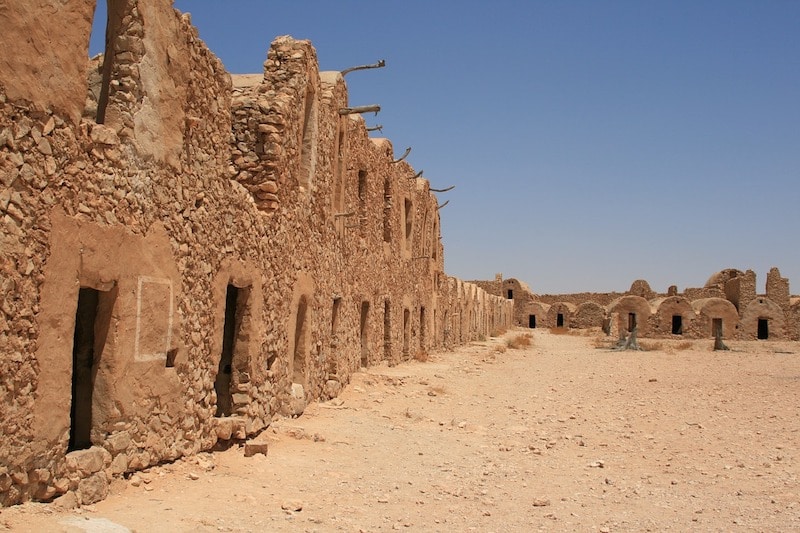 Berber village in southern Tunisia, Matmata will surprise you with its troglodyte houses. Indeed, these unusual dwellings are dug into the rock, on the hillside, an unusual architecture. A small village of barely 2,000 inhabitants, Matmata will surprise you with its originality: some of these houses are still inhabited.
A little anecdote: fan of Star Wars? So, you have surely already seen these houses! Since a scene from the saga was filmed there!
10. Carthage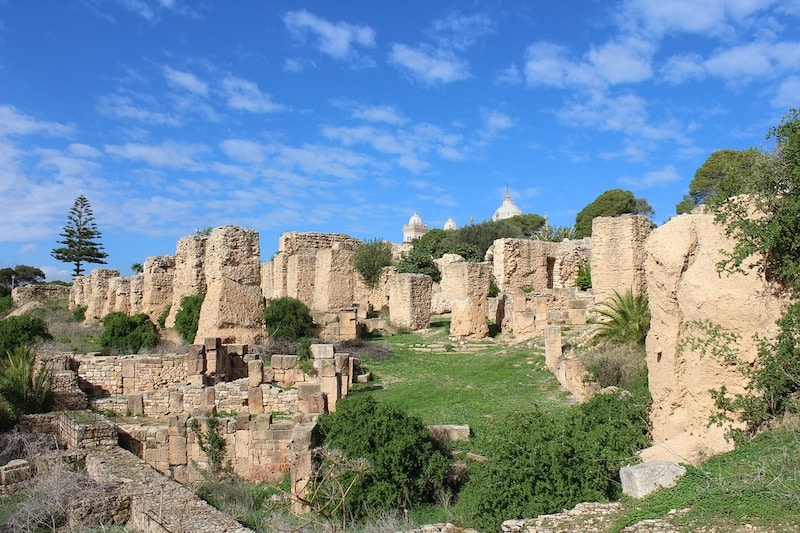 Formerly a very important commercial city, Carthage is now listed as a UNESCO World Heritage Site. It was built on a hill overlooking the Gulf of Tunis.
A true archaeological site, it contains treasures of history spanning more than 2000 years. A large number of monuments are to be visited, starting from the hill of Byrsa , where you will find the museum in which many archaeological objects are exhibited. Further on, facing the sea, you can visit the Antonine baths . Extend your visit by the military port as well as the commercial port. In July and August, come visit Tunisia and enjoy the Carthage Music Festival !
11. Hammamet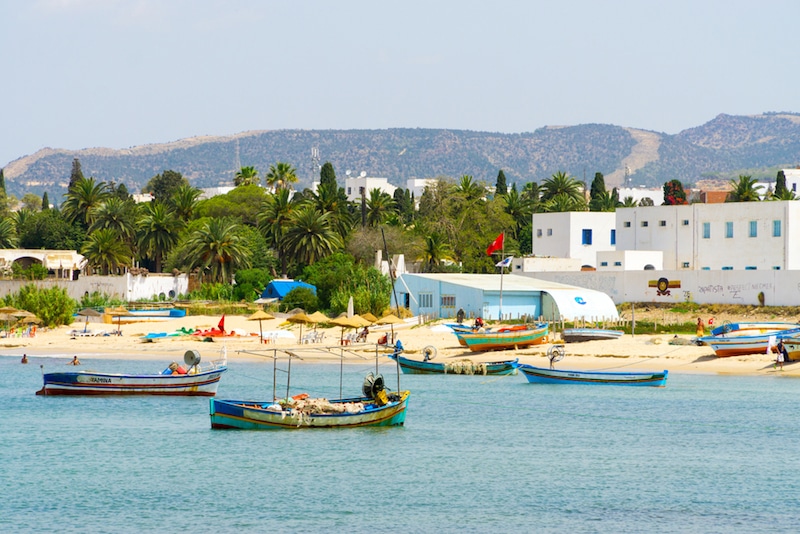 Speaking of music festivals, Hammamet is also well placed on the podium! In summer, come and have fun with music and theatre, there's something for everyone. But, the city will offer you much more. Its charm is undeniable…
Its superb beaches qualify it as the "Tunisian Saint-Tropez". If you come to visit Tunisia, Hammamet is a must. Even if not far from the desert, it benefits from a green setting, rich in orchards of orange and lemon trees. The medina will offer you a completely different facet of the city with its 1500 year old walls. Pretty markets overflowing with pottery will also be there.
12. Medina of Sousse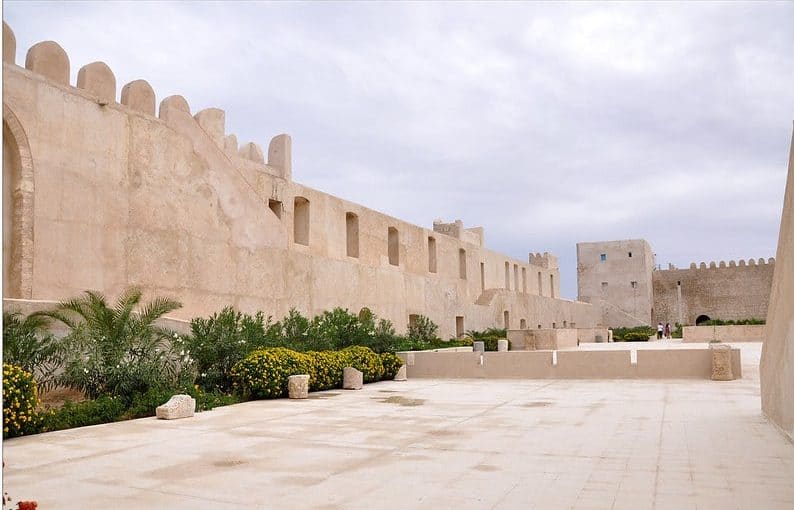 The medina of Sousse is the historic heart and has been listed as a UNESCO World Heritage Site since December 9, 1988. Sousse is a typical example of the cities found in the first centuries of Islam in the Maghreb. Come and visit Tunisia and stroll through the small streets lined with shops.
Do not hesitate to explore, beautiful discoveries are hidden in the smallest corners…
13. El Jem Amphitheater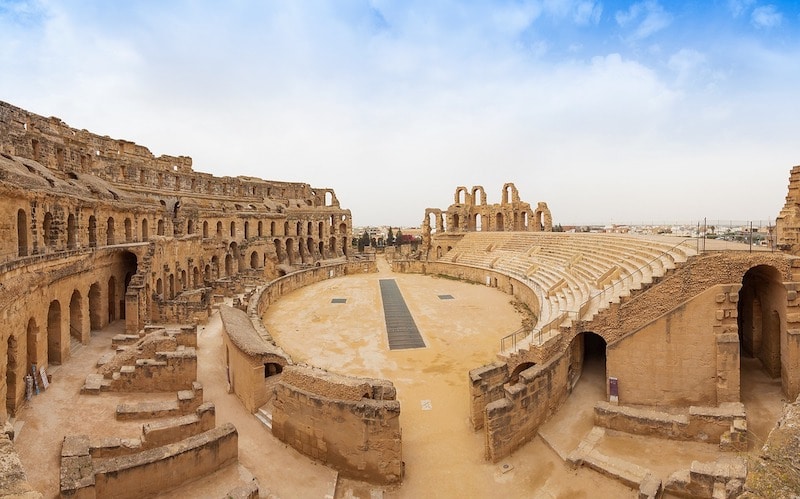 Find, about 60 km from Sousse and 40 km from the sea, this amphitheater considered the largest ruin in the whole of the Maghreb. Be amazed by its incredible proportions (148 meters long, 122 meters wide and 36 meters high). Built on the ruins of the ancient city of Thysdrus, the amphitheater of El Jem is one of the largest in the Roman Empire (between 27,000 and 30,000 spectators at the time). It hosts the International Festival of Symphonic Music of El-Jem which is organized every summer, from July 15 to August 15. Lit by candlelight and enjoying perfect acoustics, the evening atmosphere is magical.
14. Ichkeul National Park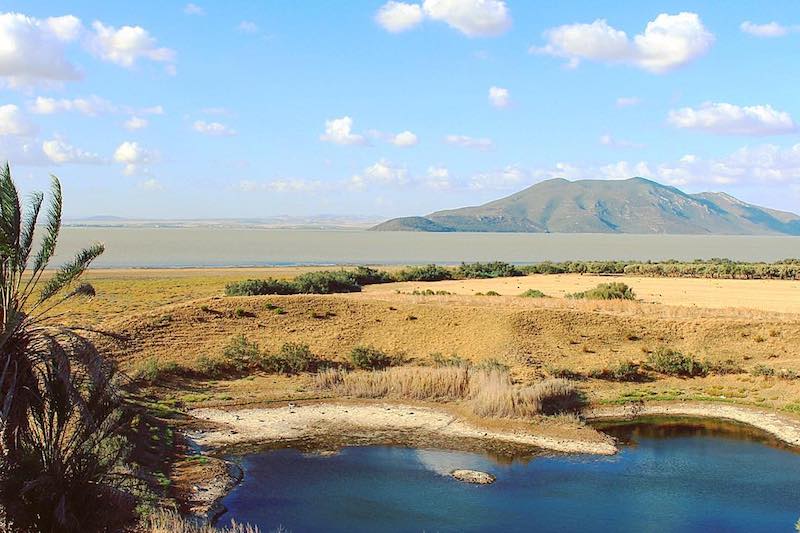 Also listed as a UNESCO World Heritage Site, this huge park has a lot to offer. It is about 50 km from Tunis in the direction of Bizerte . If you want to visit Tunisia, then you will enjoy discovering this real corner of paradise for lovers of fauna and flora. Thanks to its lake and marshes, it is a gathering point for thousands of migratory birds that come to spend the winter there.
Relax in its natural thermal baths with its hot springs. Nothing like good fitness!
15. Ribat of Monastir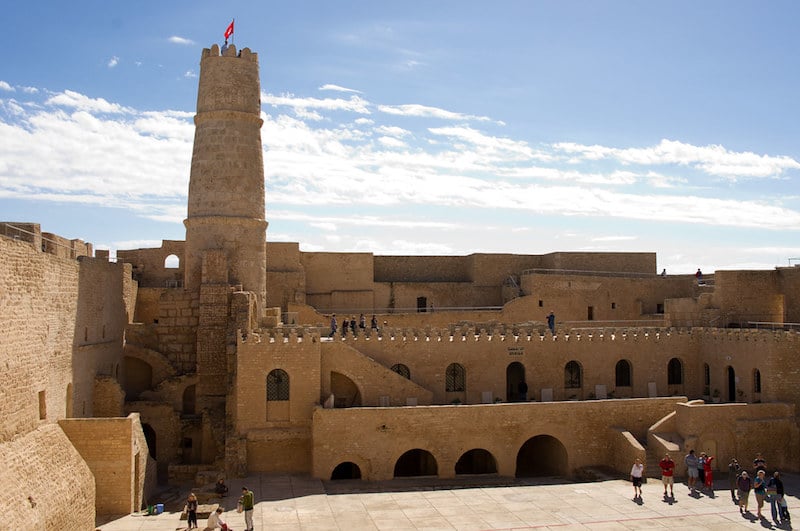 Here is a must-see monument if you come to visit Tunisia. Built in 796, in the city of Sahel, Ribat de Monastir is very popular with tourists, but not only! It is also highly appreciated by directors who have often chosen it as a film location.
The oldest monument in Tunisia, we invite you to climb its high tower and admire the superb sea view. You will not be disappointed!
16. Jbil National Park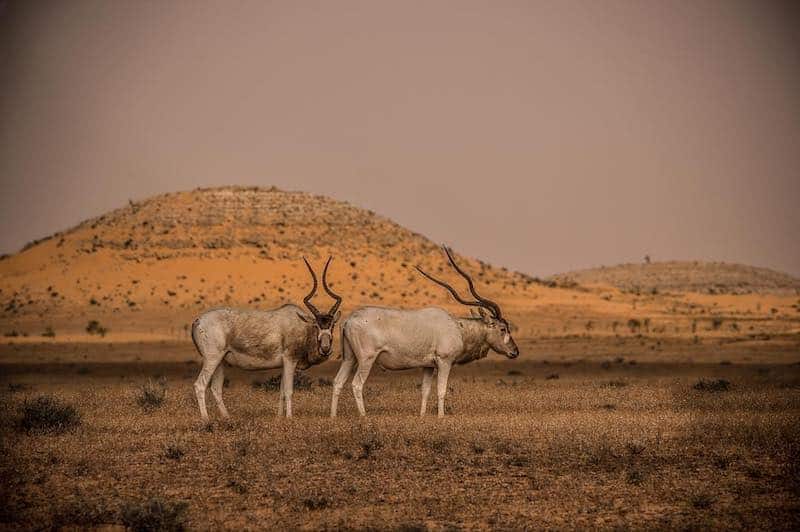 Saharan park forming part of the large tectonic zone, it is located in the natural regions of Nefzaoua and the Grand Erg Oriental , about 70 km from Douz. Jbil Park is also a strategic area for bird conservation. It is home to a relatively developed fauna and flora despite a very difficult climate. Browse its different areas such as dunes, mountain ranges, or even regs in 4X4. You may meet a fennec or a pretty gazelle!
As you can see, Tunisia is a country with multiple resources where activities are not lacking. And you, what were your fondest memories?