Costa Rica is often presented as the nature destination par excellence. It's not just a myth! If you are a lover of fauna and flora, forests and volcanoes, sea and mountains, you have chosen the right destination. Costa Rica will keep its promises. On the other hand, enthusiasts of old stones will not find what they are looking for. We can not have everything !
Located in the south of Central America, west of Panama and south of Nicaragua, Costa Rica is a real Eden. It concentrates, on a small area, a wide variety of animal and plant species. The country has two seafronts, one opening onto the superb Caribbean Sea and the other overlooking the Pacific Ocean. Finally, between valleys, mountains and volcanoes, Costa Rica will seduce lovers of thrilling activities.
Beyond these natural beauties, you will appreciate Costa Rica for the principles it defends. A resolutely pacifist country and fervent defender of animal and environmental causes, Costa Rica has been able to protect its natural heritage and focus on pro-sustainable development issues. How pleasant it is, as a traveler, to stay in a country like this!
Welcome to Wonderland!
1. Manuel Antonio National Park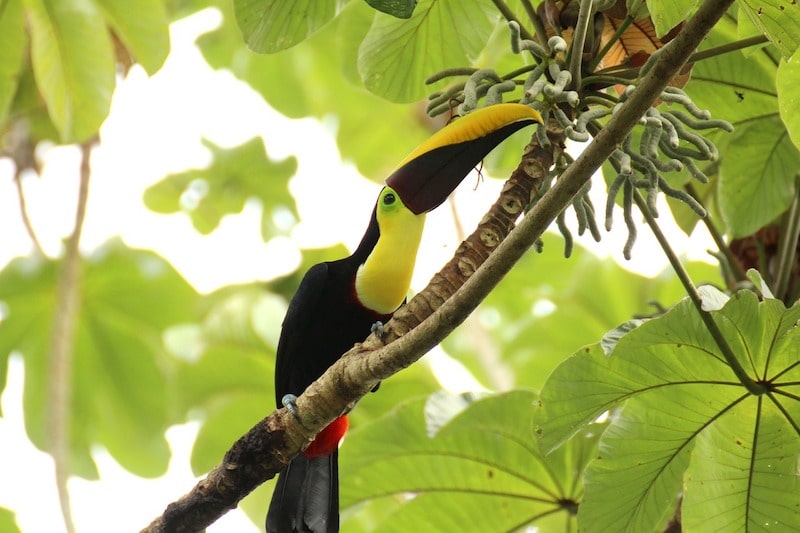 Located on the edge of the Pacific Ocean, the Manuel Antonio National Park amazes with its tasty mix of superb beaches – lined with dense vegetation – where swimming enthusiasts can relax in warm and calm water, and forest paths where hide and show howler monkeys, sloths, iguanas and parrots. Watch your bags, it's not uncommon for a raccoon to come and rob you of your belongings, edible or not!
2. The Irazu Volcano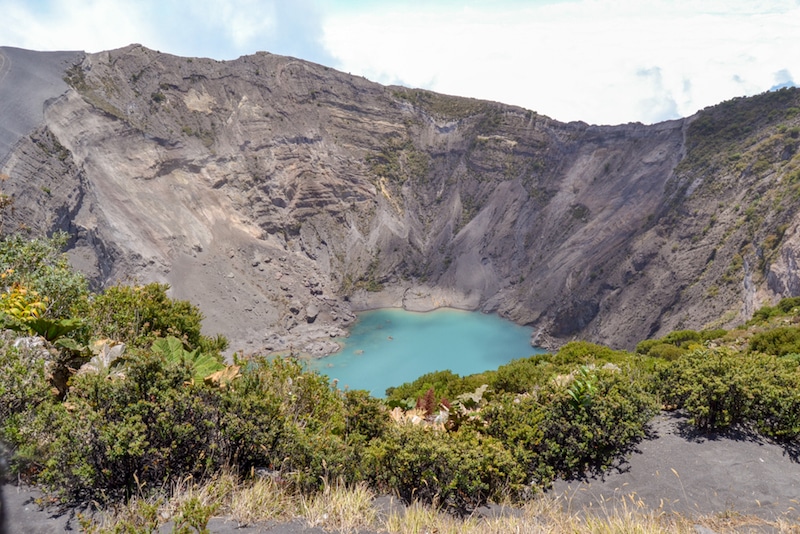 What to do in Costa Rica? Discover its many volcanoes! Volcanic country par excellence, Costa Rica conceals several specimens which each have their characteristics and their particular attractions. The Irazù volcano , from its height of 3,432 meters, is interesting to see for its lunar landscapes that surround it and its beautiful lagoons with blue-green tones that fill its craters. Prefer a visit in the morning.
3. Monteverde Cloud Forest Biological Reserve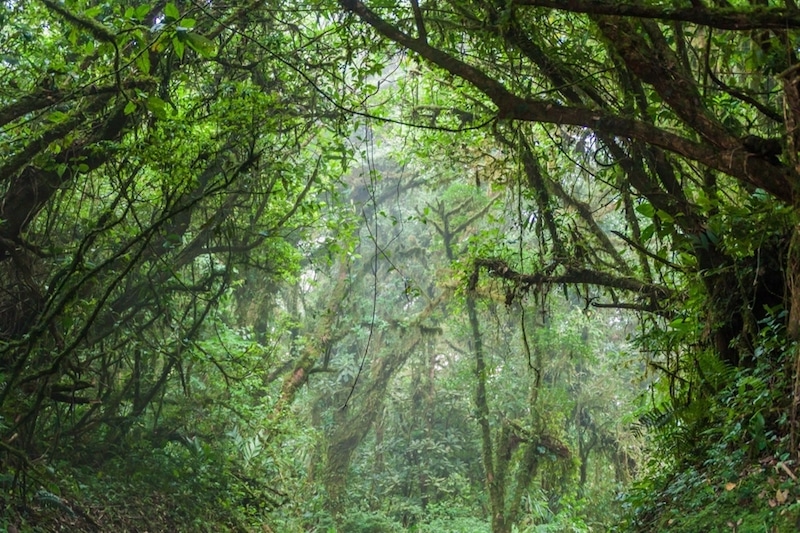 The Monteverde biological reserve is quite unique, since it is a high-altitude forest that immerses its visitor in a thick and constant mist! The atmosphere is very strange, but quite seductive. Between suspension bridges and zip lines, the adventure will seize you! Who knows ? Perhaps you will be lucky enough to see a Quetzal?
4. Mount Chirripo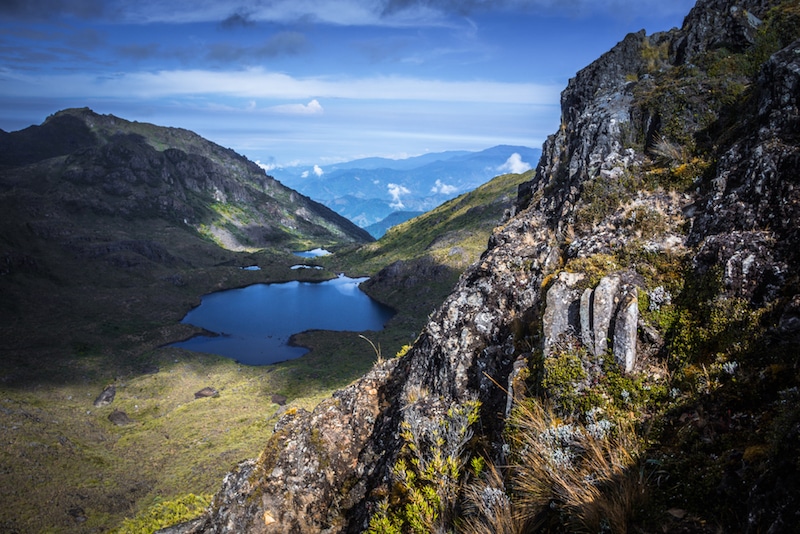 Are you a mountaineering enthusiast? Embark on a two-day hike that will take you to the summit of Cerro Chiripo , the roof of Central America which rises to 3,820 m. After 8 hours of ascent, the first meters of which are the most difficult, you will spend a night in a refuge, to descend the next day. The view from the top is breathtaking. Remember to book!
5. Turtle National Park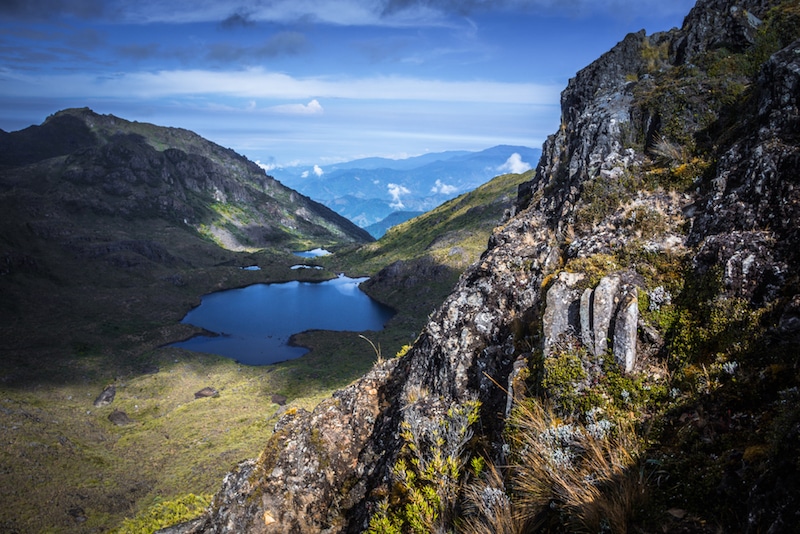 If you want to feel privileged, take a flight or a bus from Limon, then a boat, to get to Tortuguero National Park, located in the northeast of the country. One of the main attractions of this park is to watch the turtles laying eggs on the beach at sunset. This is only possible in the months of July and August. Outside this period, nothing prevents you from going there to admire other inhabitants of the place: sloths, caimans, howler monkeys, parrots, etc.
6. The beaches of the Guanacaste Peninsula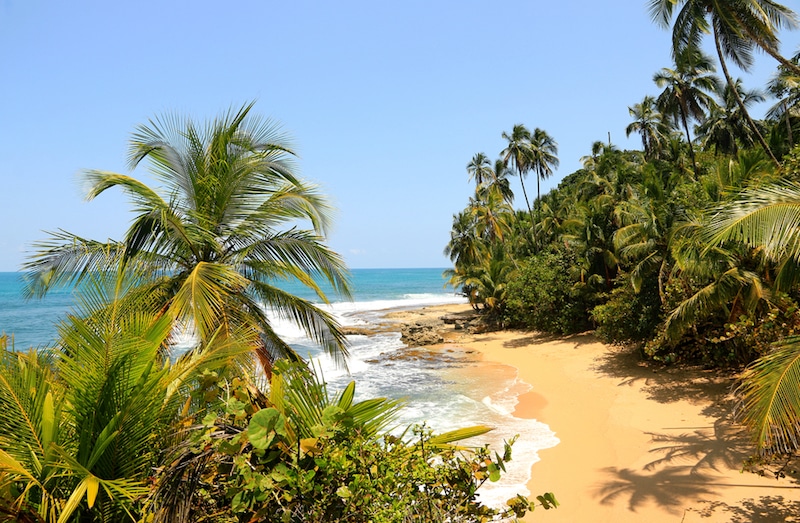 To visit Costa Rica is to flush out the fauna, admire the flora and tame the volcanoes. It is also an opportunity to relax in paradisiacal settings, on one of the many beaches of the Pacific, and particularly of the Guanacaste peninsula.
From Playa Hermosa via Playa Samara or Playa Santa Theresa, you will be spoiled for choice for lounging! Playa Penca is probably the most secluded, while Playa del Coco is livelier.
7. Rincón de la Vieja National Park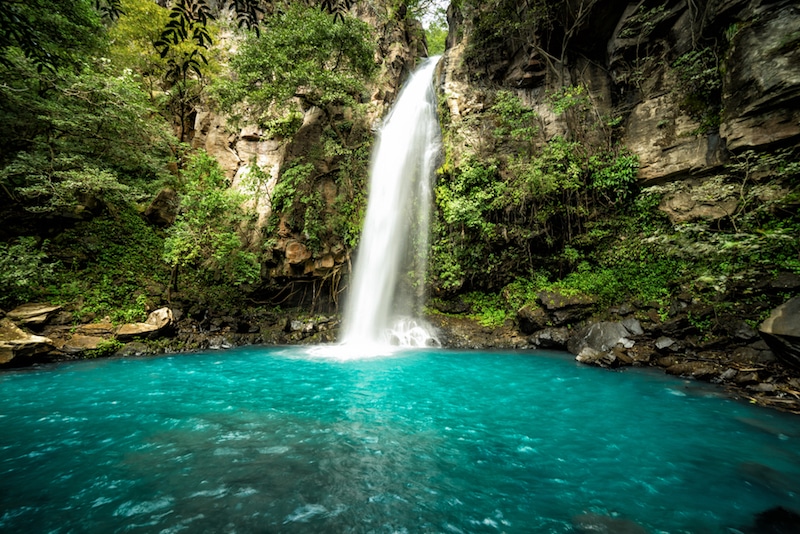 Located in the northeast of Liberia, the Rincon de la Vieja National Park is interesting for its geothermal activity and for the fauna it shelters. You will be able to see an armadillo or a monkey, while letting yourself be surprised by a geyser!
8. Poas Volcano National Park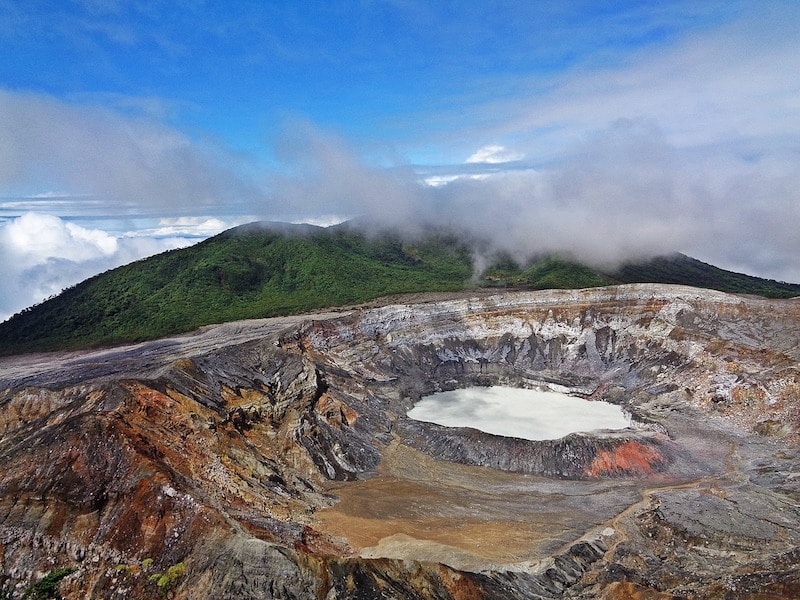 The Poàs Volcano is one of the most active volcanoes in Costa Rica. Consequently, it is very strange to observe the fumaroles which escape from the acid lakes with ocher colors, from the watchtower of the site! You will soon find our human position, facing the grandeur and power of nature!
9. Nosara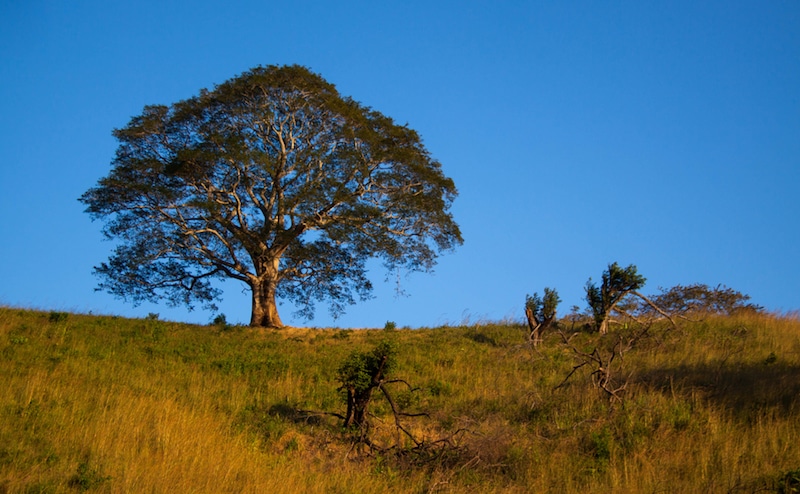 Located on the Guanacaste peninsula, the Nosara region is like Costa Rica, a space between sea and jungle. Whether you are a fan of surfing, kayaking or lazing around, whether you want to hike or visit an animal refuge, Nosara and its surroundings can only satisfy you!
10. The Turrialba volcano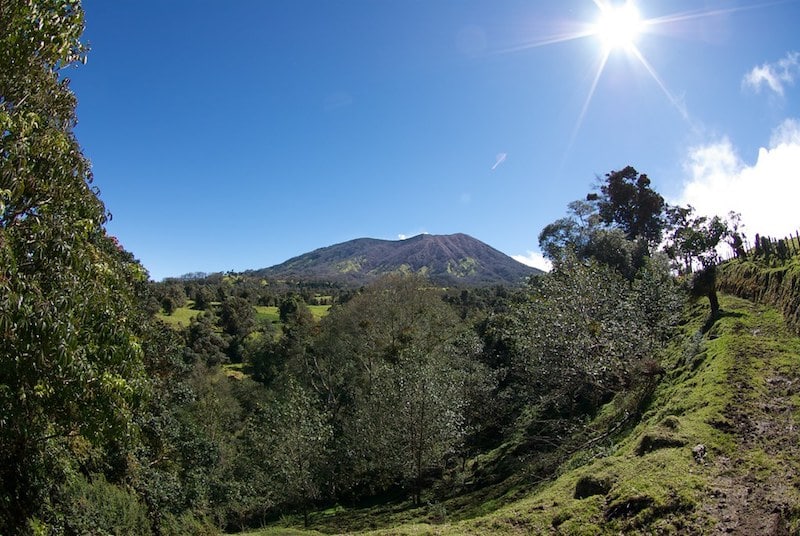 Not far from the Irazù volcano, the Turrialba volcano is not as impressive as its neighbour, but deserves to be ventured on the paths that wind along its sides. Be sure to set your alarm clock, because the clouds are not waiting to cover the tops of the craters of this still active old gentleman!
11. Montezuma Village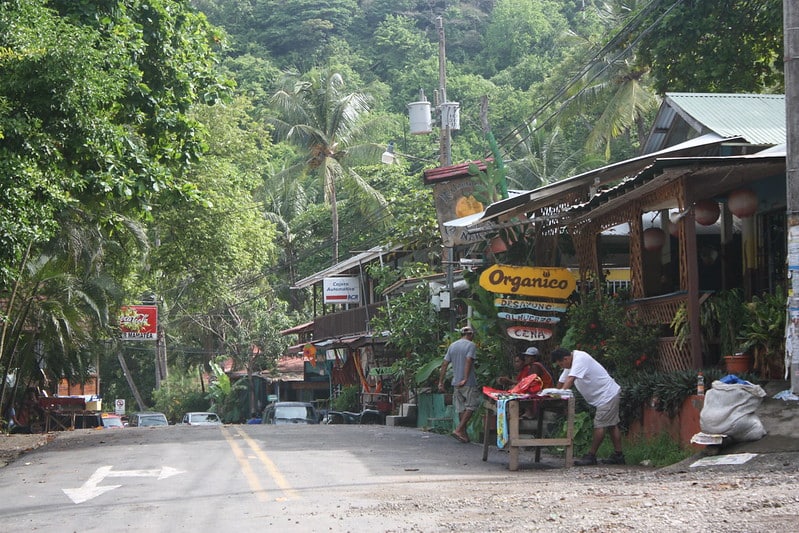 Comes to Montezuma who wants to cut himself off from time and the worries of today's world. To visit Costa Rica is also to taste this unique atmosphere and this positive and relaxed mentality.
"¡ Pura Vida ! ", you will often hear from the mouths of the inhabitants. The village of Montezuma, located on the Guanacaste peninsula, has this very pleasant little hippie side, which will make you forget everything! Wondering what to do in Costa Rica? Listen to reggae and watch the time go by!
12. Corcovado National Park
Unspoilt by the influx of tourists, the Osa Peninsula is home to Corcovado National Park . Located on the edge of the Pacific Ocean, the park – like that of Manuel Antonio – combines dense vegetation, great biodiversity and turquoise waters. Be careful, this park is only accessible by 4×4, from Puerto Jimenez.
13. Cano Island
Pure Costa Rican jewel, pearl of the Pacific, Isla del Cano is a paradise for snorkeling and diving enthusiasts. White sand, turquoise waters, rays, turtles, fish, and even whales: it's all there!
14. Parc National Cahuita
What to do in Costa Rica? Without hesitation: visit the Cahuita National Park ! Less frequented than Manuel Antonio Park, and above all less expensive, it is one of the country's must-sees.
You will stroll on a pretty flat path, between forest and Caribbean, in search of monkeys, raccoons and sloths. A word of advice: there's no point in going deep into the park, because our animal friends stay close to the entrances, hoping to steal a few treats from visitors!
15. Coffee plantations in the Central Valley
If Costa Rican gastronomy is not stunning, the same cannot be said of its coffee. The Central Valley of Costa Rica produces some of the best coffee in the world. Without being a big drinker of the famous drink, it is interesting to discover the methods of growing, harvesting the beans and making coffee.
16. La Paz Falls Gardens
Change scenery and leave the Costa Rican beaches to marvel at the gardens of La Paz waterfall and admire one of the site's 5 waterfalls. Because in Costa Rica, you are never very far from an insect or an animal, you can contemplate the flight of the Blue Morpho, a superb butterfly from the region.
17. La Fortuna
Located northwest of San José, the region of La Fortuna is a good starting point for many activities, such as climbing Mount Cerro Chato. If you don't feel like tackling this very physical expedition, you can come and relax in the natural hot springs, located not far from the Arenal volcano.
18. Arenal Volcano
After the lunar scenery of the Irazù volcano or the fumaroles of the Poàs volcano, come and admire the majestic Arenal volcano , with its perfect conical shape!
19. Sarapiqui Valley
Located in the north of the country, the Sarapiqui Valley is popular with rafting and kayaking enthusiasts on the waters of the Rio Sarapiqui. Land where the Native American tradition is still strong, you can also go deep into the jungle and go in search of local birds, reptiles or mammals.
20. San Jose and Surroundings
As you will have understood, visiting Costa Rica means not lingering in the cities. However, since you will probably be arriving and/or departing from San Jose, you might as well take the opportunity to spend a few hours there. This capital is amazing, precisely because it does not look like a capital!
Quite small and very green, we feel quite comfortable there. You can stroll through the streets and admire some neoclassical and colonial style buildings, visit one of the many museums (Museo del oro Precolombino, Museo nacional de Costa Rica, Museo del Jade Marco Fidel Tristan) and stroll through the Mercado central.