China is the most populous country in the world, and probably also one of those with the most sumptuous places. To discover the Middle Kingdom is to marvel at scenery that seems to come out of a dream; marvel at an oriental nature underlined as it should be by centuries-old traditional infrastructures, and populated by inhabitants who are always delighted to meet passing tourists. Since you have decided to go on an adventure in this magnificent country, we have chosen to present our favorites and the most striking points of interest to see on site! Ready? Go!
1. Baie de Hong Kong, Hong-Kong
This extraordinary place is known internationally for its breathtaking panorama: at night, the play of light projected by the skyscrapers is a magical spectacle, not to be missed under any circumstances. In addition, boats offer people who have come to visit China the opportunity to enjoy the best observation spots, right in the middle of the bay!
2. Jiuzhaigou Valley, Sichuan
What to do in China when you want to have an exceptional time? Famous around the world for its turquoise waters, majestic forests and streams, the Jiuzhaigou nature reserve is one of the most popular places of interest in the country: but the immensity of the park also promises moments just to you, and you will even be able to cool off under a waterfall!
3. Mount Huang, Anhui
Mount Huang , nicknamed the "Yellow Mountain", is known as one of the most beautiful in China: granite columns overhang the clouds and this postcard landscape seems unreal as the bright colors of the natural elements that compose it seem to come out of 'a dream ! A word of advice: take advantage of this region during the fall, this is undoubtedly the best time to discover it.
4. Mont Mingsha, Gansu
Mount Mingsha "Singing Sand Dunes" is a splendid site, an unmissable stop on the Silk Road, and is actually made up of hills of yellow sand several tens of meters high, with evocative shapes inviting you to daydream and wonder. contemplation: perfect when looking for what to do in China!
5. Jade Spring Park, Hunan
In Hunan, the waters of the Jade Spring -whose verdant color resembles this stone- reflect an extraordinary panorama made up of mountains, gigantic trees and ancestral pagodas, as well as the famous Mount Yulong and its snow-capped peaks throughout the year, and which is a leading Chinese nature reserve.
6. Wulingyuan Nature Park, Hunan
This gigantic natural park is listed as a UNESCO World Heritage Site: the most famous attraction is undoubtedly the thousands of sandstone peaks that punctuate its torn surface, and in the middle of which a number of paths will lead the visitor to the perched terraces , sublime views of the valley!
7. Parc national de Huanglong, Sichuan
Huanglong is a UNESCO World Heritage Park; it is made up of the southern part of the Minshan mountain range. Go on an adventure in the middle of the multicolored limestone natural pools for which the park is famous, just like the giant pandas and other fascinating animals; we recommend it if, with your children, you are still looking for what to do in China.
8. Leshan Giant Buddha, Sichuan
This Buddha statue is one of the star attractions of Sichuan province, in Chengdu : over 1200 years old, 70 meters high, it was erected by the Tang dynasty and seems frozen in a place obviously conducive to contemplation for all those who wish to visit China.
9. Yamdrok Tso, Tibet
One of the three largest sacred lakes in Tibet ; in this region, it is said that this lake is in fact a goddess who would have transformed into this majestic expanse of water of more than 70 kilometers, perched at an altitude of 4500 meters. Here, it is a paradise for trekkers and tourists in search of spirituality, come to discover the many monasteries nestled in the heights.
10. West Lake in Hangzhou, Zhejiang
West Lake is, in fact, Hangzhou City's major cultural attraction; it is located very close to the city, is a popular vacation spot, and its aura is such that the government uses it on the back of the 1 yuan bill! In addition, UNESCO inscribed the park on its World Heritage List in 2011: a good reason to come and visit China, right?
11. Harbin Festival, Heilongjiang
The Harbin Ice and Snow Sculpture Festival is a magical journey, by minus twenty degrees: hundreds of artists from all over the world present frozen sculptures several meters high, which light up at nightfall: magical effect guaranteed !
12. Montagne arc en ciel de Zhangye Danxia, ​​Gansu
The Rainbow Mountain is located in the Zhangye Danxia National Geological Park , and is strangely reminiscent of the American Grand Canyon : this stunning rock formation is to be admired without moderation, and many trails allow hiking enthusiasts looking for what to do in China to enjoy it very closely!
13. Mont Tianmen, Hunan
Its name literally means "Mountain of the Gate of Heaven", and we understand why: a natural arch 30 meters wide is pierced in the side of the mountain, and opens onto the celestial immensity! It's one of the most legendary tourist spots in China, and there's a temple at the top, but to reach it, you'll have to choose between a chairlift or… a staircase so steep it's diabolical!
14. Riviere Li de Yangshuo, Guangxi
The Li River is a remarkable site, bordered by steep cliffs and bamboo forests. Go visit the frightening caves or taste a local specialty in the company of the rural population, present in the surrounding villages! Ideal when you come to visit China and want an authentic and warm stay.
15. Mont Emei, Sichuan
China has four great Buddhist mountains, and Emei is one of them: at the top of its 3100 meters of altitude, which it is possible to climb on foot for a few days of walking, awaits you a temple of sacred gold revered by the Chinese. An unforgettable ride not to be missed!
16. Longji Rice Fields, Guangxi
The famous Longji rice terraces offer purely Asian perspectives to contemplate: in fact, their undulations on the hillside are deceptively similar to those of an imaginary dragon! Longji is also charming little rural villages with a smiling and hospitable local population, willingly welcoming tourists who come to visit China.
17. Shapotou Desert, Ningxia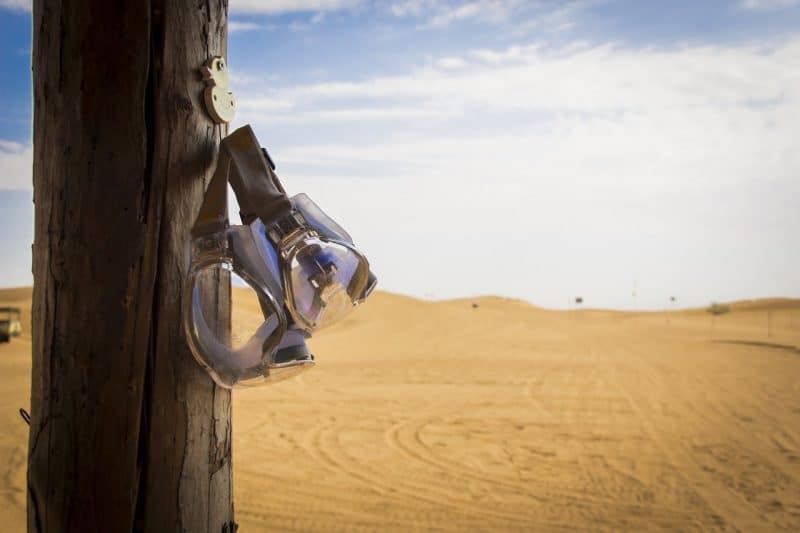 This sandy desert seems to flow into the Yellow River: here, the colors are sumptuous throughout the year and especially in autumn when visitors who come to visit China will be able to discover this grandiose space, bordered by forests and particularly appreciated by locals who come to walk there.
18. Five Color Bay, Xinjiang
To the north of Ürümqi , this extraordinary natural site has an astonishing characteristic: the luminosity changing during the day causes it to take on different hues, and the splendid landscape seems to change: a must when visiting China!
19. Lac Kanas, Xinjiang
Kanas Lake in Xinjiang is a peaceful place away from the influx of tourists. Here, time seems to stand still and the villagers go about their business in the middle of these rural villages. Many backpackers looking for what to do in China pass through the area to discover this unique way of life.
20. Ludi Yan, Guangxi
Another good reason to visit China: this splendid limestone cave ( Reed Flute Cave ), near Guilin, has countless rock formations of improbable shapes and has been developed over time: today, people come here to appreciate the spectacle offered by the lights of the multicolored lamps seeming to lick the walls.
21. Mont Hua, Shanxi
Mount Hua , near the city of Xi'an, offers a hiking trail known as the most dangerous in the world: on the side of the cliff, a few planks form a tenuous path allowing access to the summit! It is of course not obligatory to take it, since a secondary and less steep path allows you to bypass it.
22. Vieille ville de Lijiang, Yunnan
Lijiang is one of the most touristic towns in China: its old town is an attraction of choice, and offers many points of interest such as its ancient place of watermills, and its fruit trees which are pleasant to appreciate during of their flowering, in the spring. If you come to visit China during this period, do not hesitate!
23. Blue Moon Valley, Yunan
This pretty poetic name fits perfectly with the lagoons of this valley , resulting from the melting snow of the surrounding mountains; in fact, it is truly one of the most beautiful natural sites in China. When you still don't know what to do in China, it would be a shame not to stop there!
24. La baie de Yalong, Hainan
Yalong Bay is a beach, and without a doubt, the most beautiful in China: turquoise sea and fine sand await vacationers leaving their hotel – many establishments are located near this ultra-touristy area. If you like lazing around, why not take a dip?
25. Comté de Wuyuan, Jiangxi
The charming little rural villages of Wuyuan are nestled deep in steep valleys. Here, as elsewhere in rural China, time seems to have stopped at the beginning of the 20th century: apart from the local inhabitants and a few backpackers who have come to appreciate the serenity of the place and the typically oriental atmosphere, you will not be disturbed by a crowd. of people visiting China.