Turkey has always been a land at the confluence of all cultures. First, the Turkish territory is in fact known since Antiquity as Asia Minor, a territory coveted by Greeks and Romans then placed on the exact trajectory of the Silk Road. This rich and complex history, and the preponderant role it played in the construction of European civilization, makes this cultural mecca a place of choice when you want to travel.
Tourist attractions are not lacking, in fact, and we have also chosen a selection of the most beautiful of them in order to convince you to visit Turkey. Come on, let's go!
1. Coruh, Erzurum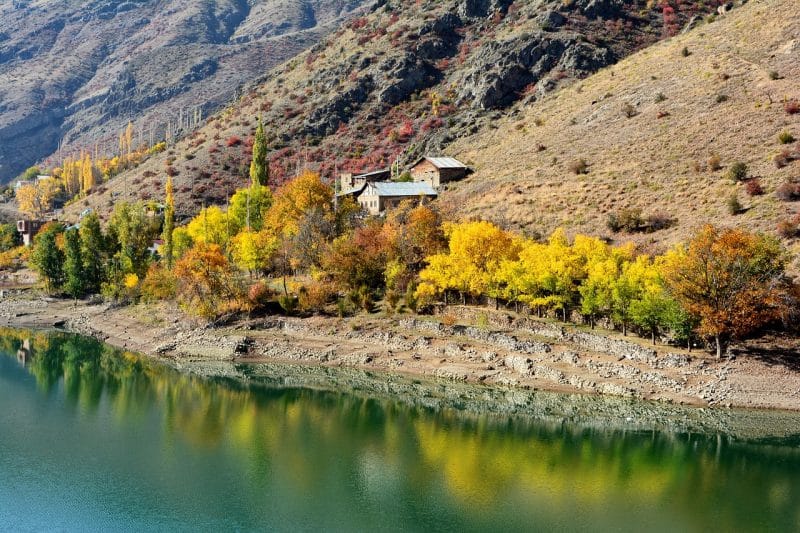 This splendid river in the northeast of the country has one of the most powerful flows in the world; wild and remote, the place allows the more adventurous who have come to visit Turkey to go rafting or kayaking.
2. Ephesus, Izmir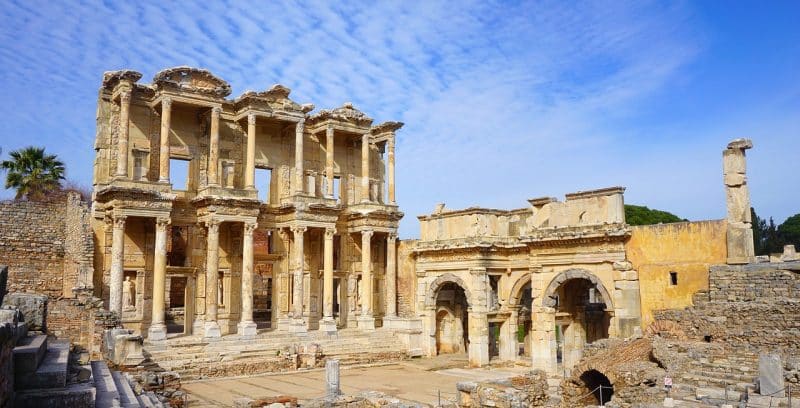 The ancient site of Ephesus is home to the ruins of the Temple of Artemis: one of the seven wonders of the world. You can also discover the spectacular Celsius Library and other breathtaking attractions!
3. Nallıhan Bird Paradise, Ankara
When looking for what to do in Turkey, you can stop in this protected reserve with multicolored hills, home to hundreds of species of birds! Located right on the Silk Road, this area is certainly a tourist attraction in this country.
4. Parc national de Goreme, Nevsehir
Right in the middle of Cappadocia , the Göreme Valley allows you to discover many traces of the Byzantine civilization, as well as spectacular troglodyte villages and numerous museums for all those who want to cultivate themselves while visiting Turkey.
5. Cascade de Muradiye, Van
The famous Muradiye Waterfall is a spectacular natural landmark, located less than 100 kilometers from the city of Van. To access this fabulous place, you will need to cross a suspension bridge; prone to vertigo, abstain!
6. Forêts de Yenice, Canakkale
The forests of Yenice are an ideal place to indulge in the joys of camping; in addition, this protected place offers all nature lovers looking for what to do in Turkey an exceptional biodiversity.
7. Plage d'Oludeniz, Mugla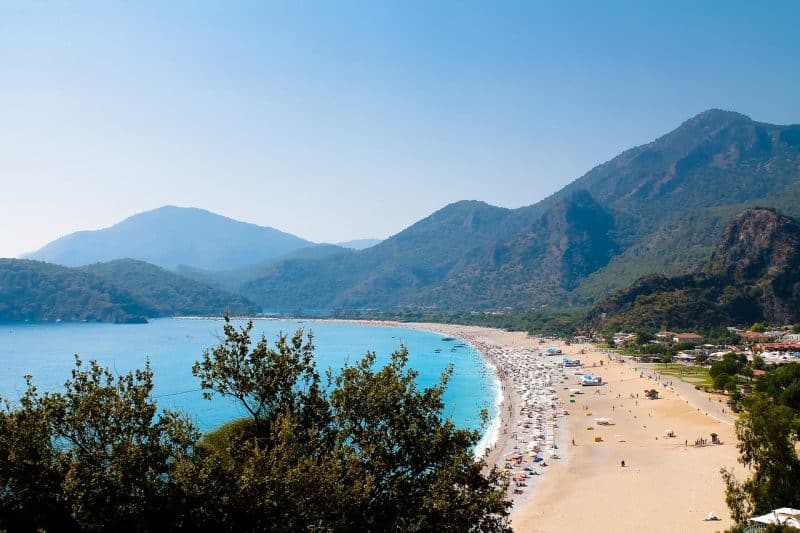 The famous beach of Ölüdeniz seems to sink into a lagoon with crystal clear waters, dotted with mountains and islets. Although paying, it will be possible for you with some effort to access many coves.
8. Kure National Park, Kastamonu
The Küre mountains are located in the heart of the national park of the same name, south of the Black Sea. These mountains are famous with hikers from all over the world: many trails will allow you to visit Turkey in peace.
9. Ancient City of Hierapolis, Phrygia
The ancient spa resort of Hierapolis is part of the UNESCO World Heritage, and for good reason: it testifies to the Greek and Roman presence dating back more than 2000 years. We advise you not to miss the ruins of its theatre, a famous place.
10. Pamukkale Cotton Fortress, Denizli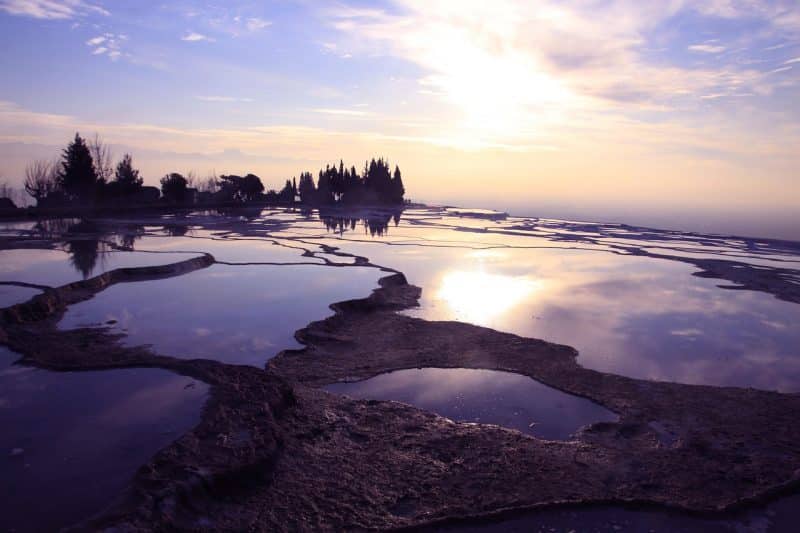 Located very close to the ruins of Hierapolis, this site is absolutely extraordinary when you want to know what to do in Turkey: the hill of is covered with immaculate white limestone, coming from the hot springs of the region, and which give this absolutely extraordinary place an almost unreal aspect.
11. Parc national du Mount Nemrut, Adıyaman
In this protected area, you can climb Mount Nemrut and its 2100 meters, but also discover the heads of statues of the funerary sanctuary dedicated to Persian and Greek deities: famous throughout the country, it would be a shame not to visit it if we come to visit Turkey!
12. Cappadocian Fairy Chimneys, Nevşehir
Also nicknamed "  capped damsels ", the rocky columns shaped by the erosion of Cappadocia are a major tourist attraction, which fit into a multicolored landscape. Here, you can see strange troglodyte habitats, embedded in the rocks!
13. Théâtre d'Aspendos, Pamphylia
What to do in Turkey when you want to cultivate yourself? Go to the theater of Aspendos , one of the most beautiful Roman theaters in the world. Almost 1900 years old, this monument has the astonishing particularity of being in very good condition, and offers a unique moment to the lucky ones discovering it.
14. Palais de Ishak Pasha, Agri
In the heart of the desert, at more than 2000 meters above sea level, the palace of Ishak Pasha seems to overlook the impetuous visitor from the top of the rock on which it was built in the 17th century! Its astonishing architecture will delight you as much as the splendor of the surrounding landscapes.
15. Bosphorus Strait, Istanbul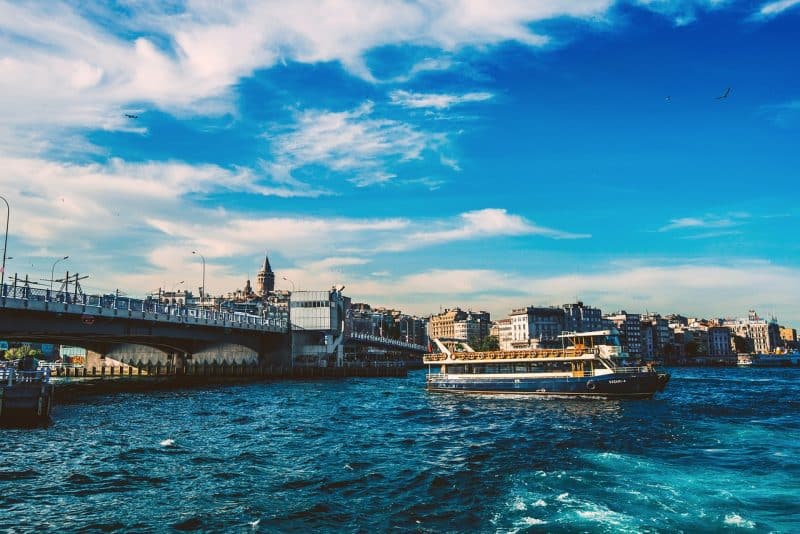 Istanbul, a gigantic metropolis, is split in two by the Bosphorus : border between two seas, and two continents. If you come to visit Turkey and you are in Istanbul, there is a good chance that you will go to the shores of this mythical strait.
16. Ruins of Troy, Canakkale
Troy , mythical city of Antiquity, is located in Hissarlık and is certainly a step not to be missed when looking for what to do in Turkey. The ruins can be visited and, as long as you deploy your imagination, you can imagine what life must have been like in this majestic and timeless place listed as a UNESCO World Heritage Site!
17. Patara Beach, Antalya
It is indeed one of the most beautiful beaches in Turkey: nearly twenty kilometers long, Patara Beach borders a renowned archaeological site, freely accessible and whose ruins are still being explored. No hotel nearby, the place is a bubble of nature in the Turkish Riviera!
18. Ruins of Hattusa, Corum
Hattusa is the ancient capital of the Hittite Empire: today, this site is a perfectly preserved archaeological complex and tourists from all over the world come to discover its majestic gates that seem to lead to other times. A must when visiting Turkey!
19. Village d'Uchisar, Nevsehir
The village of Uçhisar is located only a few kilometers from Gïoreme; it is overlooked by a gigantic rock, the Kale, and has the particularity of being dug out of the rock: galleries allowing the different dwellings to communicate with each other, as in a building, which makes it a quite remarkable place .
20. Les Portes de Divrigi, Sivas
What to do when visiting Turkey in Anatolia? Divriği is a city of 15,000 inhabitants perched at 1200 meters above sea level, famous for its hospital and its great mosque of the 13th century, built by a rich emir, and listed as World Heritage by UNESCO.
21. Lake Van, Bitlis/Van
Lake Van , in the heart of the province of the same name, is the largest lake in Turkey: it is located at an altitude of more than 1700 meters in the east of the country, very close to the Iranian border. Many hiking trails provide backpackers looking for what to do in Turkey with unforgettable walks in this splendid space!
22. Péninsule de Datça, Mugla
The Datça Peninsula is a wild land, a thousand miles from what one can imagine finding in Turkey: rich in points of interest, there are Roman ruins, beaches preserved from mass tourism, but also sumptuous villages centenarians and traditional hammams scattered along the Turquoise Coast.
23. Mont Ararat, Agri
Mount Ararat is a bit like the Everest of Asia Minor: the highest peak in Turkey with its 5165 meters above sea level offers visitors many points of interest and typical mountain activities to make you feel like in the Alps ! This volcano covered with eternal snow is perched on an Armenian high plateau and will appeal to lovers of trekking and mountaineering, but you will need authorization from the authorities to reach the summit!
24. L'ile de Kekova, Antalya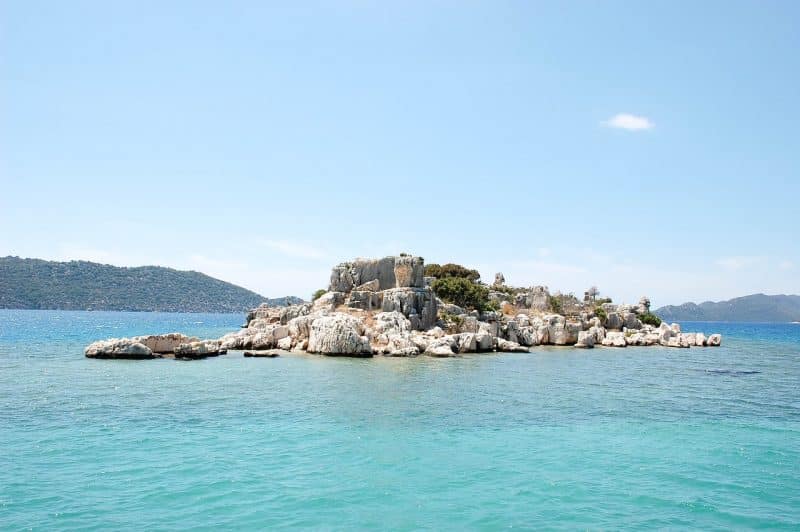 This small uninhabited island is located near the village of Simena. There are pretty beaches but also the remains of an ancient city, Apollonia, which was destroyed by an earthquake more than 1800 years ago… and which today lies under the waves. In this protected area, it is completely forbidden to practice scuba diving in order to avoid the looting of this unique site, but it will be very pleasant to bask on the sand and to go around the island in boat or even kayak.
25. Cascades de Duden, Antalya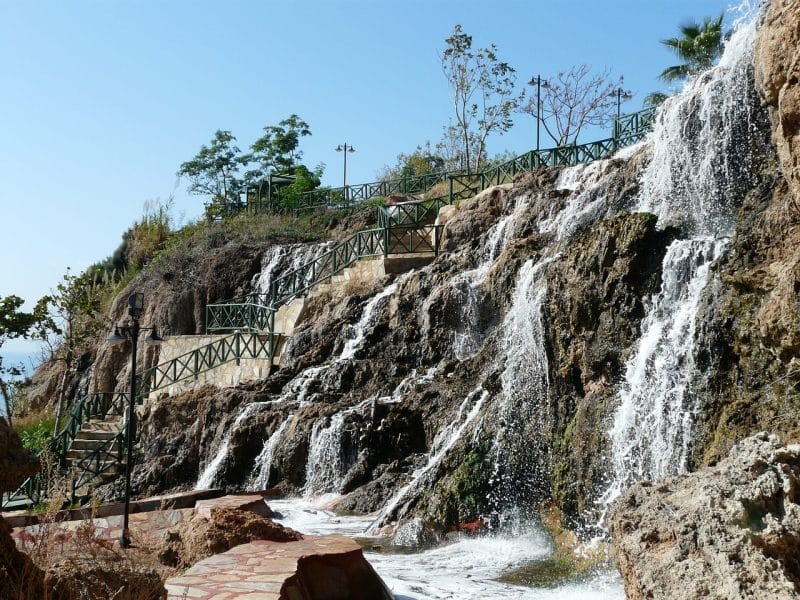 This place is absolutely unique since these Düden waterfalls , popular with locals and famous throughout Turkey, flow into the Mediterranean from a cliff. Many restaurants surround this highly touristic area and you will be able to enjoy your meal while enjoying the sound of the falls; this place is ideal to enjoy a bit of freshness during the summer season, but beware: you will not be alone!
26. Uludag, Bursa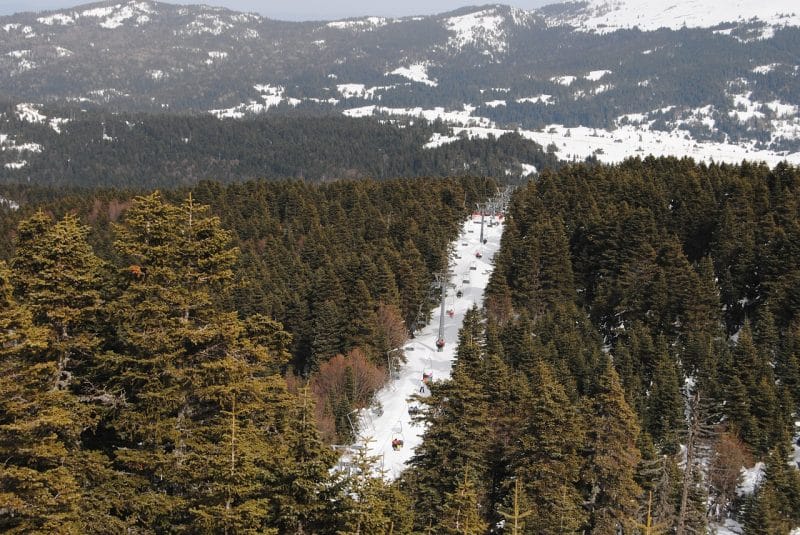 This mountain is the highest in western Turkey; in addition, you will be able to enjoy the joys of skiing, a station being installed there. But the site is also known for its birds of prey, its extraordinary fauna and flora, and has the advantage of being easily accessible from the city of Bursa , very close: two cable cars provide a direct link with this high station which does not has nothing to envy to your favorite ski areas. A must, when you come to visit Turkey!