In these gloomy moments, the sunsets are the witnesses of an end or a culmination, to be able to hope to enter a new dimension where everything is possible, the sunset by its color announces the tone on what awaits us , its colors vary and give rise to explosions of shades, we can see pink, yellow, orange and sometimes even red, not to mention the famous "Golden Hour" which is the apotheosis of the end of the day, letting express all its brilliance.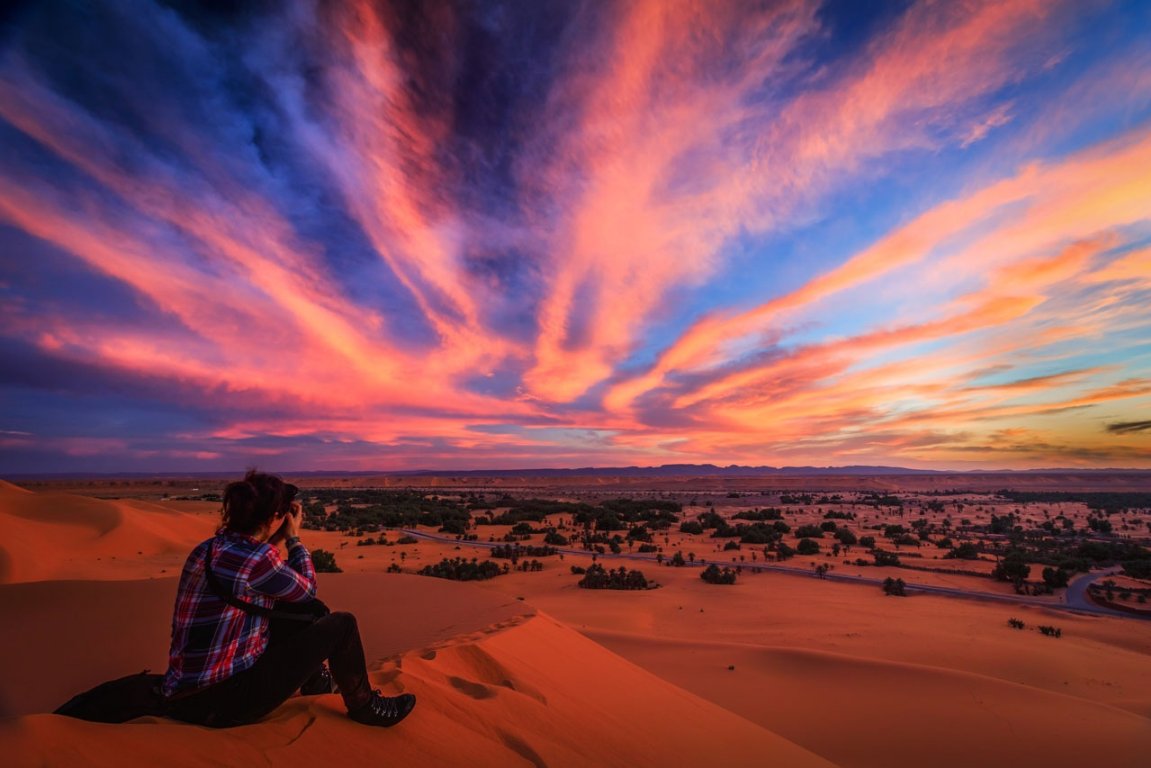 The sunset is beautiful everywhere in the world, but ours is special, not because Algeria is dear to our hearts, but because this magical moment lets us forget in the space of an instant our sufferings, our tragedies, our disappointments, sickness, loss, and all the ills that clutter our sorrowful and weary hearts, it is not just a classic ending, but the hope of a better tomorrow brighter than the sun.
Let's not forget to quote its incredible beauty which is a painting in the open air, the infinite art that nature generously offers us, to remind us that not everything is completely gray, and everything is not completely pink, the life is a mixture of colors, and that sometimes the little things can brighten and color our lives.
Raise your eyes to the sky and admire the beauty of this divine moment with the eyes of a child, accompanied or not by a loved one.