The city of Tokyo, Japan is the capital of the country of Japan, and it is also the best hotspot that contains many wonderful technology and culture. It is one of the family-friendly destinations and has the distinction of being the most densely populated city in the world. The city consists of various neighborhoods and prefectures and is one of the neighborhoods that attract tourists Significantly, if you decide to go on a tourist tour to Tokyo, your tour will not be complete before you get to know its neighborhoods and explore the extent of the beauty in it and the recreational activities that you can enjoy within it, so today we will provide you with a detailed list of the best neighborhoods that you can find in Tokyo Japan…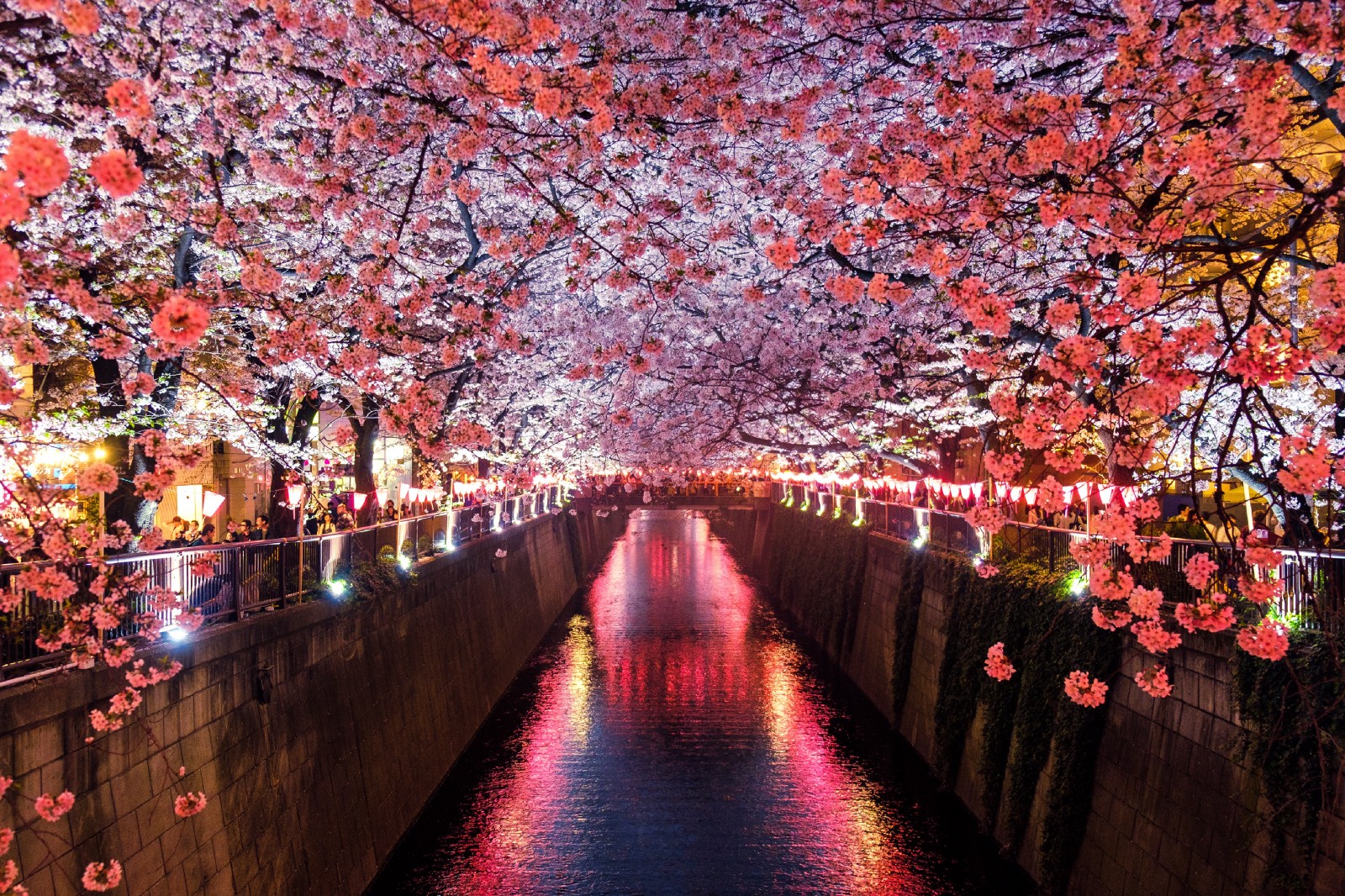 Neighborhoods of Tokyo, Japan
1- Shinjuku District:
It is one of the most important influential neighborhoods in Tokyo, Japan, as it is its commercial, administrative and residential center. It extends over an area of ​​18.23 square kilometers and is full of skyscrapers. The neighborhood contains the mainstay of the most important private train network in the Japanese capital. In the neighborhood, there is the government building of Tokyo Prefecture, so It is one of the most important of its main neighborhoods and there is a lot of fun waiting for you when you visit this neighborhood. If you want some peace and relaxation, you can go to Shinjuku National Park, which provides a group of beautiful and quiet green landscapes, and the best time to visit it is in the spring or autumn.
2- Harajuku District :
3- Shibuya district:
It is one of the most important neighborhoods in Tokyo, on an area of ​​15.11 square kilometers. It is Chioba Crossing, which is a pedestrian crossing and is considered the most crowded landmark in the world
4- Ginza district:
Guinnessa districtGinza district extends over an area of ​​87 hectares and is an ideal place for shopping, as there are many different stores that meet the needs of all shoppers, and there is also a main dining and entertainment area on the main street of the city.Check out the basement halls that house the general stores where you can get big and cheap staples as well as some free samples and if you are a chocolate lover, there is a wide variety of types in various flavors that you will only find in Tokyo Japan.In this neighborhood, you can also see the Imperial Palace, which is distinguished by its lavish design, in addition to the scenic East Gardens, which are still inhabited by the royal family, and there are many free tours that are available to the inner area of ​​the palace, but of course with some reservations.
5- Odaiba district: 
Odaiba districtIt is one of the beautiful artificial islands located in Tokyo Bay. It is also a very ideal shopping area for the family. The city has many recreational areas, including the rainbow bridge, which is colored in beautiful colors, in addition to a garden and a beach where you can enjoy a day of entertainment, and the city also has a science museum. It offers a distinctive entertainment experience rich in culture and knowledge and an indoor park. The city is also home to a number of beautiful panoramic scenes. There is a copy of the Statue of Liberty similar to the original Statue of Liberty in the United States of America. It is one of the popular areas where people gather to take some beautiful souvenir photos. The city also has a television building.
6- Akihabara/Akiba neighborhood:
This neighborhood is very obsessed with technology so you will find many electronics stores there and there is also Yodobashi camera store consisting of eight floors and which is likely to be the largest electronics store in the world and there are many popular cafes in the neighborhood in addition to the fact that the neighborhood is spread in it Many anime pictures.
7- Asakusa neighborhood:
Asakusa districtIf you want to see the original traditional atmosphere of Japan, this neighborhood will provide you with that, as there is the most famous Sensoji Buddhist temple, which is located near the Sumida River and is one of the rare ancient Buddhist temples. In addition, the city has many other religious facilities. Do not miss walking through the kaminari mon gate Which contains a group of huge red lights and in a street. Nakamise-dori You can find more than 100 shops selling a variety of Japanese items and snacks
Do n't miss to walk through the -mon gate and its huge red lanterns . Nakamisi Dori is a wonderful street filled with over 100 shops selling Japanese items and snacks .
The neighborhood contains the Tokyo Sensoji Temple , and there are a group of vehicles dedicated to taking you on a tour around the area, and it is one of the great alternatives available there that will spare you from wandering the crowded streets, and there is the Tokyo Skytree, which is the tallest broadcasting tower in the world.
8- Ueno District:
Ueno GardenIt is one of the important cultural centers in Tokyo. It contains a large botanical garden, which is one of the most wonderful places to attract, especially in the spring when the beautiful flowers bloom and many local residents come to picnic under its trees in addition to a zoo and a number of museums in addition to many From the temples and outside the park, you will find a shopping area located on Ameyoko Street. The market is distinguished by its variety of products, as it contains more than 400 shops, and many beautiful cherry blossoms are spread in the neighborhood, which are decorated in a charming pink color, many of which you will find in Ueno ParkHere ended our trip in the neighborhoods of Tokyo, Japan, and these neighborhoods give a quick overview of Tokyo and what it can offer to visitors  
. We highly  recommend visiting  all the neighborhoods mentioned in the article, which is a wonderful mix  between the  old and the modern in Tokyo Japan  , which is from They are all easily accessible  with Tokyo's efficient transportation system .