Everyone who has visited Batad agrees that it is certainly the most beautiful rice field in the world. Located in the north of the Philippines, this destination cut off from the world attracts more and more curious people in search of admiring fascinating nature. Zoom in on this place of incredible culture.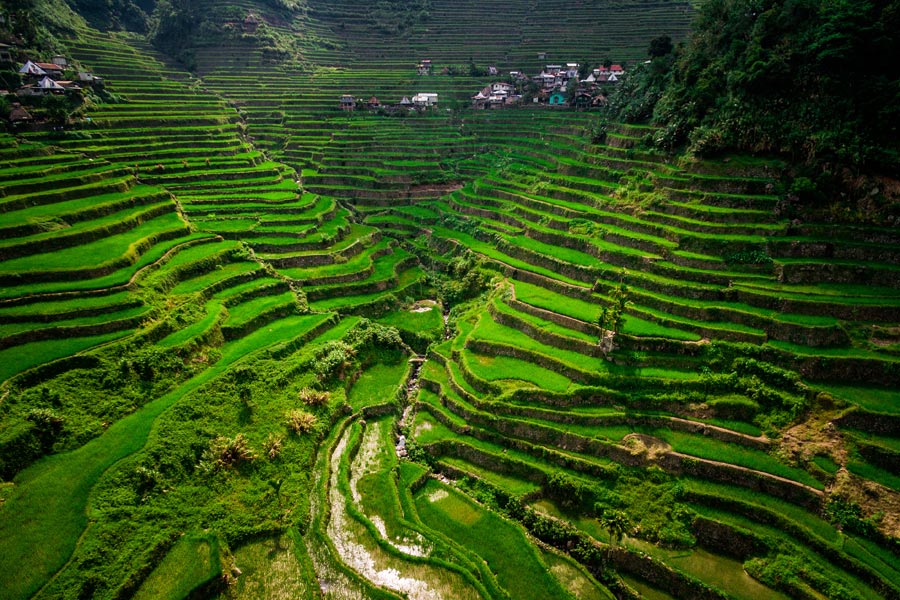 A destination far from the bustle of the capital
If you want to travel to the Philippines and see splendid rice fields like the one in Batad, it is best to go there between January and May. Indeed, during this period the rice fields are green, which makes the landscapes even more impressive than the rest of the year!
It is in the middle of the territory of the Philippines that the small village of Batad is located. The largest city nearby is Banaue. Coming from the capital Manila, it is therefore interesting to stop for a few moments on the road to observe these rustic landscapes where nature dominates for the most part. To access Batad, you will need to take a tricycle driven by a local driver from Banaue who will take you to the closest to the village. For a long time, the road ended before entering Batad, so tourists had to complete the path on foot. Recently, the road has been lengthened and serves the village by tricycles.
Magical landscapes
These landscapes were built several millennia ago by the Ifugao, the locals of the region. Today, the decorations are preserved and leave visitors speechless. Once there, you can walk through the rice fields, although this requires some balance. Otherwise, admiring the view is more than enough to cushion the trip. Also, you will discover the culture of the inhabitants of the village, their traditions and their different activities.
However, it is not useful to stay long in Batad. One day is enough to see what there is to see: the rice fields! Many tourists opt for a day trip from Banaue accompanied by a guide and return to sleep in town. Others wish to spend the night in the village and prefer a trip in complete autonomy. All this is largely doable and the locals, very helpful, will always be ready to help you find your way. Beyond two days, you risk going around in circles without internet or network even if you will certainly not get tired of this panorama.