Its name certainly means something to you! This forest comes straight out of ancient legends dating back to the Middle Ages, at the time of King Arthur. Many stories thus evoke this place which would be enchanted. According to the legends, Brocéliande would also be the last resting place of Merlin the enchanter. But does this forest really exist? Zoom in on this mysterious place.
A forest located in Brittany
The famous
Arthurian texts evoking the forest of Brocéliande depicted
Merlin , but also the
fairies Morgane and Viviane , as well as
knights of the round table . In these legends, after having studied magic with Merlin, the fairy Morgana would have attracted and then locked up all the unfaithful knights in love in the
Valley of no return . It is seventeen years later that
Lancelot du Lac would have succeeded in outwitting this fairy and freeing all the knights. It is also in this forest that
the tomb of the famous Merlin .
If the accounts do not give a precise location to this forest, many theories have been established. A total of five forests, all in Brittany and Normandy , were assimilated into Brocéliande. But the most widespread theory is that the forest of Paimpont is actually that of the Arthurian legends. It is located not far from Rennes in the department of Ille-et-Vilaine, in Brittany. If today this forest has nothing really magical, you will be able to feel a very pleasant atmosphere .
Discover Brocéliande and its surroundings
Every year, thousands of curious people come to discover the forest of Brocéliande and the Arthurian legends. Whether it's school groups who come to study local legends or simple tourists, everyone is very interested in the history of this forest. Storytelling walks are offered to visit this place while listening to the narration of its legends. But it is also quite possible to practice many other activities that do not necessarily have a link with the Arthurian legend of the forest of Brocéliande.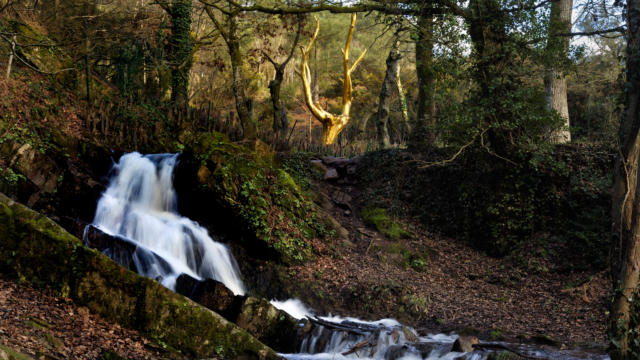 Walks
Many hiking trails allow you to discover the Brocéliande region. The most curious and sporty among you will not be disappointed, because more than 2000 kilometers of paths are available to you in total.
Bike rides
As with hiking, many paths are accessible to bicycles. For those who want to visit Brocéliande and its surroundings in peace, electric bikes are also available for hire .
Discover and understand nature
If you are not a lover of ancient legends, you can simply discover nature and its fauna and flora. Nature guides can even help you learn more about what's in the forest. Many other equally beautiful natural places can be found not far from Brocéliande.
To fish
To relax, we advise you to go fishing. So you can enjoy nature, but also your loved ones around this activity. Many streams and rivers are present in this region. You can also contact a local association to rent fishing rods or simply to collect information.
Practicing sports activities
If you like sports, you will certainly be satisfied. Indeed, the forest , the rivers as well as the ocean which are not far from there make it possible to practice many diverse and varied sports . On the program: horse riding, walking, canoeing, water skiing, etc.
Brocéliande is therefore a destination full of mystery that will satisfy young and old alike. addition to its legends, this forest and its surroundings are an ideal destination for disconnected family holidays.