About South Korea
South Korea is officially known as the Republic of Korea, an East Asian country located in the south of the Korean Peninsula, and its capital is the city of Seoul. The world, and is characterized by its technological and scientific progress at the level of Asia and the world.
Pros of living in South Korea
South Korea is considered one of the distinguished destinations in the world for various purposes, and it has many positives that support the decision to move to settle in or visit it, and thus a number of these positives:
Quality of life: In recent years, South Korea has begun to receive those wishing to work and settle there, and what distinguishes it most is the acceptable cost of living, in addition to the appropriate salaries.
Natural beauty: South Korea is also distinguished by its natural beauty, with wonderful scenery and areas that residents can visit, including the Han River, cities, beaches, and snow-capped mountains.
Weather: The weather in Korea becomes wonderful and suitable for hiking and various activities in both spring and autumn.
Technological progress: South Korea is one of the most advanced countries in technology and education.
Food: Korean cuisine is incredibly diverse, although spicy flavors are often prevalent in their meals, but trying street food into home meals is a must, eating in South Korea is a luxury there.
Disadvantages of living in South Korea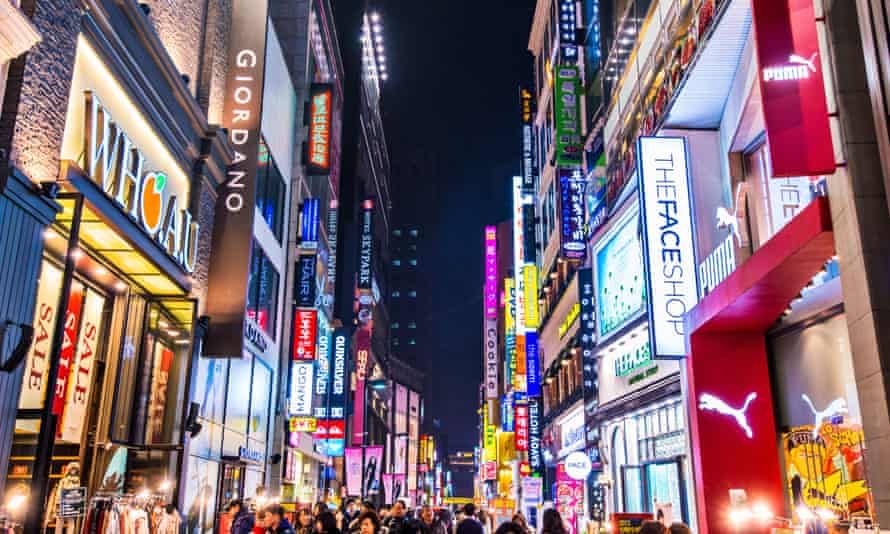 There are a number of negatives that must be known and studied before deciding to live in South Korea, the most prominent of which are:
The weather in South Korea may not suit everyone, especially in winter and summer; Where the weather in the summer is hot, humid and rainy at the same time, while in the winter, the cold winds are strong even when the temperatures are not low, which increases the feeling of cold.
One of the downsides to living in South Korea is that trash bins are few and far between on the streets, making it difficult to get rid of them. In addition, there are times when public transportation in Korea is so crowded that personal space is virtually non-existent.
In South Korea, a person may be exposed to a lot of curious questions about his personal life without being embarrassed by those who ask them.
It's hard to start a dialogue with random people in South Korea, it will make them feel uncomfortable, and the same is to smile at them for no reason.
Although South Korea is a great place to live, especially for young people, it is not the best choice when it comes to staying there for a long time, staying there for long periods becomes stressful, due to the cultural and societal difference.
Proficiency in the Korean language is often a requirement to get a job in Korea.