Are you looking to expand your culinary horizons? Algerian gastronomy is here to offer you its plethora of delicious dishes.
When we mention "Algerian gastronomy," the first thing that comes to mind is the renowned couscous. This dish serves as the cornerstone of North African cuisine. However, rest assured that couscous is not the only highlight! Among the list of well-known traditional dishes in Algerian gastronomy, we have chakchouka (also known as tchoukchouka). It consists of a delightful blend of high-quality ingredients, including paprika, eggs, vegetables (such as peppers and tomatoes), and coriander powder.
Its delightfully melodic name, derived from the Berber dialect, means "mixture." Chakchouka is a slow-cooked preparation that can be enjoyed at any time of the day. It is commonly served with bread and a side of fresh green salad. Not only is it a wholesome and nutritious dish, but it also boasts regional variations across the Maghreb.
Chakchouka is a dish that brings people together, emphasizing its friendly and communal nature. It is a culinary gem shared among various countries in the Maghreb region. As a result, the ingredients and spices used may vary, lending unique flavors to each rendition. Typically, this dish is prepared in generous portions, served in a communal dish, encouraging shared meals. The notion of conviviality holds great significance in Maghreb culture, making it the perfect excuse to gather and bond over a delightful dish.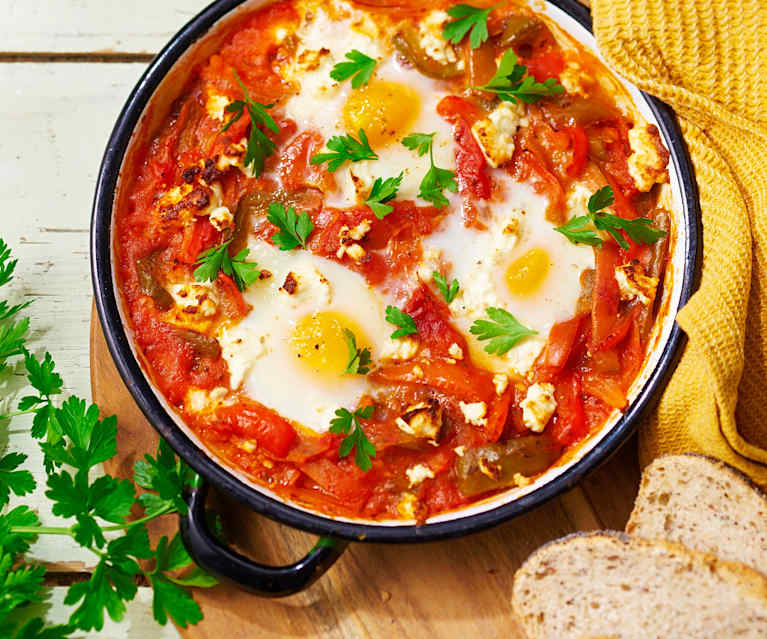 Chakchouka truly embodies the spirit of sharing, making it an ideal choice for gathering with loved ones. Whether it's a family gathering or a friendly get-together, this dish from Algerian gastronomy provides an excellent opportunity to create cherished memories and enjoy the company of others. So don't hesitate to invite your family and friends to come together and savor the delights of this traditional Algerian dish. It's a surefire way to create a joyful and unforgettable culinary experience.