In the Marieta Islands, off the west coast of Mexico, hides a secret beach. A real treasure of nature!
If you could hide from the world for a few days, or even live recluse in a little corner of paradise, would you know where to go? There is a beach in Mexico , on the archipelago of the Marieta Islands to be more precise, which has nothing to do with the other traditional beaches . It is nicknamed Hidden Beach , the "hidden beach" or "secret beach".
A nugget of nature
Protected from the outside world, the beach of the Marieta Islands is an open-air treasure that nevertheless remains well hidden from view.
Not only is this hidden beach located in a gaping hole that opens up to the sky as if it were a crater where you would access by a white sandbar, but you should also know that it is a former military zone. now a protected national park, the Parque Nacional Islas Marietas, inaugurated in 2005, and which extends over nearly 1400 hectares.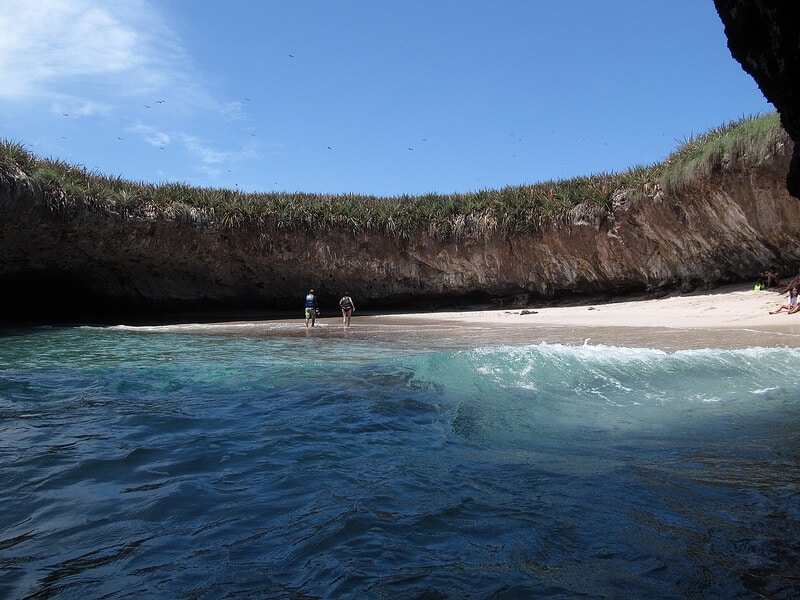 It is thanks in particular to the intervention of Mr. Jean-Jacques Cousteau that the archipelago of the Marieta Islands has become this little paradise which will be saved from intensive fishing and human activities.
Maybe you don't know it but this beach is not natural, it is completely artificial: created by the explosion of a bomb, it is thanks or because of this fortuitous event that this cavity could appear.
An unusual beach that seduces
It is a beach that has remained confidential for many years, but today it is a victim of its success and its stunning beauty.
Tourists are starting to flock from all over the globe to swim a few lengths in the Pacific Ocean that borders the Marieta Islands and then bask in the hollow of this little earthly paradise.
The "hidden beach" which is also known as Playa de Amor ("beach of love") is a delight for beachgoers from all over the world who flock to admire its unusual side and the breathtaking spectacle of its crystalline waters. and its white sand.
Thanks to the extreme diversity of its marine fauna and its flora, lovers of "snorkeling" (underwater hiking with flippers) and diving have found a fantastic spot there to indulge their passion.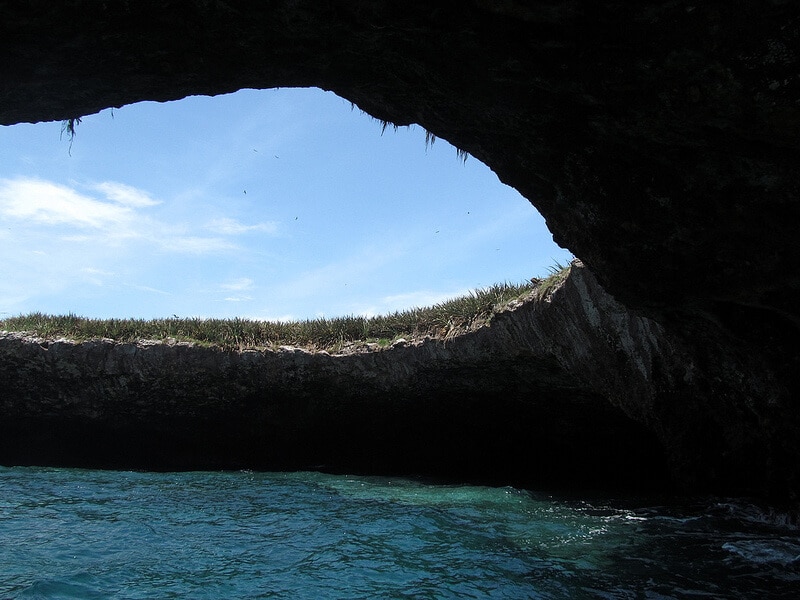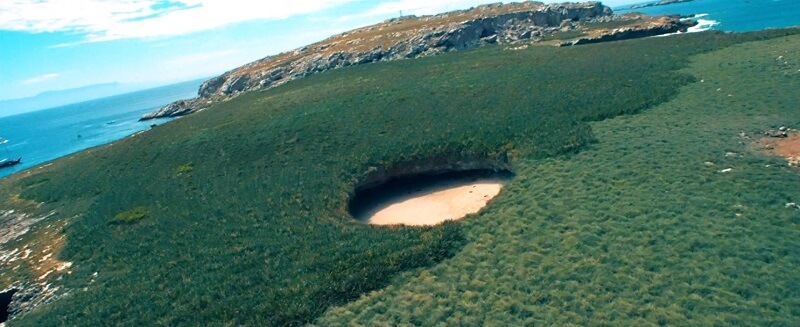 What to know before going to see the hidden beach of the Marieta Islands
The islands are an hour by boat northwest of the coast of Puerto Vallarta , Mexico. There are many tour companies that offer day trips to the secret beach.