You certainly know the Louvre museum in Paris, but do you know the one in Abu Dhabi? Although it was talked about when it opened in November 2017, this museum has been more discreet in the media since. However, it attracts many visitors daily. Indeed, between design and history, it has everything to please. Focus on this new must-see destination in the Emirate of Abu Dhabi.
Summary
A project for tourists
An extraordinary architecture
A museum and universal works of art
A project for tourists
This project was born from the will of the leaders of the Emirate of Abu Dhabi to develop tourism on their territory, this in particular thanks to the culture . For this, they decided to appeal to the Parisian museum of the Louvre. This is the first cultural collaboration of such magnitude between two countries with a view to such an objective. The name Louvre Abu Dhabi was chosen to symbolize this union. Incidentally, this allowed the museum to enjoy worldwide fame from the outset. Despite this, this new museum is not intended to be a copy of the Louvre in Paris, quite the contrary. This distinct institution offers a completely different genre both at the architectural level and at the level of the collections of works.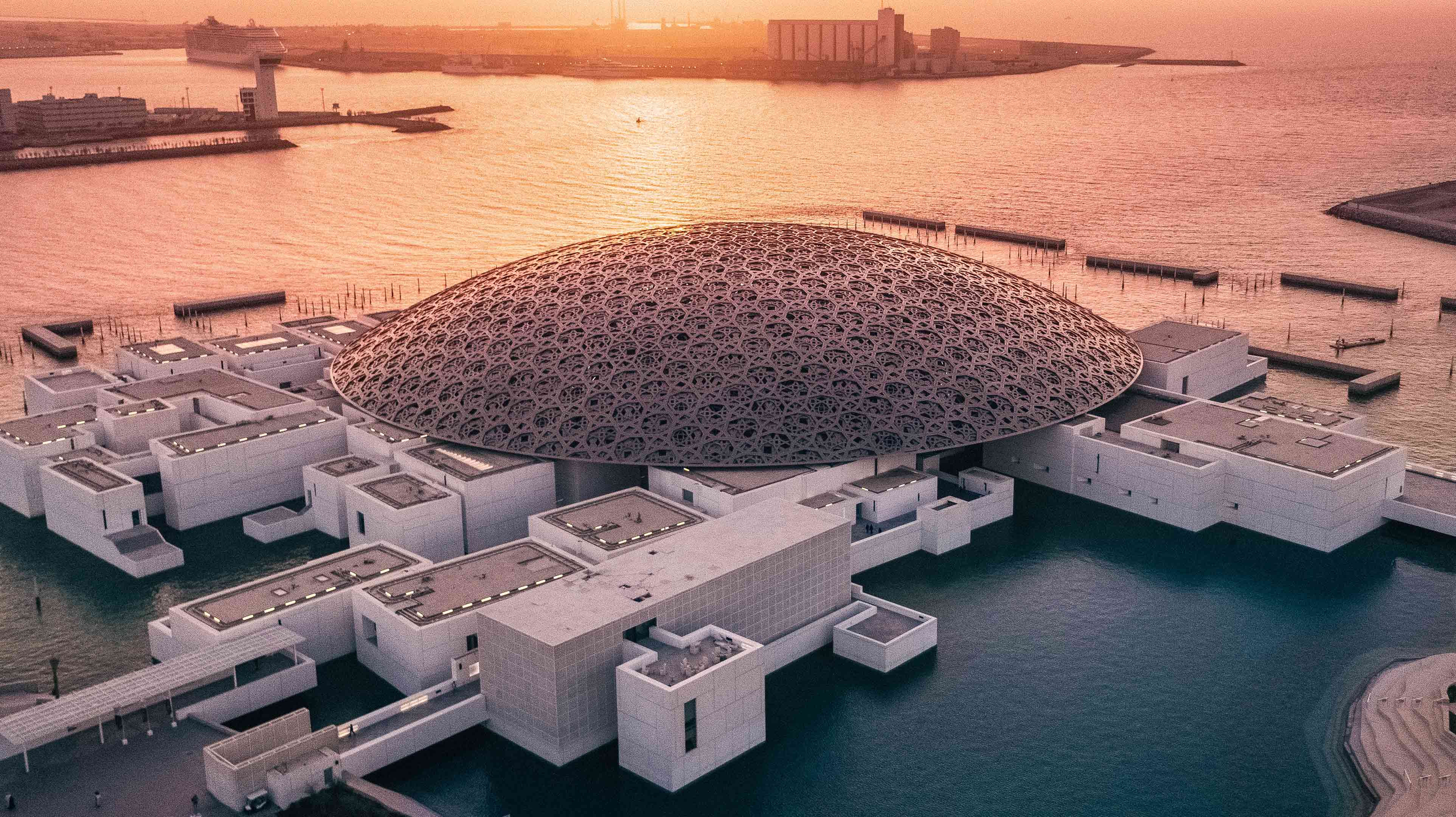 An extraordinary architecture
The Louvre Abu Dhabi was designed by Jean Nouvel , a famous contemporary French architect. Construction began in 2014 on Saadiyat Island located 500 meters off the coast of Aby Dhabi. These places were designed as a city-museum . Indeed, the architect, the leaders of the Emirate and the managers of the Louvre have agreed to create a traditional Arab district in a revisited way. The museum is completely protected from heat and sand thanks to a large, very poetic dome . Thanks to its light and its design, this museum is different from anything that existed until now. The buildings seem to be placed on the water, which makes this place even more divine.
A museum and universal works of art
The purpose of the Louvre Abu Dhabi museum is to represent all the civilizations during the eras from prehistory until today. This gathering of various works allows visitors to discover similarities between civilizations that do not have much in common. Starting from scratch, the museum is gradually acquiring new works from all walks of life and of exceptional quality, and hopes to continue in this vein.
In a few years, several new museums including the Guggenheim Abu Dhabi and the Zayed National Museum should see the light of day in this same territory. This aims to attract more and more tourists and make this emirate a center of international culture.