Snorkel in a superb spot near Shanghai
A few hours drive from Shanghai, in the province of Zhejiang, China, is the Qiandao Lake also known as the Lake of the Thousand Islands . It is in fact the artificial result of a dam built by the Chinese in September 1959, to build a hydroelectric station on the Xin'an River. 1,078 large islands dot the lake as well as a few thousand more smaller ones are scattered across the surface of the lake.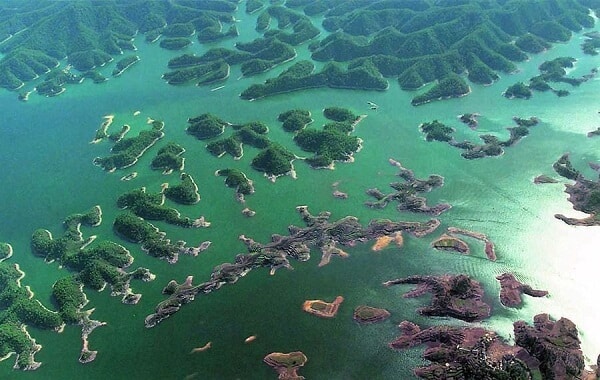 Cet endroit est rendu célèbre depuis des années car en 1959, la cité antique de Shi Cheng a été innondée puis submergée et se trouve aujourd'hui entre 26 et 40 mètres de profondeur. On y trouve aussi la cité de He Cheng. Au pied de la montagne Wu Shi (ou « Montagne des Cinq Lions »), repose sous l'eau la Cité des Lions, Shi Cheng. La cité fut construite à l'époque de la dynastie des Han orientaux (et He Cheng sous celle des Tang) soit deux millénaires auparavant (entre 25 et 200 avant J-C.).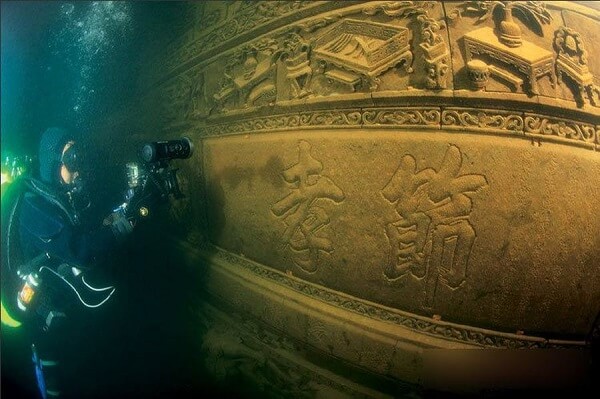 The city, which has remained intact until now, is a delight for divers who come from all over the world to dive on this exceptional site. It is exactly since 2001 (only!) that we can dive here. In 2005, the local tourism department discovered three new sunken cities.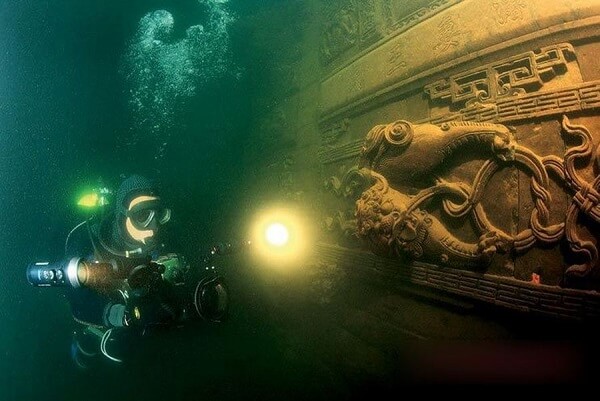 The Chinese government is currently looking for solutions to submerge these cities which are worthy of Atlantis but it appears that the operations are costly and it is dragging on. So if you are enchanted by diving on superb sites, do not hesitate to inquire about it. You could be one of the last divers to explore Shi Cheng .
All photos are from China National Geographic
www.animalworld.com.ua . If you are interested in diving here, check out this video which features divers going to the Shi Cheng spot on Qiandao Lake.
---